Pouring Points
Articles, profiles, roundups and more from the Napa Valley Wine Academy
Learning should not stop once you leave the classroom! We have assembled a team of wine experts, geeks, enthusiasts, and professionals who delight in sharing their knowledge and passion on the subject of wine, spirits, and sake to bring you new, relevant, and exciting content including articles, podcasts, and videos.
Featured Podcasts
The latest from Napa Valley's Podcast Series
In Episode 14, we sit down with Dr. Paulo Lopes, a Portugues scientist and one the foremost experts on cork closures. We explore his journey from being a forest engineer to studying with some of the most influential wine minds at the University of Bordeaux, leading to his Masters and Ph.D. He has conducted some groundbreaking research that has dispelled some of the myths and long-held beliefs of the role of corks in the aging of wine.
read more
Featured Articles
The latest articles from Napa Valley Wine Academy
If you're a student of wine, major trade shows, like Gambero Rosso's Tre Bicchieri, which recently rolled through San Francisco, can seem overwhelming. You might also wonder, why bother going? We offer five tips to turn a massive wine trade show into a tasting and learning bonanza.
read more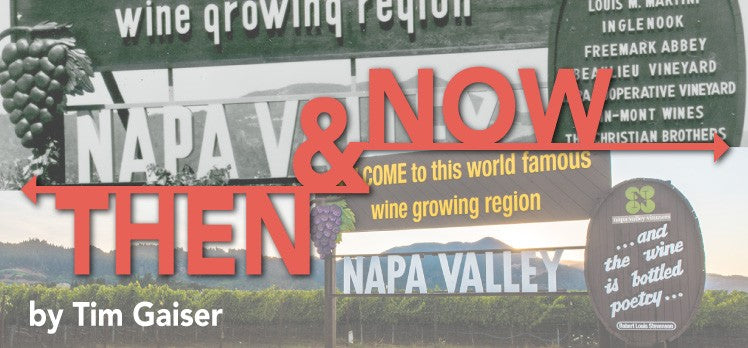 Summer 1976 and the Paris Tasting. The repeal of prohibition was just 43 years before. Dry table wines had only been outselling fortified sweet jug wines in the U.S. since 1968. For most Americans, fine wine—and fine dining for that matter–was about as remote as the Dog Star. The very thought that California wines could ever share the stage with top French bottlings seemed to be fantasy. The tasting changed everything, with California wines judged superior to Grand Cru Burgundy and classified growth Bordeaux by a panel of French judges. The results sent shock waves through the industry–and far beyond.
read more
Each year, three students from the UK, USA, and Australia who achieve outstanding results in their WSET Level 2 exam become eligible to receive funds courtesy of The Laithwaite's Prizes to study a wine or spirit-producing region of their choice.
We are proud to introduce Jonathan Houston, a student of Napa Valley Wine Academy, who was selected as a nominee for the prize and asked to submit an essay. Houston was chosen as one of three final award winners.
read more
Featured Videos
The latest videos from Napa Valley Wine Academy