Pouring Points
Articles, profiles, roundups and more from the Napa Valley Wine Academy
Learning should not stop once you leave the classroom! We have assembled a team of wine experts, geeks, enthusiasts, and professionals who delight in sharing their knowledge and passion on the subject of wine, spirits, and sake to bring you new, relevant, and exciting content including articles, podcasts, and videos.
Featured Podcasts
The latest from Napa Valley's Podcast Series
In episode 13 of our ongoing podcast series, The Stories Behind Wine we speak to recovering wine shop owner, founder of Dawson Wine Advisors, and Napa native Dan Dawson. Dan's story starts with waiting tables, traveling to the midwest to sell Vouvray, to becoming the French Laundry's first sommelier, and founding Napa's most respected wine shops, and ultimately abandoning retail to stake his claim in the digital wine recommendation space. 
read more
Featured Articles
The latest articles from Napa Valley Wine Academy
For America wine drinkers, the Rhône Valley tends to be a place of mystery and intrigue. Most can tell you that Châteauneuf-du-Pape is in the Rhône and that the area is a source of great value wines. True. But there is so much more. Here, I've highlighted...
read more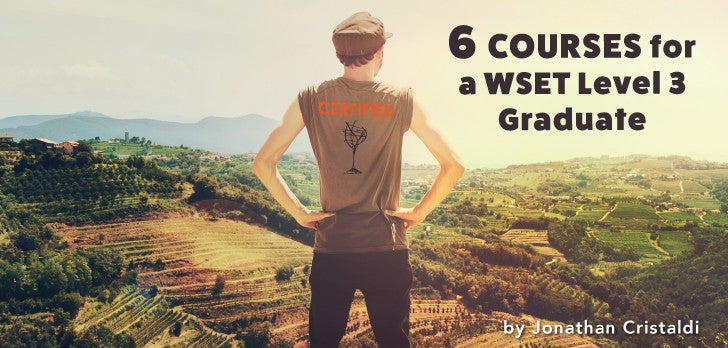 Earning the WSET Level 3 certification is not an easy task—it marks a right of passage for many people going into wine. But after you've passed it, what do you do next? Here are 6 courses to consider if you've passed your WSET Level 3 and want to further your knowledge.
read more
Even better than Halloween movie and wine pairings, we put together a list of the best wines to drink while indulging in your favorite Netflix TV Halloween horror series. Just be sure to keep a second bottle of wine nearby, along with some Wine Away spray, since chances are you'll be so frightened a glass or two is bound to be knocked off the coffee table.
read more
Featured Videos
The latest videos from Napa Valley Wine Academy