In the June 24 edition of Wine Academy Weekly, Napa Valley Wine Academy announced its new Membership site. They offered 100 Founding Memberships with a lifetime discount.  
Spots sold out in 24 hours. 
The concept of the new subscription-based service is 'wine education on-demand.' For a yearly fee of $125, students have instant access to short-form video classes, documentaries and exclusive interviews (Steven Spurrier, Hugh Johnson, Fiona Morrison and Oz Clarke to name a few). 
The doors officially opened July 6 with 100+ videos (more will be added each month). Future plans include study resources such as flashcards, interactive maps, quizzes and student forums. Members also enjoy exclusive discounts from Riedel, Coravin, Jane Anson and more.
"Our ultimate goal is to allow people to learn along with us, connecting them with top wine experts and other resources we have in the industry," explains Janet Kampen, Head of Learning Content and Stage 1 Master of Wine student.  
Membership was an idea she pitched in 2016, six months after joining NVWA. CEO Christian Oggenfuss embraced the idea, but other company objectives took precedence. After brainstorming the concept for several years, the team made it a priority to develop it last year. Kampen was selected to lead the effort with support from Education Content Associate, Stephen Staples.
"COVID ushered in an increased demand for online learning and for flexibility in accessing learning content," says Oggenfuss. "We love the idea of empowering students to learn on their own terms."
While WSET remains the gold standard of wine education, certifications aren't the ONLY way a student learns about wine. In fact, they are just the beginning. To become a true expert, the learning journey continues – and even becomes more important – after the exam.
For learning outside of the classroom, wine students are usually left to their own devices. Maybe they buy books on subjects of interest, attend trade tastings, or seek out experts in person or online. NVWA Membership provides a centralized place for 'micro-learning'. (All videos are 1 hour or less.)
"Self-learning is in a wine student's DNA," says Oggenfuss. "Membership allows them to find reliable information all in one place."
Membership is also perfect for students who want to learn on their own terms, without the stress of formal certifications. 
"I am a busy mom and teacher, so finding time for courses can be challenging," says one founding member. "As I am in the beginning stages of starting my own wine business, I'm looking forward to having access to singular topics and using that learning for specific events." 
Becoming a NVWA Member also benefits wine students during certification. That support will grow in the future as more content is added. The site currently provides content for beginners and experts alike, but the idea is to provide an extensive 'library' that can be searched on a granular level.
"Let's say you're studying the anatomy of a grape berry in WSET Level 1 and you want to learn more," says Kampen. "The idea is you could come to Membership, search 'grape anatomy' and you're presented with videos, text, pictures, related webinars – all organized by beginner, intermediate and advanced."
For now, Membership includes three main categories: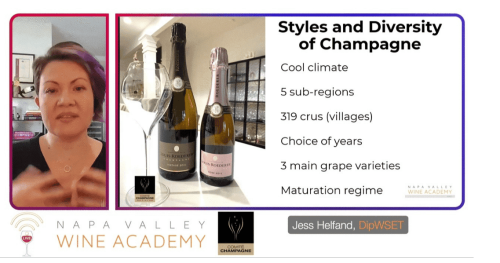 Topics include regions, tasting, history, grape varieties and winemaking

Includes all past and future NVWA webinars and content from a partnership with Winemasters.TV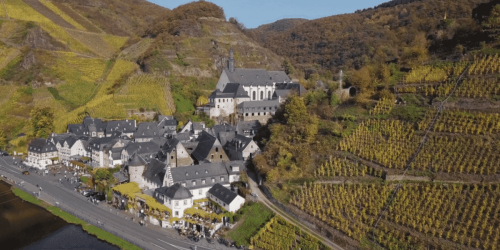 Cinematic and informative videos exploring a region through the lens of local winemakers

Includes Argentina, Australia, Austria, Chile, France, Germany, Republic of Georgia, Italy, New Zealand, Portugal, Romania, South Africa, Spain and the USA.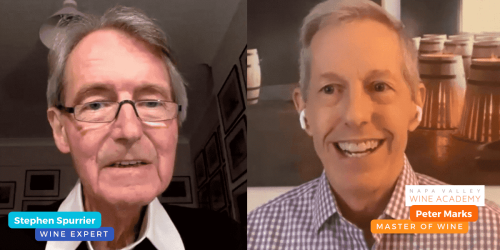 Interviews you won't find anywhere else with wine legends such as Steven Spurrier, Hugh Johnson, Fiona Morrison and more.
All content is designed to be 'bite-sized chunks' that wine students can fit around their busy schedules. But Kampen's passion for the project goes beyond convenience. It's also a highly effective way to keep adult learners engaged. 
"Adult students respond better and are more motivated with self-directed learning," she explains. "Membership allows them to truly be in charge of their learning path."
With a Master's degree in Library & Information Services and post-graduate certification in Adult Learning & Leadership, Kampen's role at NVWA is to ensure all educational content is presented in a way that's easy to understand, engaging and valuable. 
Membership checks all of those boxes…and more.
Membership is available through NVWA's learning portal, Online Wine Academy™. Click here to join.