In a special Op-Ed authored for Seven Fifty Daily, Dan Petroski, winemaker for Larkmead Vineyards and Massican Winery, and a San Francisco Chronicle Winemaker of the Year, offered a stark view of how climate change will impact Napa Valley in the coming years. He called for fellow winemakers to join together in the effort to identify solutions for what seems to be an inevitable rise in temperatures in Napa over the next few decades.
The article, "Why Napa Valley Needs to Start Talking About Climate Change," is a must-read, and it inspired a lot of questions for us. We reached out to Petroski for comment on some of the matters we feel are most important for our readers—those among you who are thinking about getting into wine as a career. 
Our questions and his responses are below. We suggest you read the article on Seven Fifty Daily first for context, then return here to read this Q&A.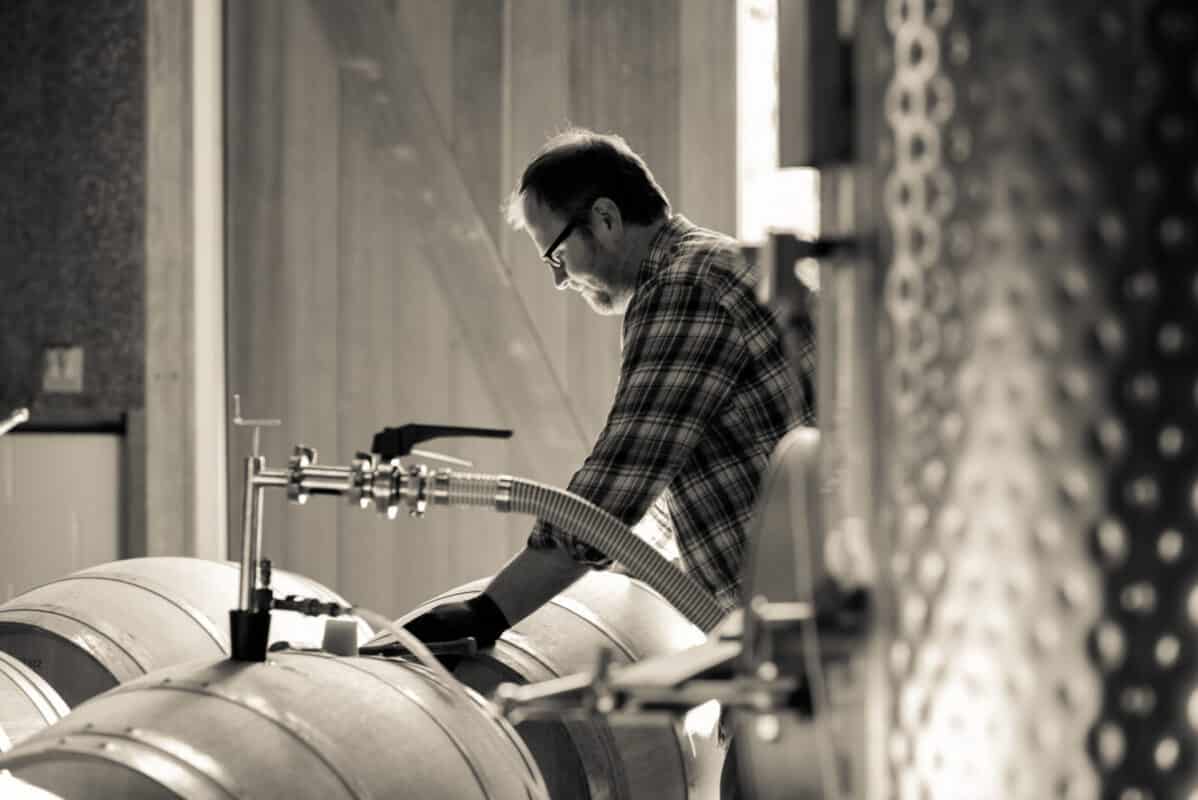 NVWA: When did you begin to realize that climate change was actually having an impact on your work as a winemaker? Was there an "ah-ha" moment? Or some event that really opened your eyes to the issues? 
Dan Petroski: I've been tracking weather patterns at Larkmead since I started working here in 2006. I keep a daily record and roll the weather up monthly, quarterly, by rainfall calendar and growing degree days. In the beginning, it was purely record keeping as I was watching patterns emerge, then year after year there was a climatic event that put an exclamation point on each and every vintage—these events are everything from droughts and heatwaves to wildfires and earthquakes. But that wasn't the real story; the real story were the patterns, especially the intensity of Spring and Summer weather on our vineyard maturity cycles. Since 2007, we have seen a two-week shift forward in our grape maturity. That is big jump in a short period of time.
Q: In terms of classic varieties and classic regions, how much of what we're teaching today to new students of wine could change in the next 10-20 years?
DP: In America alone it is suggested that the entire West Coast weather pattern will shift 120 miles north in the next 20-30 years. That puts Modesto and the Central Valley in the heart of Napa Valley. That is a game changer for traditional varieties like Cabernet and Merlot.

Q: Thinking about climate change from a regional perspective, and the impacts of shifting Growing Degree Days (a measure of the averaged heat accumulation in a region) what kind of advice would you give a young person thinking of going into winegrowing or winemaking today? 
DP: As wine "geeks" it's in our DNA to think about the incredible aging ability of fine wine.  Instead of investing time looking backwards and being nostalgic about the wines of yesteryear, start thinking about the wines of tomorrow. What is going to be made in 2030, and be drinking fantastically in 2050 or 2060? I know this sounds outlandish, but I already think about the vine we plant today and the wine we make from that vine—its real exposure to the world is seven years from now. So, it really isn't that crazy of a concept to forecast the future especially when we know how the weather is shifting.
Q: If Napa Valley became classified as a Zone V (the hottest , and replanting was absolutely necessary, what varieties would you plant in Calistoga at Larkmead?
DP: We would be looking at what grapes succeed in warmer climates of California, varieties like Zinfandel and Petite Sirah in the Central Valley and as well as international varieties from the Mediterranean, the likes of Tempranillo, Aglianico and Touriga Nacional. Our number one goal would be to evaluate and analyze varieties that would play a supporting actor role to Cabernet, filling in some of the gaps and painting the corners that Cabernet may lose as the temperature makes it more difficult to ripen according to what we have been accustomed to. We want to hold on to the beauty of what Cabernet has brought us over the years in Napa Valley, so we would be looking for similar flavors, color, and structure as Cabernet.
Q: What is the unlikeliest place in the world that you've heard talk of as an emerging region for growing grapes and making wine because of climate change?   
DP: In 2008, Greg Jones, professor of Environmental Studies at Linfield College in Oregon said the best wine grapes in America in 2050 will be grown in the Rocky Mountains. I am a gambling man, but I ain't gonna bet against that statement.
We interviewed Dan in Episode 9 of our Stories Behind Wine podcast. Listen to it here. We also encourage you to consider our online Napa Valley Wine Expert course, which will provide the kind of knowledge-based foundation, and access to Peter Marks MW, necessary to think wisely about the future of wine in the Valley.