With American wine, most people are aware of California, specifically Napa and Sonoma. Beyond these two regions, others may have Oregon on their radar, keen for its excellent Pinot Noir wines, or even Washington State for its richly textured Syrah and Cabernet Sauvignons. 
While California claims the greatest number of wineries, with about 85 percent of total U.S. production (according to Wine Institute), winemakers in all 50 states—even Hawaii and Alaska—produce wine. And as climate change continues to rewrite wine maps around the world, more lesser-known regions are starting to emerge and gain traction as sources of quality wines, and that's especially true in America. 
Although wine was surely produced long on the American continent before recorded time, America's wine industry as we know it dates back to the first decade of the 1600s when English immigrants settled on American shores and attempted to cultivate the native grapevines Vitis labrusca and Vitis rotundifolia. 
Later, between the 1620s and 1820s, Franciscan monks planted Spanish grapes in New Mexico to produce wine for sacramental ceremonies. Varying claims argue that the first grapes were planted in northern Florida, while others say Texas or Virginia, where English Colonists were required to plant vines). Whatever the truth, wine made on American soil dates way back. 
Before Prohibition, America's wine industry thrived with successful and vibrant wine production across New York, New Jersey, Ohio (where some claim the sparkling wine made here rivaled Champagne), Missouri, Idaho, New Mexico, and beyond. But Prohibition quickly forced most producers out of business and vineyards dried up. 
These days, many of those same areas have once again planted vineyards and are seeing a resurgence. One reason most people outside of those wine regions never hear about wine from Arizona, Colorado, Virginia, and the like fall to difficulties with distribution, but also the benefit of having robust local patronage where the supply gets snapped up within the state. As more wineries enter national competitions and direct-to-consumer shipping laws loosen, America's emerging wine regions are poised to enter the spotlight. 
"Napa and Sonoma had such a hold on that idea that you can only have quality wine from there," said Ron Yates, owner and winemaker at Spicewood Vineyards in Texas's Hill Country. "There are other grapes out there than Cabernet and Chardonnay. There are thousands of other grapes—and you're going to see these grape varieties from other parts of the world and that's really cool. That's the story of these emerging regions."
While we could talk about Napa, Sonoma, Willamette, and the Columbia valleys for days, this article will focus on emerging regions from five states: Virginia, Michigan, Texas, Idaho, and New Mexico. These states are turning out incredible wines that are racking up numerous awards and accolades and the momentum is just beginning. Ready to dive in? 
Idaho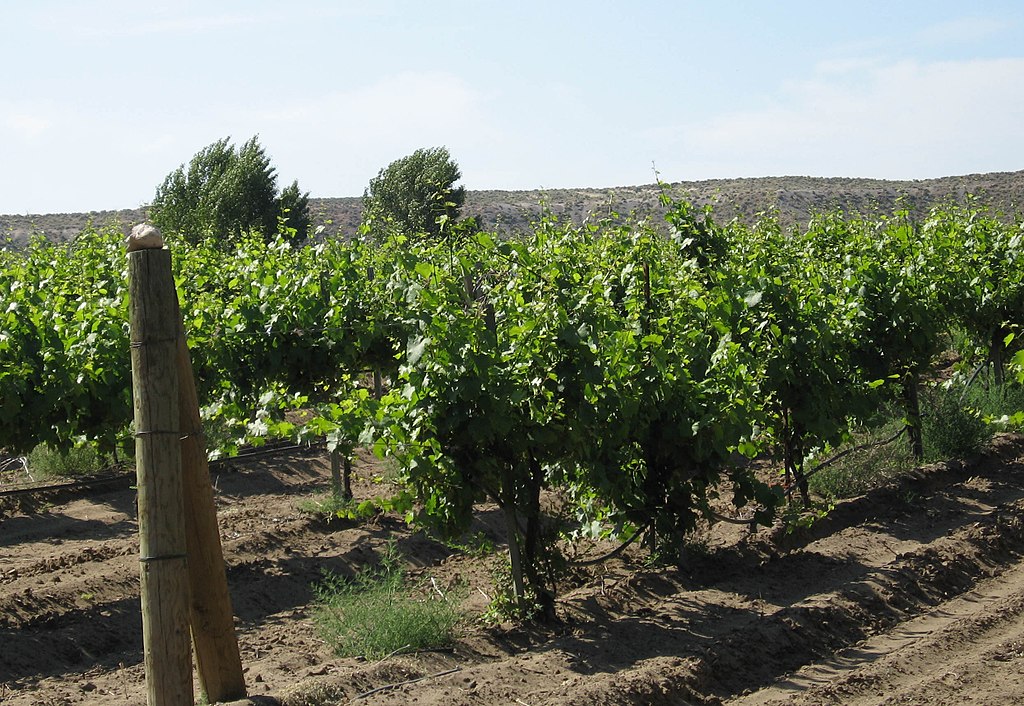 When I first got invited to visit Idaho's Lewis-Clark Valley AVA about five years ago, my first thought was: Idaho has wine? But it makes sense. With its close proximity to Oregon and Washington, Idaho has similar growing conditions with hot days, cool nights, volcanic soil that imparts minerality into the wine, and cold winters that allow vines to go dormant and rest. Nestled between the Rocky Mountains and the Snake River, Idaho's nearly 70 wineries comprise 1,300 planted acres across Lewis-Clark, the Snake River Valley AVA in southwestern Idaho, and a growing concentration of urban wineries around the hip state capital Boise. You'll find a great variety of Idaho wines—Syrah, Cabernet Sauvignon, Merlot, Cab Franc, Grenache, Tempranillo, Chardonnay, Sauvignon Blanc, Pinot Gris, Riesling, Albariño, and Viognier. The success of the wines can be tied to strong terroir (vast diurnal temperature shifts with hot days and cool nights that assist with balancing acidity; volcanic soils that add minerality and rich red and dark fruit notes into the grapes; limited rainfall, and cold winters that allow the vines to go dormant) and a young grape-growing and winemaking community that invests in cultivating the land as well as bringing in new technology, like mechanical harvesters, to continue to expand its fast-growing industry. Idaho wines, which have started gaining more recognition at competitions like TEXSOM and regional press like the Seattle Times, just need to be given a chance by a broader audience. "Here in Idaho, we're doing all the work, but it takes time to reap the benefits," said Kacey Montgomery, owner of Boise restaurants Juniper and Red Bench Pizza. "These wineries can go up against wines in the neighboring states and beat them or be right there with them. But the only way you'll know is to try them."
Idaho wineries and wines to look for:
Sawtooth

: 2020 Trout Series Tempranillo

Koenig Vineyards

: 2020 Dry Riesling

Split Rail

: 2019 Horned Beast GSM (or for natural wine enthusiasts, the 2020 All the Beautiful Horses Roussanne pet-nat)

Colter's Creek

: 2018 Arrow Rim Red blend of Grenache, Syrah, and Mourvèdre

Telaya

: 2019 Turas blend of Syrah, Merlot, Petit Verdot, Malbec, and Tempranillo

Clearwater Canyon Cellars

: 2021 Lochsa Chardonnay (81%) blended with Riesling, Viognier, Muscat Canelli, and Orange Muscat. 
Michigan
You might think growing vineyards in this northern state would deem unfruitful, yet many wineries thrive due to being within 25 miles to Lake Michigan. The "lake effect" protects vines from too-early bud break in spring, early frost in fall, and the snowpack insulates the ground and protects the vines in winter. The sloping moraines formed by glaciers more than 10,000 years ago offer dozens of different soils and increase air drainage and decrease the chance of frost gathering on the vines. And not to get too geographically geeky, but most of Michigan falls between the 41st and 47th parallels, putting the state into an almost-perfect grape growing region (the 45th parallel runs through parts of Burgundy, Bordeaux, Piedmont, and the Willamette Valley — and Michigan). For many years, Michigan's wine industry centered around fruit wines (Michigan is America's tart cherry capital, after all), but go to tasting rooms in southern Michigan's Fennville and Lake Michigan Shore AVAs—where you'll find Cabernet Sauvignon, Syrah, Merlot, Pinot Noir, Pinot Gris, and Chardonnay—or up north of Traverse City to Old Mission and Leelanau peninsulas AVAs (and the smaller Tip of the Mitt AVA)—where Riesling, Pinot Blanc, Cabernet Franc, Gruner Veltliner, Gamay, and Blaufränkisch thrive—and it's a whole different story. You'll find winemakers unafraid to experiment with what works in this climate and they're producing bright, fresh, zippy wines with good acidity. "Northern Michigan is not as provincial as some might imagine and the best wineries up here are as sophisticated as their peers worldwide," said Sean O'Keefe, winemaker at Mari Vineyards in Old Mission Peninsula. "Our wines are very somm-friendly, especially with our unusual varieties and a new wave of experimentation in skin-contact orange wines, pet-nats, and acid-driven reds."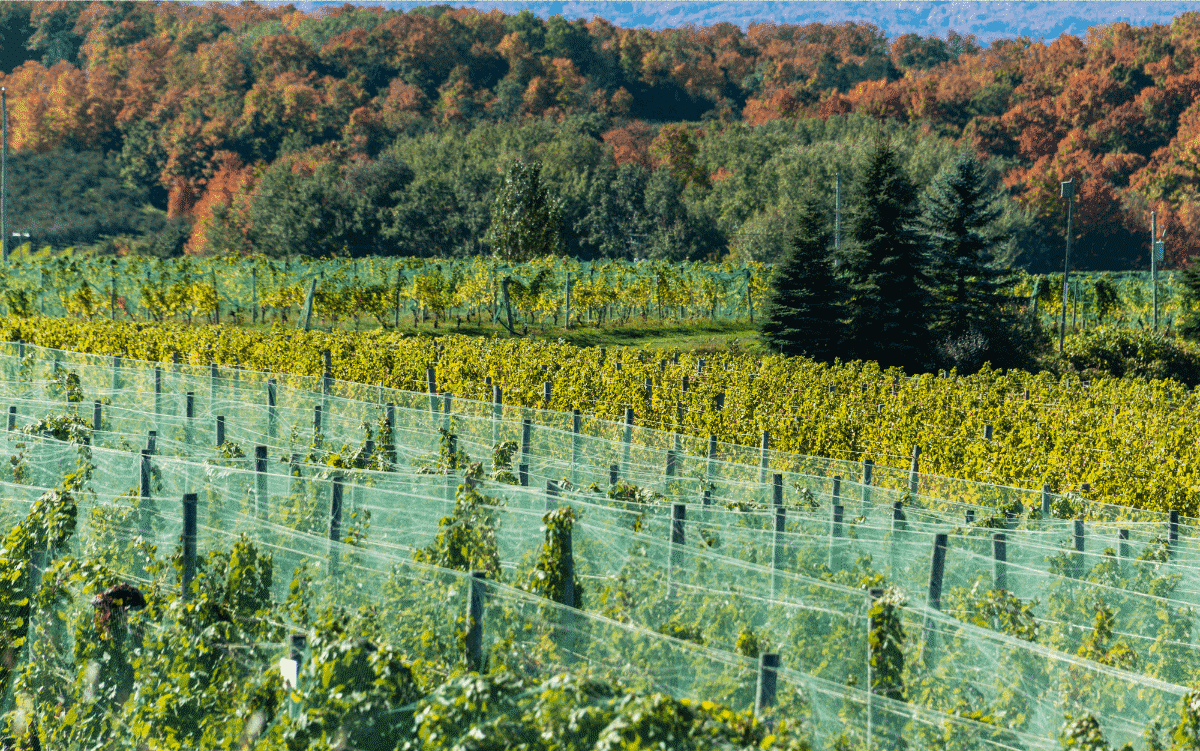 Michigan wineries and wines to look for: 
Mari Vineyards

: 2020 Bestiary Ramato (92% Pinot Grigio with a smattering of Malvasia Bianca, Sauvignon Blanc, and Tocai Friulano)

Wyncroft

: Wyncroft Shou blend of Cabernet Sauvignon, Cab Franc, and Merlot. Watch for the 2020 release. 

Modales

: 2020 Pinot Gris (but watch for their Cab Franc release)

Brengman Brothers

: 2018 barrel-aged Chardonnay

Left Foot Charley

: 2018 Island View Vineyard Pinot Blanc

Mawby Sparkling

: Ca 2014 Method Brut

Dablon Winery

: 2017 Cabernet Sauvignon

Shady Lane Cellars

: 2017 Blaufränkisch 

Black Star Farms

: 2019 Arcturos Cabernet Franc
New Mexico
In 2029, New Mexico will celebrate its 400th anniversary of first planting vines for wine production. That marks a significant milestone in the creation of American wine (even if there hasn't been consistent output during that time).
New Mexico, whose modern wine industry dates to the 1980s and now has three distinct AVAs, likely is best known for methode champenoise sparkling wine from Gruet Winery, comprising Pinot Noir and Chardonnay. But due to the state's diverse growing climate (arid land, diurnal temperature shifts, high-altitude vineyards basked in intense hours of sunlight), the more than 900 planted acres (with upwards of another 250 by 2023 thanks to land grants from the state) allows winemakers in the state to grow over 70 grape varieties. You'll find plenty of Cabernet Sauvignon, Merlot, Malbec, Syrah, Sauvignon Blanc, And Riesling.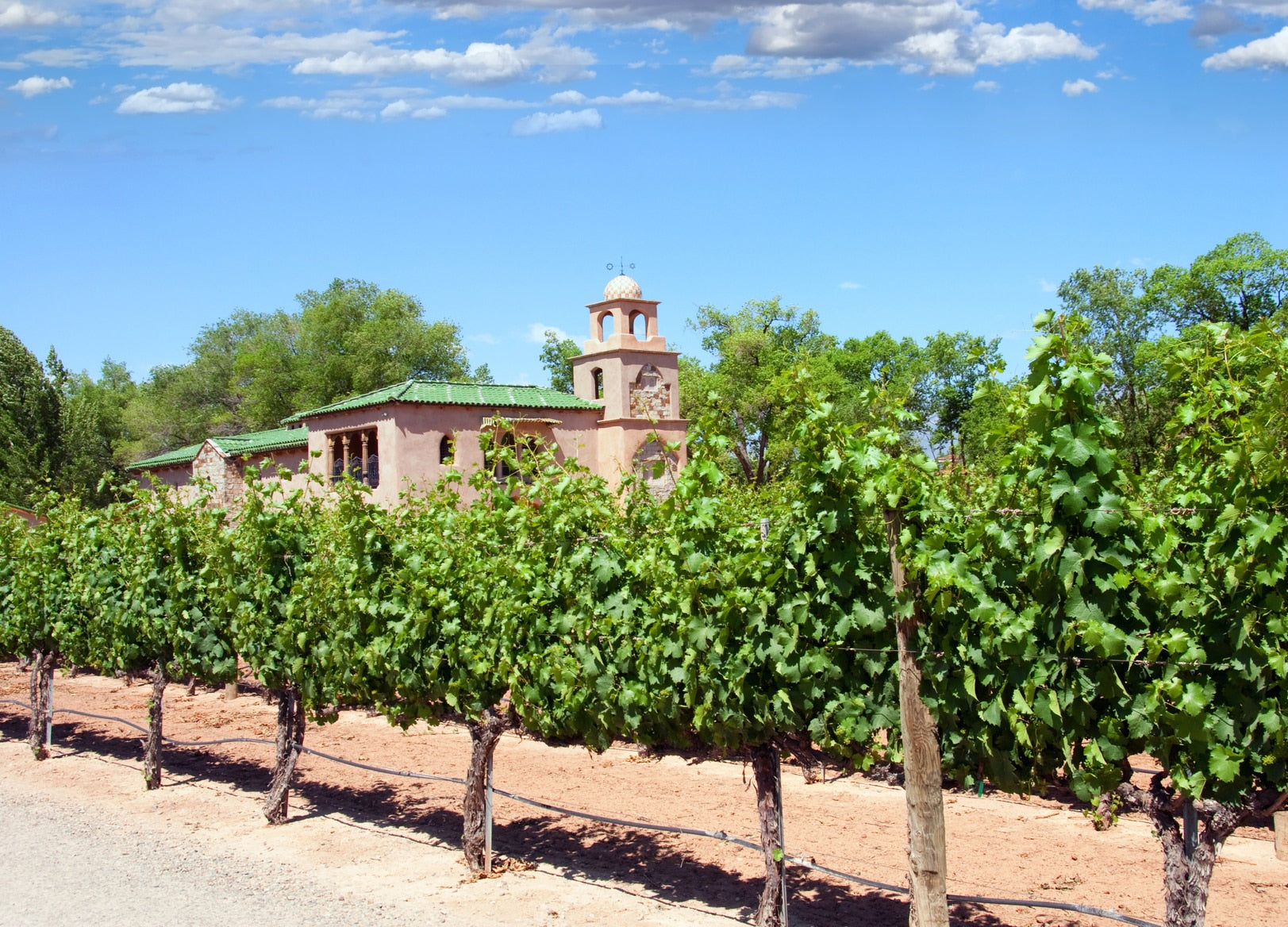 But more curious wine drinkers will find more disparate European, especially Italian, varieties, including Negro Amaro, Nebbiolo, Aglianico, Ribolla Gialla, Teroldego and Sangiovese—not to mention Grüner Veltliner and Roussane. And because every New Mexico winery license allows for three additional off-site tasting rooms, there's a robust direct-to-consumer market that thrives here. "New Mexico wineries are typically small, family-run operations with limited distribution," said Chris Goblet, executive director of New Mexico wine. "To enjoy our wines, you must travel to New Mexico and visit the producer." 
New Mexico wineries and wines to look for:
Wines Of The San Juan

: Tribulation Reserve Field Blend

Casa Rondeña Winery

: 2018 Syrah

Gruet

: 2016 Blanc De Blancs

Vivác Winery

: 2021 Gruner Veltliner 

Luna Rossa

: 2017 Negro Amaro

Noisy Water

: 2019 Aglianico
Texas
If you were to do a non-scientific survey a few years ago (and maybe even today) and ask Texas wine drinkers what they thought of Texas wine, they might laugh in your face. But then the pandemic hit and when people were sequestered within their borders, in-state tourism soared.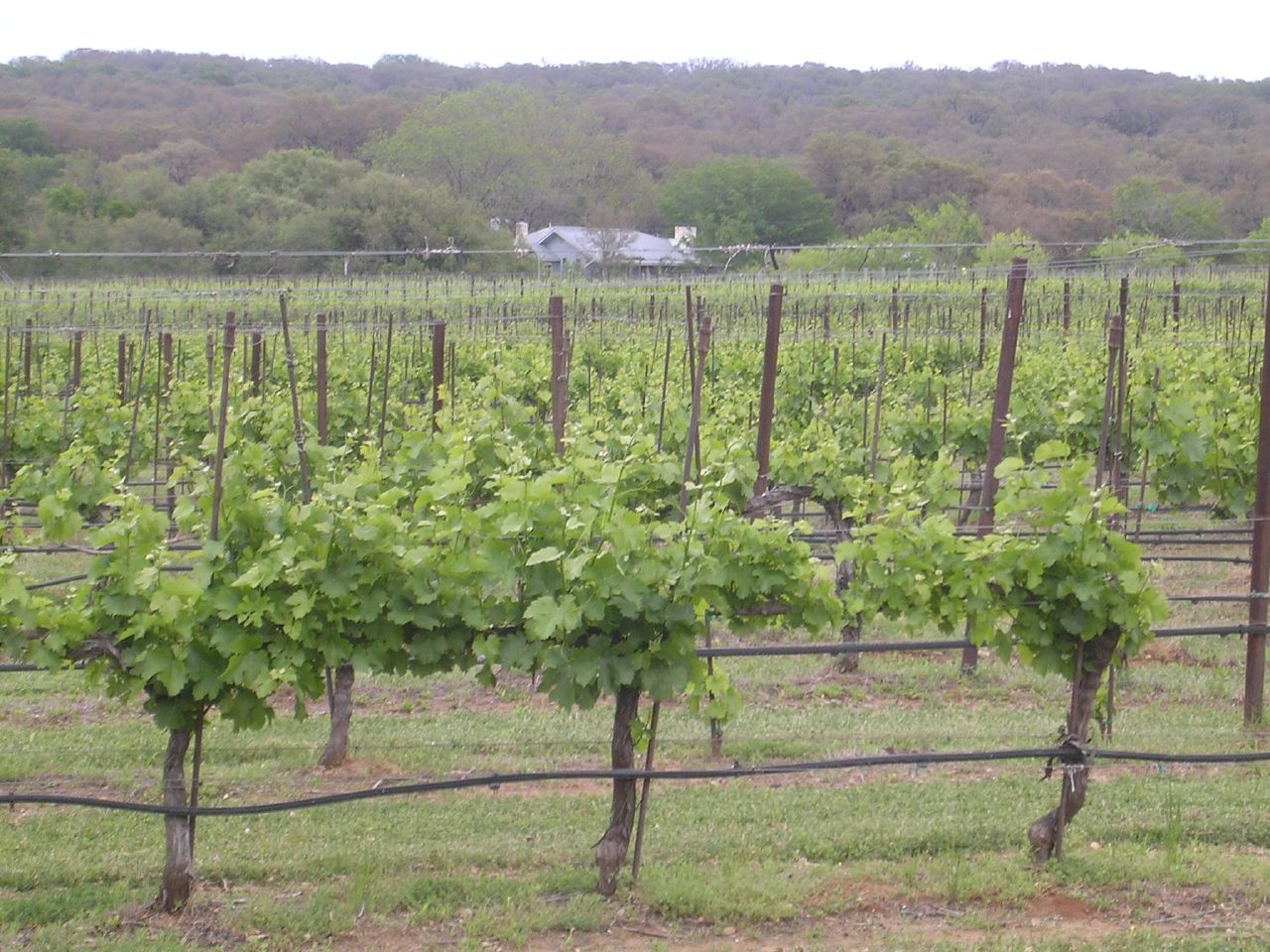 People from Austin, San Antonio, Houston and even Dallas started taking vacations to Texas Hill Country. They'd rent a lake house and then go wine tasting, discovering local wines. Now people in Texas realize they have a hot wine market within driving distance (or flying, let's be honest, Texas is big!) that's growing with the help of local restaurants also carrying Texas wines. With eight distinct growing areas, mostly in the Texas High Plains and within Texas Hill Country, more than 500 wineries grow nearly 100 different types of grapes. While the variety is vast, here you'll find excellent Tempranillo, Cabernet Sauvignon, Grenache, Sangiovese, Tannat, Mourvedre, Chenin Blanc, Chardonnay, Viognier, Roussanne, and more varieties that fare best with Texas' heat, humidity, wind, rain, and other extreme temperature shifts. "They can handle a hot growing season, but also cooler seasons," said Spicewood's Ron Yates. "What's cool is you can go to 50 wineries within an hour of each other and taste like 40 different varieties. That's what's cool about being in an emerging region: There are no rules. No one is telling me what you can or can't plant."  
Texas wineries and wines to look for:
Spicewood Vineyards

: 2019 Tempranillo High Plains Black Label

William Chris Vineyards

: 2019 Mourvedre Lost Draw Vineyard

Duchman Family Winery

: 2019 Vermentino 

C.L. Butaud Wines

: 2019 Tempranillo

The Grower Project

: 2019 "The Source" Sangiovese 

Bending Branch Winery

: 2018 Tannat Newsom Vineyards

Pedernales Cellars

: 2018 Texas High Plains Tempranillo
Virginia
Due to his love of wine, Thomas Jefferson is credited with advancing Virginia's wine industry (after settlers first planted grapes some 150 years earlier). Today, Virginia is America's fifth-largest producer of wine and if winemakers here have learned anything contending with the state's wet, humid climate, it's that you have to figure out what works best. Fifty years ago, winemakers chased the trends coming out of California, but realized quickly lesser-known varieties worked well here.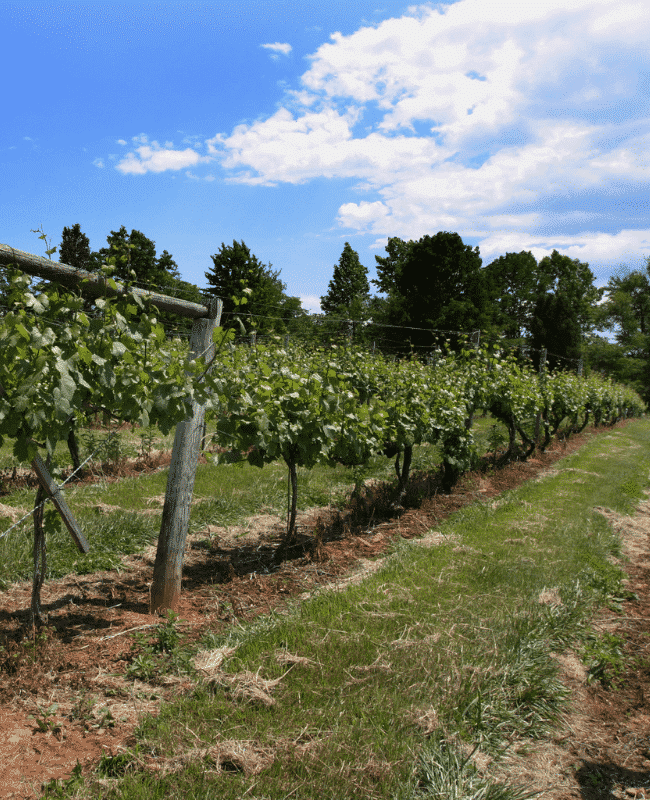 Yes, you have many acclaimed Bordeaux blends, but you'll also find Cabernet Franc shines on its own as does Tannat, which can handle the region's heat and maritime conditions. Virginia has also come to be known for its whites like powerhorse Petit Manseng, Albariño, and Viognier. The latter has proven a quality grape for making skin-contact white wines, especially from King Family Vineyards. In a state with more than 300 wineries in 10 growing regions across eight AVAs that stretch from the Atlantic to the foothills of the Blue Ridge Mountains (and even a quick drive from Washington, D.C.), you're going to find a swath of fantastic family-run wineries. "Virginia has multiple regions and climates like warmer climate low-elevation regions that make lush fruit-forward wines and mountain-top sites that make aromatic nervy wines," said sommelier Erin Scala, who owns In Vito Veritas Fine Wine in Keswick, Va., near Charlottesville. "Virginia wines are also uniquely in tune with Virginia food products like oysters, soft-shell crab, and grass-fed beef." 
Virginia wineries and wines to look for:
Stinson Vineyards

: 2021 Cabernet Franc

Michael Shaps Wineworks

: 2016 Meritage (Blend Of Merlot, Petit Verdot, Cabernet Franc, Malbec, And Cabernet Sauvignon.

Carriage House Wineworks

: 2019 Petit Verdot

King Family Vineyards

: 2018 Skin-Contact Viognier 

Veritas Vineyards

: 2017 Petit Verdot

Early Mountain Vineyards

: 2020 Petit Manseng 

Glen Manor Vineyards

: 2019 Petit Manseng 

Barboursville Vineyards

: 2018 Nebbiolo Reserve

Breaux Vineyards

: 2016 Nebbiolo