SPAIN'S MOST CELEBRATED WINE REGION
With more than 600 wineries, 14,800 winegrowers, and centuries of history, Rioja is Spain's leading wine region. Located in North Central Spain, the Rioja wine region is known around the world for high-quality age-worthy wines with a traditional sensibility.
While Rioja's reputation has been built upon unforgettable, oak-aged Tempranillo blends; the region's diverse terroirs, grape varieties, and winemaking practices also create a broad spectrum of easy-to-drink red, white, and rosé wines that consumers can turn to for excellent value—with each bottle marked with the distinctive Rioja "trust" seal that guarantees authenticity.
RIOJA: WHAT YOU NEED TO KNOW NOW

Presenter: Matthew Kaner
Recorded on March 30, 2021
One foot in the Old World, one foot in the new millennium – this is Rioja, Spain's most important wine region. Join us as we explore the iconic blends, new approved grape varieties, recent vintages and growing in a changing climate. Matthew Kaner, Los Angeles-based wine entrepreneur, has been traveling to Rioja for a decade and brings his passion for the region and its wines to this must-view event.
RIOJA: HISTORIC SUPERB QUALITY

Presenter: Dr. Liz Thach, MW
Recorded on Tuesday June 22, 2021
Rioja DOCa is among the world's top 5 classic wine regions; people have known the style and ageability of these Tempranillo-based blends since the mid-1800's. This webinar explores how Rioja's iconic style came to be, and how the Bodegas of the region have adapted to the contemporary wine world while maintaining quality and iconic status.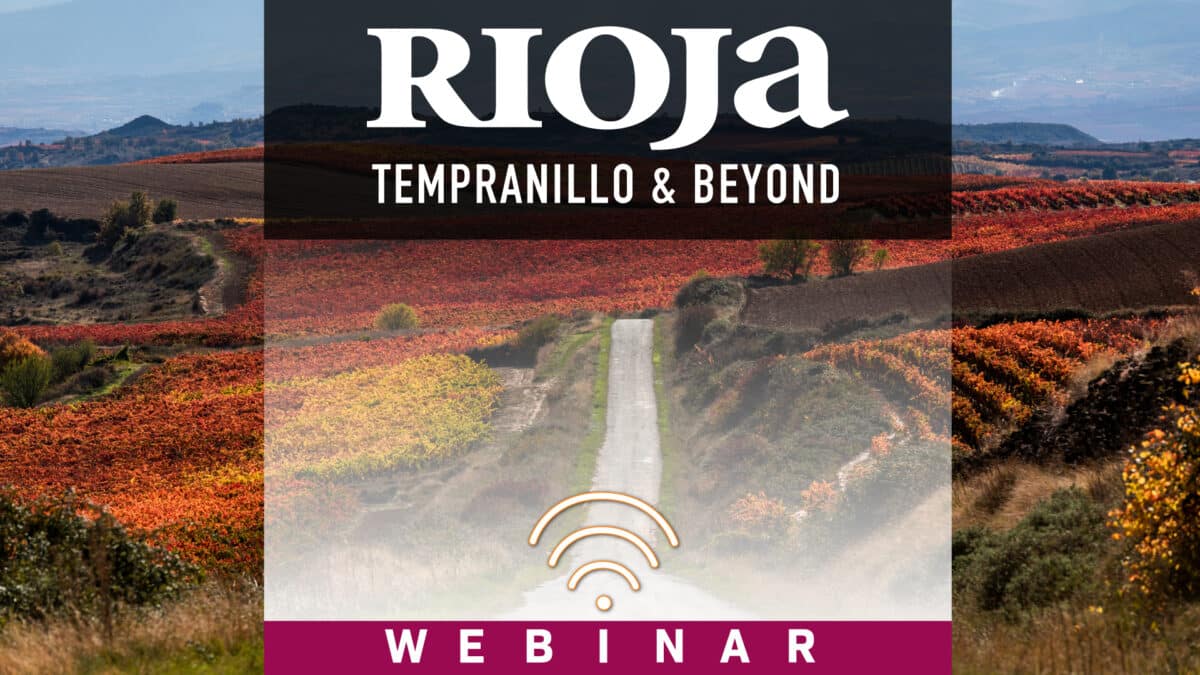 RIOJA: TEMPRANILLO AND BEYOND

Presenter: Kryss Speegle
Recorded on August 30, 2021
Rioja is traditionally known for its classic blends aged in American oak. This webinar deconstructs the
blend to explore Rioja's emerging single variety wines. Learn about the grape character of these wines through a wine kit, with a guided tasting and lecture led by Kryss Speegle, MW.
We discussed the new trend and new allowances of grape provenance vs wine style.
Free online courses for enthusiasts and professionals in the wine and travel industries
Immerse yourself in the history and culture of Rioja
Learn about the land and terroir
Explore the grape varieties and historic winemaking methods
Earn certificates and diplomas for taking the courses
Please use this special code to register for any Rioja Wine Academy course. CODE: USA-NVWA-001-21-5-M-2