How often do you, fellow wine professionals, fellow wine educators, fellow wine enthusiasts, find yourself scrolling back through the photos on your phone, hoping to pinpoint a bottle of wine you had at some party, or tasting, or late-night extravaganza, because the person you're talking to, simply has to, just has to try it, but you need to find the photo, because you can't remember exactly what the wine is called? Happens to me all the time. And then, I notice that I've taken a slew of photos I intended to post to Instagram, or Facebook, or whatever social site I imagine I ought to be posting to more often, and I panic. So much to post!
And as is often the case, I find myself in quiet admiration of the people I've met and the places I've been, which could not be possible were it not for my profession. When, back in 2012, I decided to take the WSET, and over the course of many evenings, passed Levels 2 and 3, I did not know then that it would lend such tremendous value to the work I would eventually do.
So, as a pre-Thanksgiving show of thanks and admiration for my profession as a journalist of wine (and spirits), below are highlights that I "forgot to share" (along with a few photos that were actually shared but not with all of you) and a couple of images that have yet to be shared, but will, once a story I'm currently working on for the February/March SOMM Journal actually publishes. I call this photo gallery "Portrait of a Wine Writer" and I hope that these photos inspire you to pursue whatever it is in this industry that fuels your passions and sends you out into the night to clink glasses with those you admire, those you idolize and those you simply love to be with. The featured image above is from the Winelands Tent at Outside Lands in San Francisco with Paul Grieco, Mr. Riesling himself. I first met Paul in New York at Hearth and certainly at Terroir, but have run into him at several events, and for any of you that know Paul, he is one evangelical preacher of the gospel of wine according to Riesling. It's people like him, and many others, that keep the beverage industry at a cut about the rest.
---
ABOUT THE AUTHOR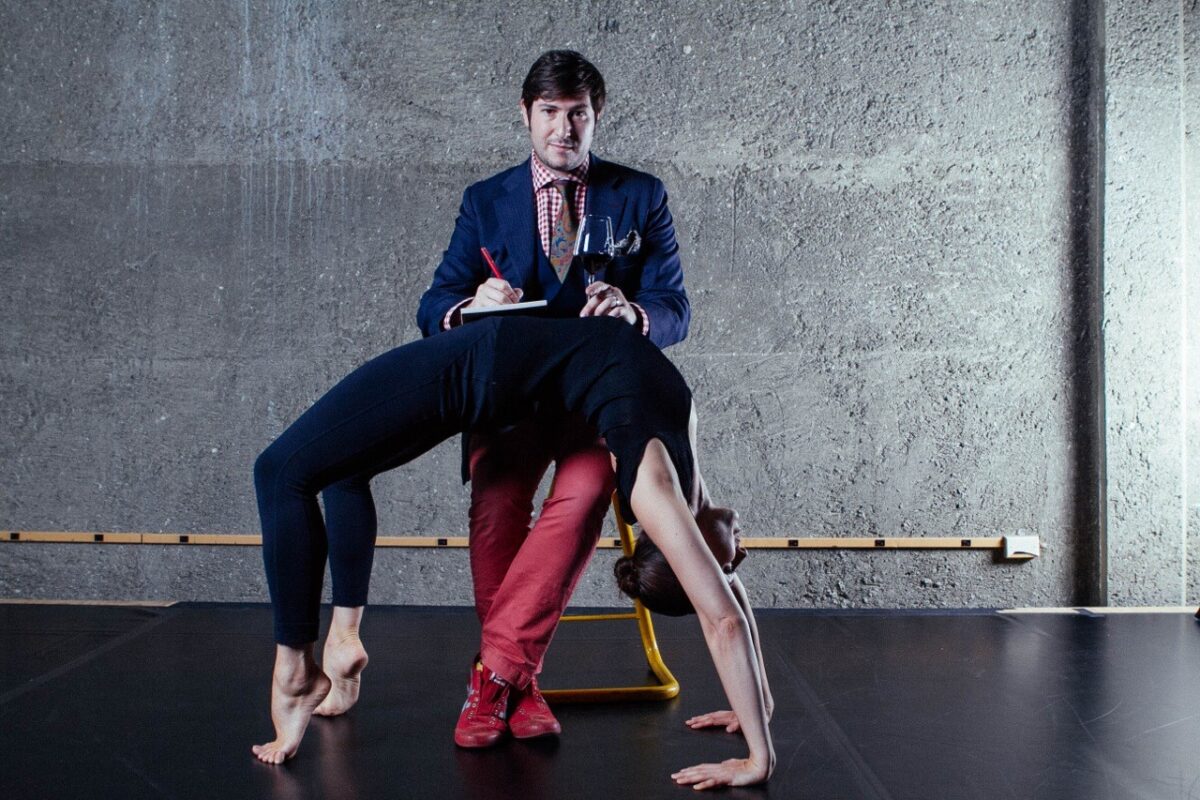 Jonathan Cristaldi was dubbed a new "Wine Prophet" by Time Out New York. While living in New York City, he founded The Noble Rot, a clandestine tasting club devoted to unconventional, creative and theatrical wine experiences. Jonathan is the Editor-in-Chief for NapaValleyWineAcademy.com. He is also the Deputy Editor for Tasting Panel Magazine, The SOMM Journal, and The Clever Root. His work has also appeared in First We Feast, Time Out Los Angeles, Liquor.com, Thrillist and Tasting Table (national editions). Cristaldi is a WSET Nominated Educator. Brazenly follow him on Twitter at @NobleRotNYC.