About Our Instructors
The most important thing we offer is our energy, excitement and passion.
Collectively, we hold: Master of Wine certification from the Institute of Master of Wine; Master Sommelier certification from the Court of Master Sommeliers; Level 4 Diplomas in Wine & Spirits from the Wine and Spirit Education Trust; Certified Wine Educator and Certified Specialist of Wine certificates from the Society of Wine Educators; certificates from The Culinary Institute of America at Greystone and more.
We are wine and spirit lovers first; teachers and wine industry professionals thereafter.
Our instructors are professionally involved in the wine and spirits industry.
We are dedicated to sharing our knowledge of the incredible world of wine and spirits with others.
We are excited about our interactive and innovative teaching techniques that can help students pass wine exams.
We are also multilingual, offering WSET levels I & II certification courses as well as many others in English, Spanish and German.
R. Christian Oggenfuss, D.W.S., F.W.S., I.W.P.
D.W.S., AIWS, FWS, IWP, WSET-Certified, Chief Educational Officer
Christian Oggenfuss the founder and Chief Executive Officer of Napa Valley Wine Academy, a passionate wine industry spokesman. and wine educator. He holds the DWS (Diploma in Wine & Spirits), the highest certification from the London based Wine & Spirit Education Trust and is an Associate Member of the Institute of Wine & Spirits. Christian also holds the French Wine Scholar (FWS) certification with the French Wine Society as well as the Italian Wine Professional (IWP) certification with Italian Wine Central.
He brings 20+ years of wine experience to the wine education arena as a marketer and brand builder for wine brands including Stags' Leap Winery, Etude, Beringer Vineyards, Benziger Family Winery, PlumpJack Estate Winery, Odette Estate, CADE Estate Winery, St. Clement, and V. Sattui Winery.
Christian is a born entrepreneur and has successfully launched wine related businesses in Switzerland and traveled extensively to all major wine regions in Europe and North America. He is fluent in Schwiizerdütsch (Swiss-German) and English. Additionally, he is a Certified Champagne Wine Location Specialist (Champagne Bureau) and a Certified Port Wine Location Specialist (Port Wine Institute).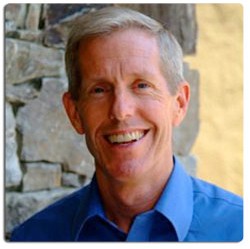 Peter Marks, MW
Master of Wine, WSET-Certified, Instructor, Member of the Board of Advisers
Peter Marks, Vice President of Education for Constellation Brands, is responsible for all wine education programs at Constellation and manages the wine education team – Constellation Academy of Wine.
Marks is one of only 40 Masters of Wine residing in America. He received his MW in 1995, and in that year he also became the first American to receive the Madame Bollinger Foundation Award, which is bestowed annually to the MW candidate with the highest blind tasting score.
Before joining CWUS, Marks was the Senior Vice President of Wine at Copia:  He has also held positions with wine.com and Draeger's Supermarkets located in Northern California.
Marks graduated from the University of California at Davis in 1976 with a B.S. degree with highest honors in Food Service Management. He held positions as a chef and manager with restaurants upon graduation until he entered the retail wine trade in 1981.
Marks is a member of the Society of Wine Educators, and he teaches wine classes independently.  He is the Education Coordinator for the Institute of Masters of Wine tasting exam in the United States, is on the Wine Education Committee of the Napa Valley Vintners, judges at many international wine competitions and he also assists with many charitable fundraisers throughout the year.
Bree Boskov, MW
Master of Wine, dipWSET, WSET Certified Educator, Instructor
Bree Boskov MW is the Director and co-founder of Constant Crush, an international comprehensive wine consultancy company specializing in vineyard and winery development, natural farming, wine production and blending, product development, global product placement and education development.
A Master of Wine with international experience in nearly every aspect of the wine business, from Sommelier, wine director and retail manager in Canada, over a decade in Australia as an importer, national sales manager, winemaker and education roles with The Spanish Acquisition, Prince Wine Group and DeBortoli Wines. She has traveled extensively to wine regions worldwide as a harvest consultant, specifically Australia, Oregon, South Africa, Georgia, Austria, the Jura, Spain and Portugal, a portfolio developer, wine writer, and presenter. She currently consults to the Oregon Wine Board on industry and trade education.
She is the second female Canadian Master of Wine and one of 41 Masters of Wine residing in the US. A Certified Educator with Napa Valley Vintners, WSET Diploma and an educator with Napa Valley Wine Academy and, contributor to GuildSomm. A regular judge at international wine competitions such as International Wine Challenge, Decanter Wine Awards, Melbourne Wine Show and TEXSOM International Wine Awards. She continues to present as an expert panelist at several international wine events, TexSom, VinExpo, WOPN, Biodynamic Wine Conference and writes for various wine publications.
Mary Margaret McCamic, MW
Master of Wine, DWS, WSET Certified Educator, Instructor
Mary Margaret is one of only 40 Masters of Wine in the United States, of whom only 14 are women. She was the recipient of two highly coveted awards for her performance on the Master of Wine exams, earning both the Bollinger Medal for outstanding tasting ability and the Overall Achievement Award for being the top student in her 2016 graduating class.
Prior to becoming a Master of Wine, Mary Margaret earned the WSET Diploma and was awarded the Wine Australia Scholarship as the top overall performing Diploma graduate in the United States in 2011. She is also a WSET Certified Educator, and she has developed and taught wine courses for consumers since 2010.
Mary Margaret started working in the wine industry nearly nine years ago, shortly after earning a master's degree in teaching from the University of North Carolina at Chapel Hill. Now, Mary Margaret has worked on almost every side of the wine industry, including work in retail, restaurants, and wholesale in New York City, North Carolina, and California. Before moving to Napa to work as a winery sales manager, she was the Director of Retail Sales at North Berkeley wine, a French-focused importer, retailer, and wholesaler with a special focus on Burgundy. When not selling, teaching or talking about wine, you can find Mary Margaret drinking it. Her glass is usually filled with Burgundy or Champagne.
Tim Gaiser, MS
Master Sommelier- Instructor, Member of the Board of Advisers
Tim Gaiser is a internationally renowned wine expert and lecturer.  He is one of 240 individuals worldwide to attain the elite Master Sommelier wine title and is the former Director of Education and Education chair for the Court of Master Sommeliers, Americas. Tim continues at the Court on the Board of Directors and sits on the exam standards and exam development committees.
Over his 25-plus year career Tim has taught thousands of students in wines and spirits classes at every level as well as developing wine education programs for restaurants, winery schools and wine distributors.  He has experience in all phases of the wine industry – online, wholesale, retail, winery, and restaurant – including stints at Heitz Wine Cellars in the Napa Valley and Bix and Cypress Club restaurants in San Francisco, and Virtual Vineyards/the original wine.com.  His client list includes Fosters Global Wines, Diageo, American Express, Evian, Pepsico International, Fiduciary Trust, Franklin-Templeton, Morgan Stanley, and Wells Fargo.
Tim has written for a number of publications including Fine Cooking Magazine and Sommelier Journal. He also writes for numerous wine and spirits clients including Champagne Perrier Jöuet, Wines of Germany and the Portuguese Cork Quality Association.  Gaiser has served as the author and lead judge for the Best Young Sommelier Competition and the TopSomm Competition, the two major American sommelier competitions.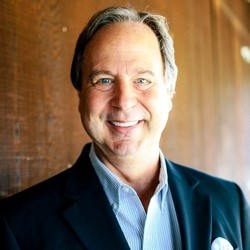 Tim Hanni, MW
Master of Wine, C.W.E - Instructor
Master of Wine, Certified Wine Educator
Wine Industry Faculty, Sonoma State University
Tim Hanni is an internationally renowned 'flavor maven.' A professionally-trained chef, he is one of the first two resident Americans to successfully complete the examination and earn the title Master of Wine. He is a Certified Wine Educator accredited by the Society of Wine Educators. He has been involved with wine- and food-related businesses, education and research for over thirty-five years. Hanni has a unique perspective on food and wine, providing a modern and innovative approach to the subject.
Matt Deller, MW
Instructor and Master of Wine
Matt Deller is one of only 40 Masters of Wine in North America.
He is Director of Fine Wine Development for Constellation Brands, prior to which he was North American Sales Director for their New Zealand portfolio.
Matt entered the wine industry in 1996 as Territory Manager – Fine Wine for Pernod Ricard. He then helped establish Bennett & Deller Wine, specialist importers of Spanish, Italian and South American wines, where he was Sales and Marketing Director for over a decade. Following that, he joined The Fine Wine Delivery Company as Wine Program Director, leading a dynamic buying and trade sales team and developing integrated sales and marketing programs.
He has judged numerous international wine competitions, written articles for various wine publications and conducted hundreds of educational seminars. He lives in the San Francisco bay area with his wife and two sons.
Catherine Bugue, D.W.S., IWP
Director of Education - WSET-Certified
Finding herself grinning from ear to ear cleaning out wine tanks as she volunteered at wineries back East, Catherine packed up and left New York City for Napa ten years ago. She worked at Cain Vineyard & Winery on Spring Mountain before melding her prior publishing career with her love of wine at Karen MacNeil & Company. Catherine co-authored an edition of the Wine Lovers Calendar with Ms. MacNeil whose book, The Wine Bible, is one of the best-selling wine books in the U.S.
Catherine earned her WSET Diploma in 2010. She sits on the Napa Valley Vintners and St Helena Star Tasting Panel and is a wine columnist for the Napa Valley Register and the St Helena Star. Catherine has taught individual wine classes at Napa Valley College, JV Wine & Spirits, and with Napa Valley Wine Academy. She previously handled international wine accounts for Balzac Communications & Marketing where she promotes regions such as Navarra, Rueda, Collio, Franciacorta and Chianti Classico.
Catherine also travels each year with the Union des Grands Crus de Bordeaux U.S. Tour and every other year she visits her in-laws in France, taking that opportunity to discover some of the country's diverse wine roads.
Curtis Mann
Instructor, WSET Diploma, MW Candidate
Curtis Mann is a 15-year veteran of the California wine industry, with experience in hospitality, direct-to-consumer sales, and wine marketing. Currently, as the Director of Wine, Beer, and Spirits for the Raley's Supermarket Chain, he is responsible for alcohol sales across 115 Nob Hill, Bel Air, and Raley's stores in California and Nevada. In the last two years, he has been instrumental in upscaling much of Raley's selection making inroads into classic regions of the wine world as well as eclectic offerings from California, Oregon, and Washington. Additionally, under his leadership, the chain has hired 30 in-store wine stewards who help customers understand the exciting but complex world of wine through weekly educational tastings.
Curtis began his career at ZD Wines and later served as tasting room manager at Baldacci Family Vineyards, where under his guidance it was cited as one of the six best places to visit in Napa Valley by the Wall Street Journal. Upon earning his MBA from UC Davis's Graduate School of Management, he assumed a marketing role as a brand manager for Trinchero Family Estates. After a two-year stint in wine marketing, he performed a number of roles in the retail and restaurant industries buying and selling wine and beer before assuming his position at Raley's.
Curtis holds the WSET Diploma and is currently enrolled in the Institute of Masters of Wine program as a stage-two student. He is also a wine judge at the California State and Calaveras County Fairs and continues to educate consumers through frequent appearances on Good Day Sacramento.
Csilla Kato, D.W.S., A.I.W.S,
D.W.S., A.I.W.S, Winemaker, Instructor
Csilla was born and raised in beautiful Budapest, Hungary, and was bitten by the wine bug during high school when she helped with regular tastings at her brother's wine shop. After a short stint in law school, she changed her focus and spent five years earning her Masters degree in Fermentation Science and Post-Harvest Technologies. Right after graduation she had the opportunity to work and travel and landed a harvest in Sonoma, California. Csilla worked with Zinfandel, Cabernet, and Chardonnay while learning the process of winemaking first hand in the famed Ravenswood Winery.
After her first harvest, she was hungry for more and went on to take part in harvests in Italy, Hungary, and New Zealand, as well as Napa. She has spent years working in winemaking labs analyzing the myriad of aspects that make wine great while also making great wines along the way. Since 2007 she has been with Beringer Vineyards, where she began as an Enologist and today is an Associate Winemaker with a few labels under her supervision. Tramping around vineyards, tasting fermentations at various stages and assembling final blends are some of her favorite parts of being a winemaker. Csilla also enjoys sharing her passion and knowledge about the wine industry with those who care to know.
She holds her Level 4 Diploma with the prestigious Wine & Spirit Education Trust and relishes the opportunity to educate new students at Napa Valley Wine Academy.
Married to an amazing brewer, who has taught her to appreciate great beers, she is a mother of two and spends most of her free time enjoying watching them grow.
Gence Alton, D.W.S.
D.W.S., WSET-Certified, Instructor
Born and raised in the Old World and severely bit by the wine bug, Gence is a well-traveled, established wine professional, educator and writer with a WSET Diploma in Wine & Spirits he earned in 2006 with Distinction, a Bachelor of Arts in International Relations, a Master of Science in Food & Beverage Management and is a Master of Wine candidate.
He has over a decade of experience in the fine wine business. As a retail buyer his expertise in international procurement earned him a reputation as a deeply knowledgeable and savvy sourcing authority. Over the years he has consulted for wine businesses and private cellars, managed live and internet auctions, tasted, appraised and acquired large quantities of collectible wine.
A relentless negotiator and a passionate hedonist by nature, Gence has unusually broad appreciation of all wine regions of the world, with an unbiased, independent palate favoring finesse and complexity over intensity and homogeneity. Currently he works for WineBid.com, the premier Internet auction of fine and rare wines.
Brenda Audino, dipWSET, CWE, IWP
SGD, WSET Certified Advanced
Brenda is a writer, educator and independent broker of wine. She has over 25 years of experience in sales, education and management across a wide variety of industries including wine and spirits.
Brenda recently relocated to Napa California and is the founder and wine broker at Spirited Grape. Spirited Grape matches up family owned boutique wineries with specialty wine retailers around the country.
Previously, Brenda was the Corporate Wine Manager and Education Director with Twin Liquors in Austin, Texas where she managed the wine business for over 70 stores. This included supervising wine purchases, product range, merchandising, displays and educational material. She was also responsible for strategic planning and purchasing with regards to pricing fluctuations and seasonal forecasting. She developed both an intense eight-week wine course for Twin Liquors' associates which covered viticulture, vinification, tasting techniques and major wine-producing areas throughout the world as well as a consumer oriented "Wine 101" series of classes.
Brenda is a Certified Wine Educator from the Society of Wine Educators, holds the Sommelier Diploma from the International Sommelier Guild and has obtained the WSET Level 4 Diploma from the Wine and Spirits Trust (WSET) in London, England.
Additionally Brenda has broadened her wine knowledge by traveling extensively throughout France, Italy, Spain, Portugal, Argentina, Australia as well as most of the major wine producing areas in the United States.
Michelle McGovern
WSET Certified Advanced
While studying Hospitality Management at the University of Central Florida, Michelle worked in many facets of the restaurant and hotel business learning the intricacies of the industry.  Having such sincere enthusiasm and a keen sense of leadership, she was selected to be a corporate trainer for the Seasons 52 concept and traveled throughout the US opening new restaurants. It was during these long hours of training and travels that she started to develop a passion for wine. Working closely with Master Sommelier George Miliotes, she first experienced wine not as an elite beverage but as something fascinating and accessible.
After moving to Napa Valley in 2012 to further explore her passion for wine, Michelle landed at Shafer Vineyards and currently is a brand manager throughout the state of California. Recipient of a James Beard Scholarship for wine studies, Michelle is a perpetual student of wine and is currently in pursuit of her WSET Diploma Certification. When she is not gearing up for a Diploma exam, she is out traveling the world learning about local customs, gastronomy, and (of course) oenology. More recently, trips to the coastal regions of Chile and a travels through the wine routes of Champagne, Alsace, and Burgundy in France have brought firsthand experience to her classroom lessons.
Combining a mix of sales and brand management experience with an unquenchable thirst for continuing wine education, Michelle brings both enthusiasm and real-world examples to help her students better understand the world of wine.
Michelle holds the WSET Certified Advanced (Level 3) with Distinction from the Wine and Spirits Trust (WSET) in London, England and is currently a 2nd-year student in the WSET Diploma program.
Jess Helfand
Instructor, dipWSET
Jess is an economist who discovered the world of wine on a whim. When asked by a friend to take a wine class together, she had no idea what was to come. After completing the WSET Level 2 Award in Wine and Spirits from the Wine and Spirit Education Trust (WSET), Jess immediately pressed on to achieve the WSET Level 3 Award and then the WSET Level 4 Diploma. Ever the student, Jess holds the titles of Italian Wine Professional (IWP), Certified Sherry Wine Specialist (CSWS), Certified Specialist of Wine (CSW), and Certified Specialist of Spirits (CSS), as well as a Masters in Policy Economics and an MBA. Jess is also a fixture of the Virginia Governor's Cup, Virginia's premier statewide wine competition, judging the preliminary round since 2015.
After 11 years in Washington, DC, Jess relocated to Nashville, Tennessee with her husband and three cats. She is delighted to be a part of the Napa Valley Wine Academy team as a Nashville based educator. When not teaching, Jess works in a wine and spirits boutique and continues as an economist.
Sharon Long
Instructor, WSET Certified Advanced
Sharon's passion for wine began as a consumer, and over the years has transitioned into education. A lifelong student, she holds a B.A. and M.A. from Boston College. She was working on a Ph.D. in psychology when she got bit by the wine bug during her first trip to Napa. While home with her newborn daughter, she began taking WSET classes online. She now holds the WSET Certified Advanced (Level 3) with Merit from the Wine and Spirit Education Trust (WSET) in London, England and is currently a first-year student in the WSET Diploma program. Her passion for wine education came while progressing through the WSET program, and she is currently teaching classes in Tampa and Orlando, Florida.
Natalie Guinovart
Instructor, WSET Diploma, CWE, MW Candidate
Natalie's wine career began 16 years ago while pursuing a Culinary Arts degree at the Art Institute of Houston. Upon moving to Denver in 2004, she took what was intended to be an interim job at a wine shop and promptly abandoned her whisk for a corkscrew.
With a passion for education, she earned her Certified Sommelier and WSET Diploma, and is the recipient of the Banfi Award in 2008 for passing the Certified Wine Educator exam with the highest score on the first attempt. She is currently pursuing the Master of Wine qualification.
Never one to sit still, Natalie has served as a wine buyer in both retail and restaurants, a wine and spirits judge, harvest intern, writer and editor for highly regarded figures such as Jancis Robinson and Tom Stevenson, and is currently enjoying her new gig as on-premise sales specialist for Pioneer Wine Company. Teaching is her ultimate passion, and she is thrilled to be the Denver instructor for the Napa Valley Wine Academy.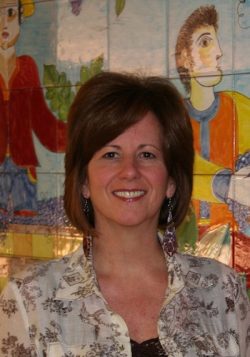 Geralyn Brostrom
Co-founder Italian Wine Central, Instructor, CWE, IWP, WSET Advanced Certified
Geralyn draws upon more than 20 years of experience in the wine industry and the fields of teaching and marketing. As a published author and sought-after speaker at wine trade shows, Geralyn is a specialist in developing educational programs for the trade as well as marketing materials that are grounded in education.
In addition to teaching at the Napa Valley Wine Academy, Geralyn teaches both face-to-face and online as an instructor on wines of the world and wine business topics for VESTA and in the Wine MBA program at Sonoma State University, respectively.
As co-founder and education director of the website Italian Wine Central, she is responsible for creating content and teaching about Italian wines. She was Vice President of education for the importer/distributor, Winebow. There she developed a deep knowledge of the wines of Italy, Spain and Portugal, and small producers of unique varietals in her home state of California. In addition to her import/distribution experience, she has held positions in multiple wine industry channels including retail, winery (both tasting room and harvest staff) and in various educational institutions.
Geralyn was co-editor of the book The Business of Wine, which was nominated for the Gourmand World Cookbook Awards. She has been a speaker on Crystal, Celebrity, and Disney Cruise Lines, and as a panelist at numerous conferences and wine events.
Her own continuing education and enrichment have always been a part of her career process. She holds a teaching certificate from Georgetown University in adult learning principles. In addition to the Certified Wine Educator (CWE), her professional wine credentials include the Level III Award in Wines and Spirits from the Wine and Spirit Education Trust, with distinction. She is also an active member of the Society of Wine Educators (SWE), Women for WineSense, the Association for Talent Development (ATD) (formerly the American Society of Training and Development—ASTD) and the e-Learning Guild. She holds a BS in Management and an MBA in Marketing.
She is a continual student of languages—holding dual U.S./Italian citizenship—and speaks respectable French and is conversational in Italian.
Toshio Ueno
酒匠 Master of Sake, SSI 日本酒学講師 Certified Sake Educator, SSI WSET Certified Sake Educator
Certified Master Sake & Shochu Sommelier, Jizake Educator. Born in Japan where his family has grown Japanese wine grape, Koshu, for generations, Toshio grew up helping the business from a young age. Following his college education in the US and employment at an international trading company in Tokyo, Toshio joined Chateraise, a pastry and wine company as Director of Sales. There, he was put in charge of overseeing the personal wine collection of the company's president, which intrigued him to enter the world of wine stewardship and research. Toshio joined Mutual Trading Company in 2002, where he is Manger of the Business Development Department in marketing Japanese foods, Jizake, and Shochu to the mainstream American trade. With his passion and expertise in Jizake, Shochu, and Wine, Toshio aims to further promote Japanese food and Sake cultures to new, international audiences. Since 2010, he has been Vice President & Executive Instructor at Sake School of America.
Other Credentials:
酒匠 Master of Sake, SSI
日本酒学講師 Certified Sake Educator, SSI
WSET Certified Sake Educator
南部杜氏協会 研究科生 Nanbu Toji Guild Pre-Toji Candidate
Certified Sommelier, Court of Master Sommeliers
French Wine Scholar, French Wine Society
Advance Certificate, WSET
Certified Specialist of Wine, Society of Wine Educators
Certified Shochu Sommelier, SSI
Cetified Beer Adviser, FBO
Los Angeles International Wine Competition Judge
Los Angeles International Spirits Competition Judge
International Wine Challenge Sake Judge
Texsom International Wine Awards Judge
Liz Pirnat, D.W.S., F.W.S., Certified Specialist of Wine, Instructor
Liz Pirnat is a second-year student with the Institute of Masters of Wine. She believes that wine is a journey that anyone can enjoy. Liz holds the WSET Diploma and is also a WSET Certified Educator. She is a Certified Specialist of Wine (CSW) from the Society of Wine Educators, has passed the Introductory Sommelier Course from the Court of Master Sommeliers and holds the French Wine Scholar (FSW) certification from the Wine Scholar Guild.

Liz currently teaches wine classes throughout the Cleveland area. Through her past 10 years of experience in Northeast Ohio she has also worked for a retailer and distributor.
Jürg Oggenfuss, WMD, C.S.W., WSET-Certified, Partner
Jürg (pronounced "Yurg") Oggenfuss was born early enough to remember fondly the European summers of 1945 and 1947, and the wines these vintages produced—oh yes, also 1948, but let's not talk about that vintage…
After successfully passing his business education in Switzerland, he attended the world-famous Wädenswil School of Oenology (Wädenswil is world-renowned for its study of TCA ("cork" taint) in 1981, and Wädenswil clones of Pinot Noir were among the first to be introduced in Northern California and Oregon) and graduated with the "gold" Wine Merchant Diploma.
He successfully ran his family business and expanded into wine education and wine tours throughout viniferous Europe. In 2007 he followed his grandchildren to Napa where he was immediately hired at Joseph Phelps Vineyards to serve as distinguished Wine Educator and Education Coordinator for VIPs.
In 2007, he was chosen as Wine Educator on the Avalon Legendary Danube Wine Cruise, where he guided 140 guests on the 10-day journey from Prague to Budapest, with many exciting stops.
Jürg also holds his Advanced (Level 3) certificate with Distinction From the Wine and Spirits Trust (WSET) in London, England. Jürg is a passionate educator who is fluent in Schwiizerdütsch (Swiss-German), German, French, Italian, Spanish and English.
Kryss Speegle, DWS, Winemaker, Instructor
Kryss Speegle is a winemaker at O'Neill Vintners & Distillers, a leading provider of outsourcing solutions for the wine and spirits industry, where she manages a variety of domestic and international bulk and bottling wine programs.
Previously she worked in wine production and education in Sonoma County; her fifteen vintages include wineries in Napa, Germany and New Zealand. Kryss has a B.A. from the University of Virginia and an M.S. in Food Science/Enology from UC Davis.
She completed the WSET Diploma in 2009 and is currently a Master of Wine student.
Don't Be Shy. Get In Touch.
We would love to hear from you!