Take a primer on Oregon's Newly-Minted American Viticultural Areas WIthin Willamette Valley
Thousands of years ago, the Missoula Floods gave birth to what are now the diverse terroirs of the Pacific Northwest. Today, the region is experiencing a different kind of flood: namely, a flood of newly-approved AVAs (American Viticultural Areas).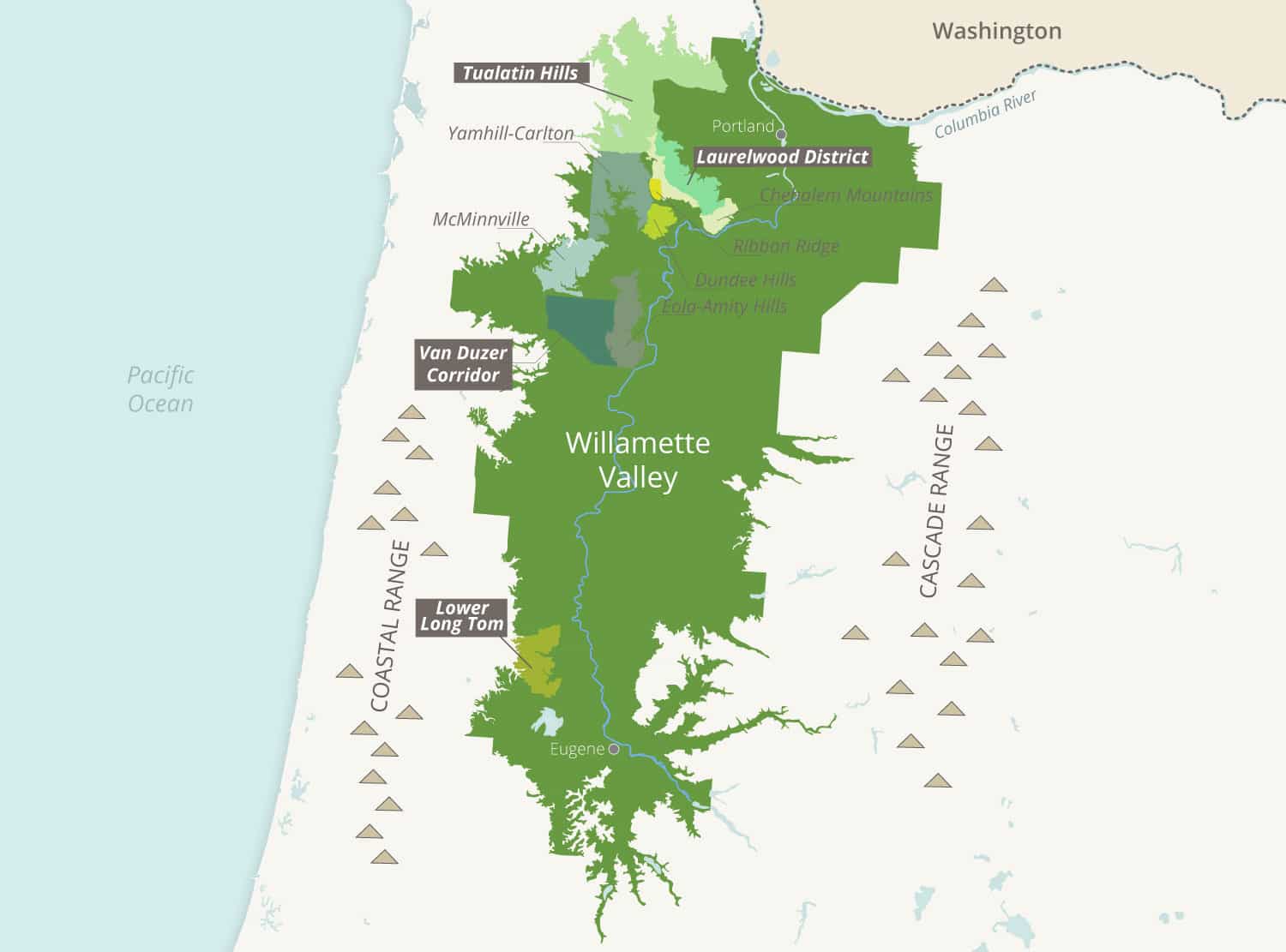 The Pacific Northwest might be America's most dynamic AVA landscape at the moment: Washington State has approved five new AVAs in the last two years alone. Not to be outdone, Oregon is using its signature red grape—Pinot Noir, known for its uncanny (and, sometimes, maddening) ability to reflect the unique characteristics of the environment in which it's grown—to reveal nuances within the Willamette Valley significant enough to merit sub-AVAs. Four such AVAs were recently approved: Van Duzer Corridor, Lower Long Tom, Tualatin Hills, and Laurelwood District.
While no AVA earns approval without serious legwork that can take years to pull together, seeing these newer AVAs on bottles of Willamette wines might come as a surprise for many consumers.
Our academy's Oregon Wine Expert course will give you the latest and greatest details on all of these exciting changes in Oregon's AVA scene. Before you sign up, here's a primer on what students of the vine need to know about Willamette Valley's newest AVAs.
Van Duzer Corridor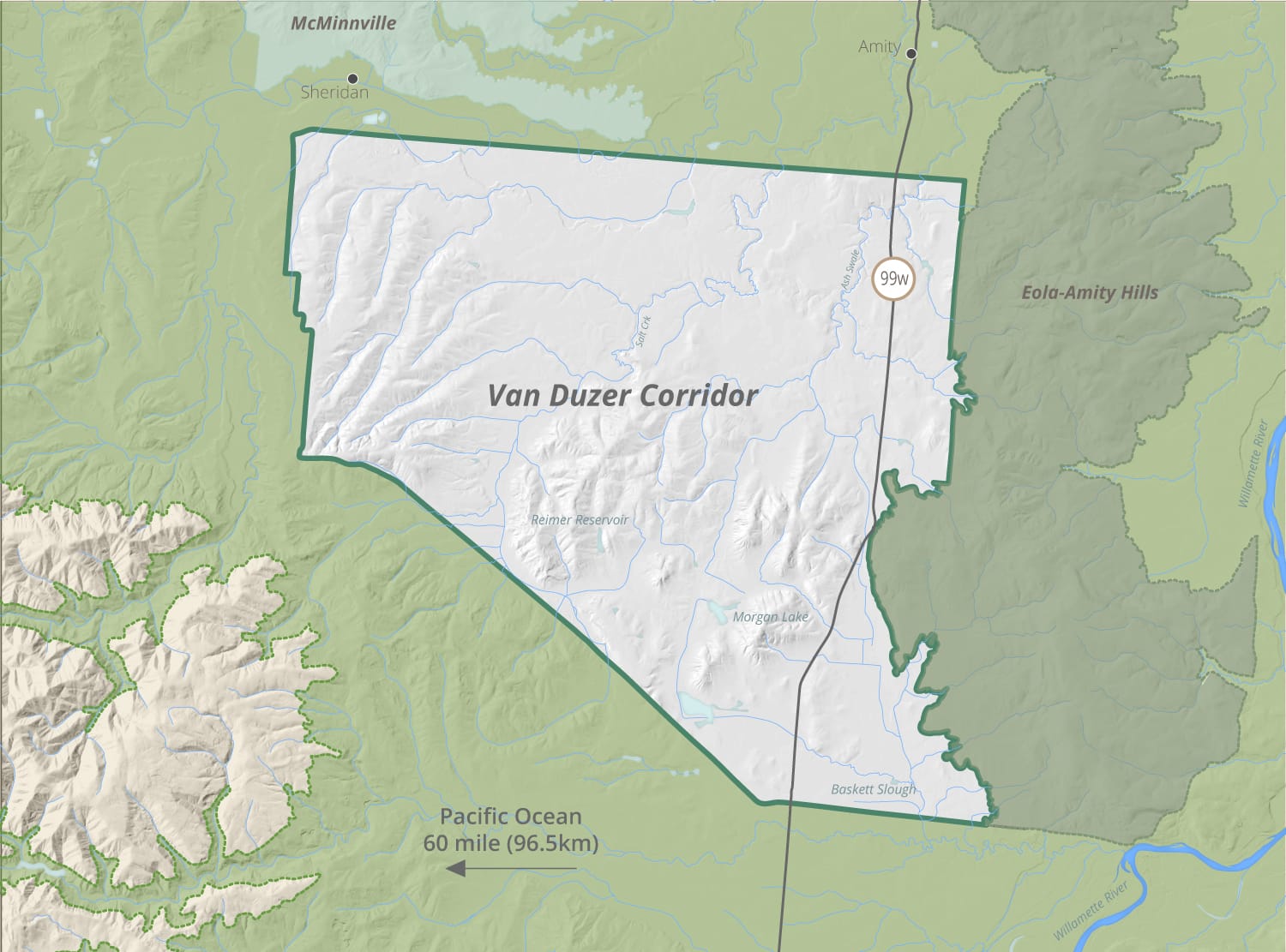 Approved in 2019, this sub-AVA is home to 18 bonded vineyards and six wineries. What sets its 60,000 acres (with just 1,000 planted) apart are the cooling oceanic breezes that are drawn in from a Coast Range anomaly, protecting the grapes and promoting the development of thicker skins (generally resulting in wines with more color, concentration, and structure).
Tualatin Hills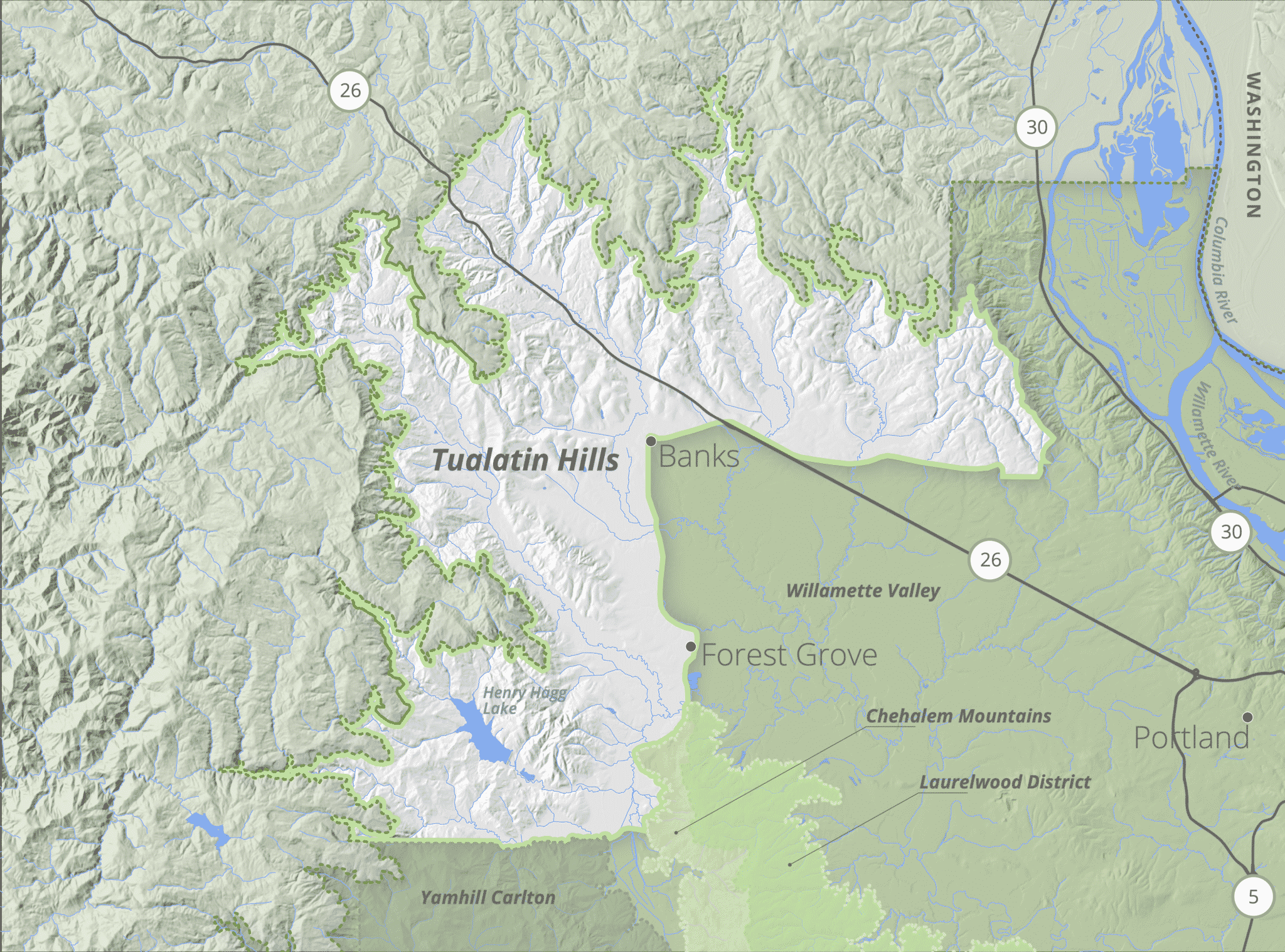 Taking its name from the Tualatin river basin, this 15-mile section of Willamette Valley's northwestern corner is defined by a special terroir combination of soil type and climate. It has the largest concentration of Laurelwood/loess soil in the entire state (courtesy of the Missoula Floods that blanketed the area some 12,000 years ago). Approved in 2020, Tualatin Hills also has historical significance, being home to Oregon's first commercial vineyard (there are now 40 more in the AVA and 10 wineries). Protected by the Chehalem Mountains to the south and the Coast Range to the west, this new AVA enjoys a climate that's slightly less wet, slightly cooler in the Spring, and drier and more temperate during the Autumn harvest than the rest of the Willamette.
Laurelwood District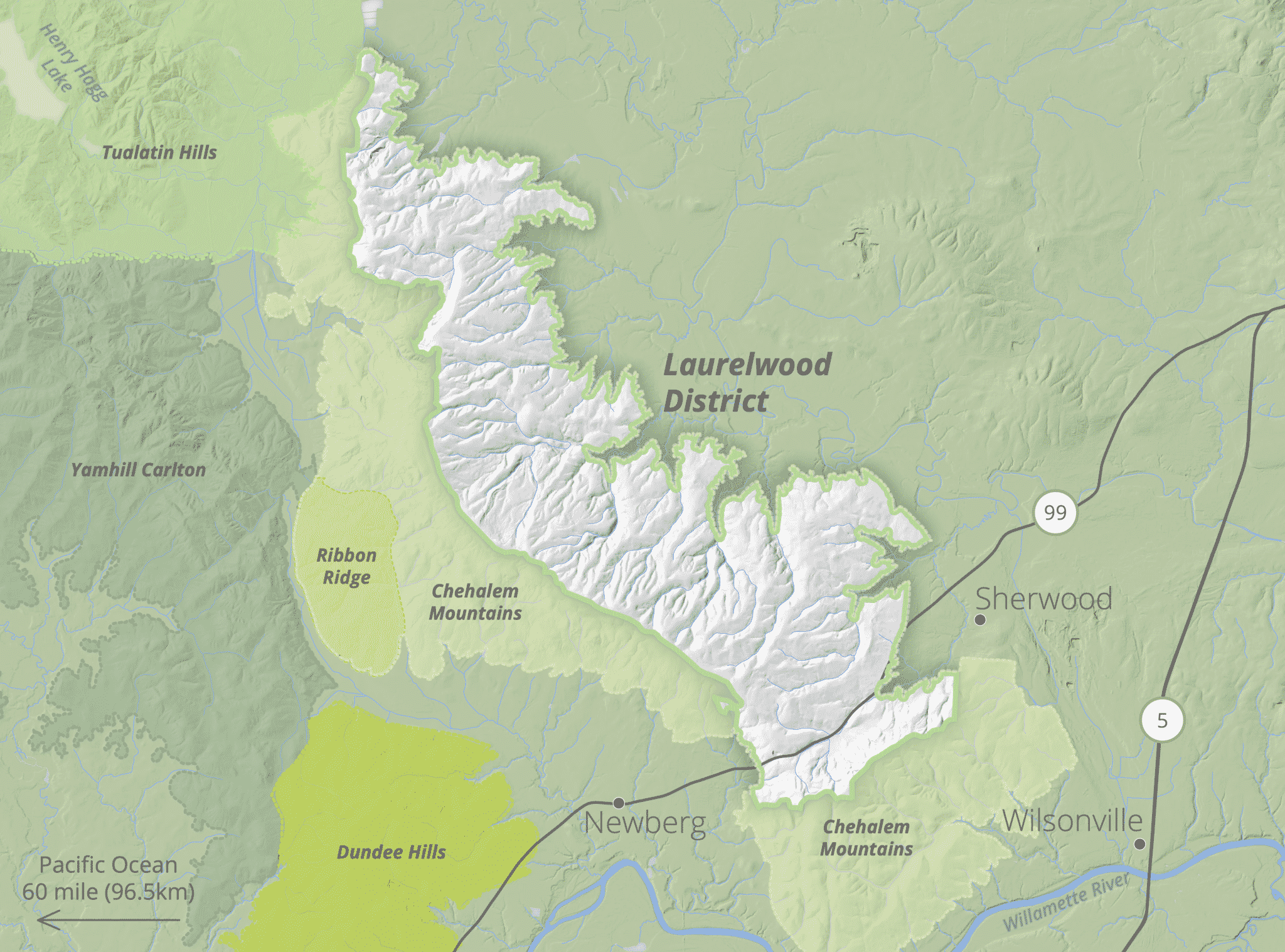 Part of the Chehalem Mountains AVA, Laurelwood District, was approved in June of 2020 thanks to efforts spearheaded by Ponzi Vineyards and Dion Vineyards. With 70 vineyards and 25 wineries, this new AVA is named after the unique Laurelwood soil series (a combination of ancient basalt topped with windblown freshwater silt) found on its north- and east-facing vineyard slopes. Of its 30,000 acres, less than 1,000 are currently planted. Laurelwood District AVA is also set apart by its elevation—over 1,600 feet, the highest in all of Willamette Valley.
Lower Long Tom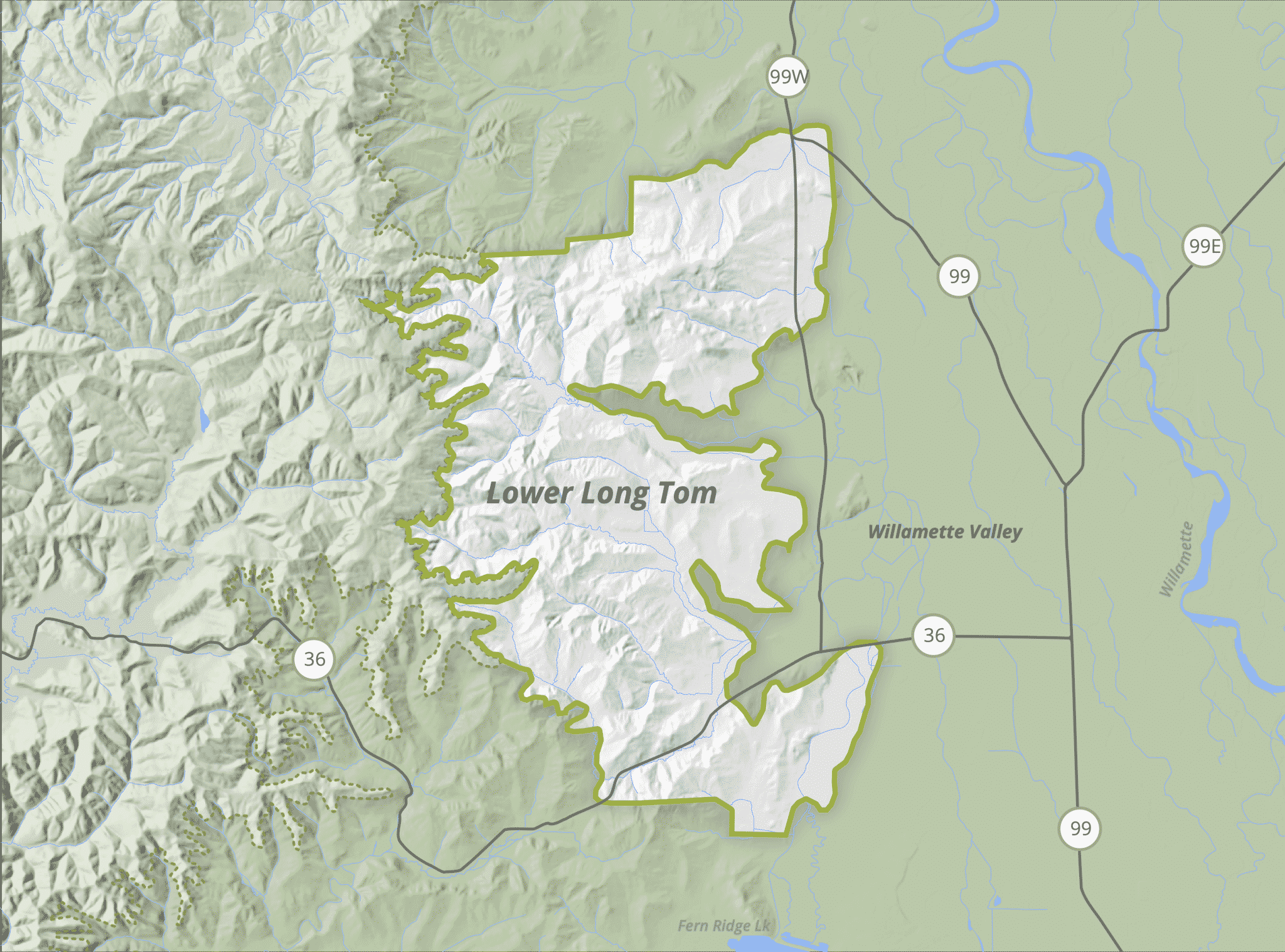 Lower Long Tom sits just outside of Eugene in Willamette Valley's southwest, taking its name from the Lower Long Tom Watershed. Twenty-four vineyards are planted here along a ridgeline of Bellpine soil series with a shallow top, forcing vine roots to reach deep for water (and creating more focused, concentrated wines as a result). Lower Long Tom is shielded in the west by the higher elevation Coast Range, exposing the vines to less precipitation and more wind, staving off disease pressures and promoting healthier grape development. Currently, this AVA is home to 12 wineries.
Curious to learn even more?