Italian Wine Professional (IWP) Program
3-Day Intensive Program
Italian Wine Professional (IWP)
Available as a 3-Day Intensive or as an online course- with 
Online Study Module
Looking to learn more about Italian wine than Chianti and Pinot Grigio? Want to become adept at asking
for some of those hard-to-pronounce wines you see in the Italian section of your local wine store? Working in a position where Italian wine sales are part of your job description, but lacking confidence in talking about them? Studying for a lofty wine credential but having a hard time making sense of the Italian chapter? Need validation of your Italian wine knowledge? The Online Study Module 
The Italian Wine Professional course content will be delivered online in eight units, which students can work through at their own pace prior to attending the course. Each unit consists of a series of Italian wine regions, with informative text and graphics, designed for online self-study. Each unit includes exercises designed to allow students to assess their understanding of the material and are designed to reinforce the key learning objectives. 3-Day Intensive Course – 
After completing the online program, students will attend our 3-Day classroom portion of the course. During the classroom sessions, students will: No matter which format students choose, 3-day intensive or 5-Week Evening course, students will:
Attend instructor lead presentations that include interactive presentations, discussions, games, and question-and-answer exercises.
Partake in instructor lead wine tastings of approximately 50 wines that represent the regions that were covered in the online program
.
Make their presentations to the class
.
Exam
- After attending the live course and completing the eight online lessons, students will be eligible to sit the Italian Wine Professional (IWP) exam online. The exam is a test that combines multiple-choice with fill in the blank and matching style questions. There is no tasting or oral answer component to the exam. The minimum passing score is 80%, a score of 90% or above is required to pass the exam "with honors."
---
To ENROLL select a location below:
Napa Online Course fee $1,250 –includes:
3-day Intensive course includes 24 hours (3-days) of classroom instruction with instructor lead tastings of over 50 Italian Wines ($600 value)
206-page book is the hard-copy version of the Italian Wine Professional course, featuring:

Eight unit-chapters that follow the content presented in the live and online IWP courses
Workbook exercises
Dozens of full-color images and custom-made maps
Additional reference materials in the back that make the book useful as a professional resource and backup for the Italian Wine Central website

5-Week Evening course included 24 hours of classroom instruction with instructor lead tastings of over 50 Italian Wines ($600 value)
Access to the online classroom section of the Italian Wine Central website, with up-to-date information, workbook exercises, and quizzes ($250 value)
Italian Wine Professional exam and certificate upon passing the IWP exam ($400 value).
---
The Italian Wine Professional™ (IWP) is a training and certification program designed to help students of wine become comfortable with the complex world of Italian wine. It has been created specifically to give those who have experience with wine but have not dealt much with Italian wine—and even those who are quite familiar with certain categories of Italian wine but want to broaden their scope to less familiar territory—the confidence needed to discuss, sell, and buy Italian wine. This program is geared toward those who work in retail, restaurant, import, and distribution roles, but is also ideal for wine writers, educators, and avid connoisseurs who wish to increase their knowledge of Italian wine. Anyone who likes Italian wine but wants some help in understanding Italian wine labels, expanding their horizons in choosing wines on a wine list, or appreciating the differences between the myriad Italian wine styles can enjoy and benefit from the IWP course.
Course and Certification
The Italian Wine Professional is offered by Napa Valley Wine Academy as a 3-day intensive program, consisting of nine educational sessions and tastings followed by an exam. The material is comprehensive, and seminars are delivered at a fast pace, requiring a commitment to learning on the part of the student. Successful candidates earn the IWP credential.
Course Description
The Italian Wine Professional™ course is designed as 4-day program, consisting of nine sessions followed by an exam. The first eight sessions are interactive presentations organized by wine style—which is the way most people buy and sell Italian wines. The sessions will cover the following themes and will include wine tastings to illustrate the wines being discussed in that unit: Unit 1: Introduction to Italy and Italian Wines Unit 2: Northern Italian Reds Unit 3: Central Italian Reds Unit 4: Southern Italian Reds Unit 5: Whites of the Coasts and Islands Unit 6: High Elevation and Inland White Wines Unit 7: Sparkling Wines, Dessert Wines, & Spirits Unit 8: Luxury Wines Throughout, students will be exposed to: Italy's geography, history, and climate Italy's major grape varieties and their main growing regions Italian wine labeling conventions and how they fit into EU law In addition, interactive exercises will features discussions on: Wine & food pairing Strategies for presenting and selling Italian wines to restaurant and retail establishments Approaches for creating compelling wine lists that showcase Italian wine Basic pronunciation of Italian words and some key terms The ninth session is built around student-led presentations on additional subjects. For those students desiring to attain the IWP credential, this presentation project will be required. They will take the form of a class presentation on a subject agreed upon in advance between the student and the instructor and may be done individually or in groups—dependent upon the size of the class. These projects are intended to exercise the students' research, writing, and speaking skills, to enrich the course with new insights, and to let students have some fun and show off their talents and interests. The projects are graded and can provide extra credit toward the exam. The final session is the IWP examination, which is a 100-point written test, combining multiple choice with other question types. There is no tasting or oral component to the exam. Students who are auditing the course do not need to attend, and those who have missed more than two sessions will not be allowed to sit the exam. All others will be expected to attend and take the test, which lasts one hour.
I just wanted to take a moment to thank you for a fantastic course on Italian Wines. I learned so much and now I am eager to put some of that theory in practice by sampling many varieties that are new to me. Drinking Italian wine that I am already familiar with will be elevated to a new level as well since my knowledge will help me appreciate them more.
Again, I very much enjoyed your class and hopefully I can return in the spring for the class that visits the wineries and the Seguin Moreau cooperage. Also, thank you for the good tips for Pinot Noir, I should receive a shipment from Etude in the mail any day.
Hoping that our paths cross again I wish you and your school great success and many more happy students.
Barbara H. - Las Vegas, Nevada
The Italian Wine Professional  (IWP) Certification program is a great program.  The online portion from Italian Wine Central combined with the instruction and tasting at Napa Valley Wine Academy (Catherine, Christian, and Brenda) gives you a thorough understanding of Italian Wine.  It is not an easy certification but you really feel a sense of accomplishment when you pass it.  I highly recommend Napa Valley Academy. Kurt G. - Denver CO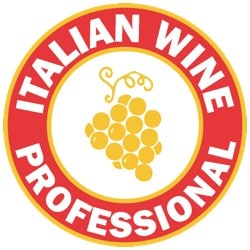 To Learn more about the certification please visit our educational partner: