For all the discussion about the use of oak in wine, its actual impact still remains fairly misunderstood among consumers. Most sommeliers almost certainly have heard from guests a thousand times before that they "love Chardonnay, just not oaked." In reality, what they're likely referring to isn't oak-aged Chardonnay per se, but the overblown stuff: Wines that are defined by their time in oak—or steeped with oak chips—as opposed to juice that has been more judiciously exposed to wood. Chances are if you gave them a bottle of great Meursault (Chardonnay from the Côte de Beaune that is typically aged in very expensive, very fine French oak), they wouldn't complain!
With that in mind, we spoke with a number of California's top producers to get their impressions of what the proper use of oak can do to a wine, how it impacts flavor and structure, what they personally aim to achieve by aging some of their top bottlings in oak, and how their use of oak is determined.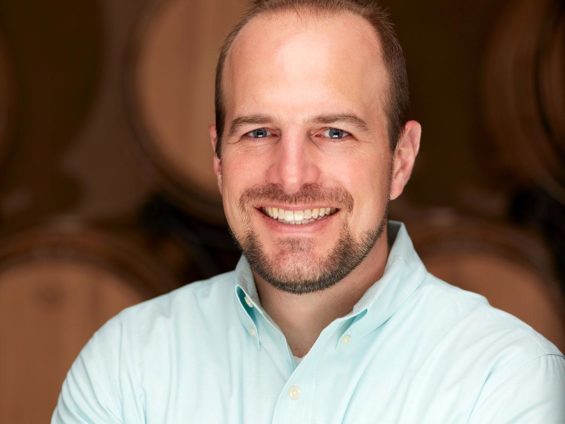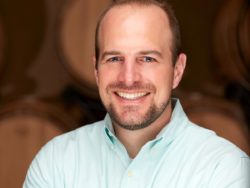 Nate Weiss, Vice President of Winegrowing for Silver Oak and Twomey, explained that "there are a huge range [of oak] in every category, much like wine brands. Some French coopers are high impact aromatically and structurally, some are very nuanced and elegant to the point that they are barely noticeable. Some American coopers are value plays in which they are trying to re-create a French flavor profile with American oak. Some are unabashedly American oak with vanillin and whiskey lactones in prominent feature. The winemaker's job is to know which is which and craft the barrel program accordingly, in line with his or her wishes and preferences for the ultimate wine style and personality."
He added that, "The aromatic qualities of Silver Oak are inextricably linked to the aromatics coming from American oak, specifically from this one cooperage in this one itty bitty town in central Missouri and the white oak forests surrounding it…However, by adjusting seasoning and toasting, we can also add some roundness and sweetness to the mid-palate by further enhancing and changing some inherent qualities in the stave wood. Often, this comes at the expense of changing the aromatics to darker tones, so we need to be careful to balance both. So, yes, I want it all. Both aromatics/flavor *and* structure, and adjust the mix of barrels used accordingly."
To achieve that sense of balance, it's crucial to understand not only the overarching differences between wood from the United States, France, Slovenia, and elsewhere, but also how the wood is treated. "There are natural differences in the flavor attributes of French and American oak in terms of spiciness and impact, but in practice, one of the most significant differences is in how the heads are prepared at the cooperage," explained Steve Peck, Director of Winemaking, J. Lohr Vineyards & Wines. "Ninety-nine percent of American oak barrels are specified with toasted heads, while 99% of French oak barrels are specified with un-toasted heads. The un-toasted head in a French barrel contributes a lovely coconut aroma and a freshness to the wine that is uniquely different than the more one-dimensional albeit alluring American oak barrel signature. It's just a subtle note of freshness, but I believe it paves the way to graceful bottle aging."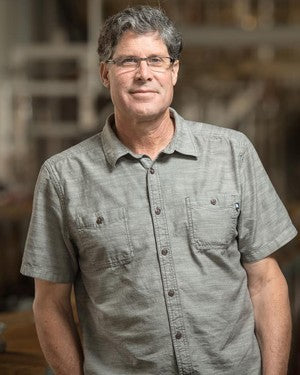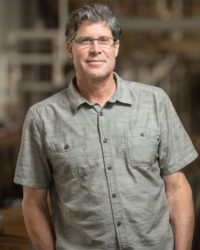 Phillip Corallo-Titus, Chappellet Winemaker, thinks just as deeply about his barrel choices. "French Oak adds an array of both flavor and structure to both red and white wines. Each forest has its own distinctive character, which gives the winemaker a spice box to work with. Notes of cinnamon, clove, and nutmeg are some of the distinctive aromas of air-dried French oak. Barrels are toasted over an oak fire for approximately one hour during the bending of the staves to form the barrel. The toasting of the inside of the barrel gives the most wonderful aromas of dark chocolate and roasted coffee. There is also a small addition of fine grain tannin that comes from the aged wood. The combined aromas of baking spice and toasted wood bolsters and elevates the natural fruit and spice of a young wine. New oak barrels make a wine smell polished and refined, although there is no substitute for the natural wine quality that comes from the terroir of a great vineyard."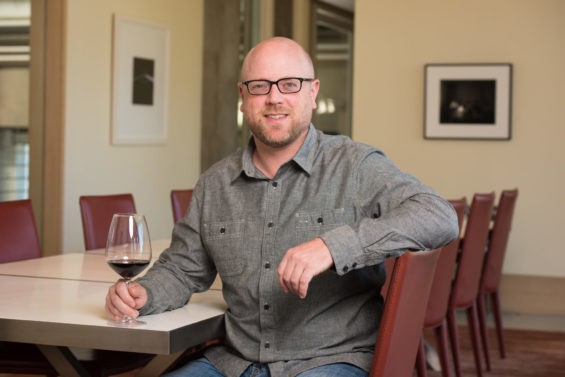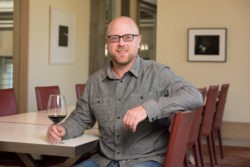 Christopher Tynan, of Cliff Lede Vineyards, feels similarly. "The impact of French oak is greatly determined by the forest, species, tightness of grain, seasoning of the staves, assembling of staves (single forest or blend), and finally toasting length and strength.  We work with our cooperages closely from forest to barrel to provide us with customized barrels that match the terroir of our different vineyards. We want our oak barrels to provide structure and support during the wine's infancy, but to be nearly undetectable and seamless as the wine ages in bottle."
For many top producers, that is often an important goal: For the barrel to help provide additional structure and complexity to a wine, but not overwhelm it as it matures. It's a balancing act that plays out over years and, in some cases, decades.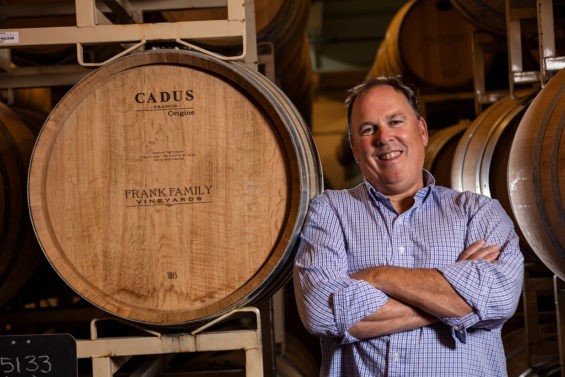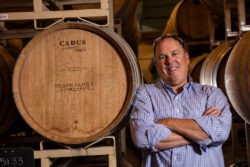 Todd Graff of Frank Family Vineyards likens oak to "a spice rack with cooking," providing "classical aromas of spice, toast, vanilla, and coffee. But just as important is the structure and mouthfeel with an added viscosity. In my opinion, the best thing [about] French oak is that it enhances the fruit in the wine and doesn't overpower it." To achieve that, he leans on cooperages that he considers "the classics: Taransaud, Sylvain, Seguin Moreau, Francois Frere, Dargaud Jaegle."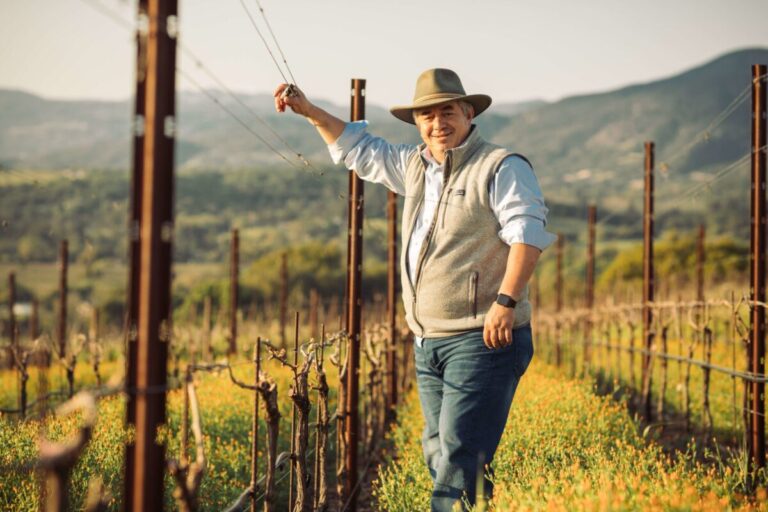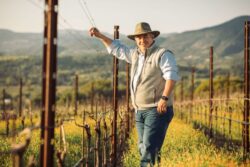 Rolando Herrera of Mi Sueño relies on French oak to add a layer of structure to his Cabernet. "For California Cabernet we have luscious, big, concentrated grapes, so in using oak at Mi Sueño Winery we add structure to the wine, lifting the fruit of the grape and putting it front and center." He is a fan of how French oak "frames the wine, brings the structure and the sweet flavors of oak, like caramel and honey. Depending on the toast level it can bring flavors like pumpkin seeds and a smokiness that I love."
It's important to remember that not all oak is the same, even when it's grown in the same country. After all, not all Cabernet in France is identical, for example—there are huge differences from region to region and vineyard to vineyard. The same goes for oak. Painting with too broad a brush, as always in the world of wine, is inherently less than accurate. "Not all French barrels are the same!" exclaimed Jim Close, Winemaker at Gamble Family Vineyards.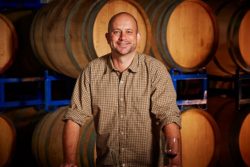 "As a winemaker, I have a fantastic choice of coopers, forests, tightness of grain, toast levels, thickness of stave, etc. I buy from more than 20 coopers in France. Each has its own house style and flavor profile. Then the source of the wood (forest), tightness of grain, the type of heat (open brazier or infrared) all come into play. For me, French oak should frame the wine, compliment the wine and not swamp the fruit and the wine's sense of place. With all these options I am able to use different barrel types as my spice rack. One may add a sandalwood element, another may increase volume and add a toasty note, etc. Each wine that we make is paired with a different selection of barrels. This helps to accentuate the differences found in the vineyard, compliments the wine, and allows us to bottle distinctly different flavor profiles in each of the different bottles."
So, the next time you hear someone say that they do or don't like wines that have been aged in oak barrels, it's important to realize that they're not even scratching the surface of the subject. The range of oak sources, cooperages, treatments, and more, is nearly as infinite as the types of wine that are—or are not—aged in them.