To truly understand fine wine, you must study the classic regions. And at the top of that list is Burgundy (
Bourgogne
in French). With around 2,000 years of wine history, Burgundy sets the benchmark for the purest expressions of the region's star grapes—
Chardonnay and Pinot Noir.
Major Wine Regions of Burgundy
Burgundy is a narrow 30-mile region situated in central eastern France bookended by Dijon in the North and Lyon in the South. The Saône river meanders north to south and through the region's small towns, vineyards surround narrow cobbled streets and old stone houses. The five main sub-regions of Burgundy are:
Chablis & Auxerrois
Côte de Nuits
Côte de Beaune
Côte Chalonnaise
Mâconnais.
There are 100 appellations throughout these regions, of which 33 are Grand Crus, 44 are Premier Crus and 23 are Regional appellations. Chardonnay produced in Chablis is dazzlingly crisp with bright minerality and high acid, while Chardonnay from other regions sees oak aging and is often rounder and richer in style. Pinot Noirs from Burgundy tend to show uniquely complex earthy characteristics. The best of these wines are age-worthy and often difficult to obtain. Grand Cru and Premier Cru vineyards are planted on hilly slopes. The Grand Cru sites are planted on the mid-slopes, "which catch the deepest layer of slope-wash, and act as sun-traps," according to the
WSET Wines and Spirits: Understanding Style and Quality
textbook. Premier Cru vineyards are planted on the top and bottom of the slopes.
Chablis & Auxerrois
This region is just to the northwest and is separated from the rest of Burgundy. Here, the only permitted grape is Chardonnay, and it is produced with very little, to no oak influence at all. There are seven vineyards that make up the one Grand Cru located in this region.
Côte de Nuits & Côte de Beaune (Côte d'Or)
Approximately 85 miles southeast of Chablis begins the Côte de Nuits in the North and the Côte de Beaune in the South (commonly referred to as the Côte d'Or). Both Pinot Noir and Chardonnay thrive here, however, the Côte de Nuits is where the most age-worthy Pinot Noir is grown (with prices to match). There are 25 Grands Crus total in the Côte de Nuits. Making up the southern half of the Côte d'Or is the Côte de Beaune where Chardonnay thrives. Seven of the 33 Grands Crus are located here.
Côte Chalonnaise
South of the Côte d'Or is the Côte Chalonnaise. Here you will find good value Pinot Noir, Chardonnay, and some Gamay. The Côte Chalonnaise has a number of Premier Cru but no Grand Cru vineyards.
Mâconnais
Below the Côte Chalonnaise is Mâconnais where you can also find good value white, red, and rosé wines made from Pinot Noir, Gamay, Chardonnay, and Aligoté. There are no Grand Cru or Premier Cru sites here.
History of Burgundy
Viticulture and winemaking dates back to the Romans during the third century. After the fall of the Roman Empire, the Benedictine monks from the Roman Catholic Church settled in the town of Cluny and continued to make wine to celebrate mass. The monks were precise in recording details of their viticulture experiments—grape growing techniques and what they learned about ideal sites for planting vines to the winemaking process itself. As vineyards grew in size, the long even rows of vines that we know and associate with Burgundy began then to shape the region's iconic landscape. To protect the vines from animals and separate land titles, short
clos
(stone walls) were constructed. Land ownership increased in size from additional purchases and donations from the Valois Dukes and other wealthy fiefs. In 910, the Benedictines built the Abbey of Cluny near Mâcon and became one of the major landowners in the area. This would eventually become one of the most prestigious domaines in Burgundy—the current plot of Romaneé-Saint-Vivant (or Vosne-Romanée). In 1098, the Cistercian Order and the Abbey of Cîteaux was founded by monks that broke away from the Benedictine's. This order owned land in what would become prime sites for growing Pinot Noir and Chardonnay—the Côte de Beaune, Côte de Nuits, and Chablis. With 200 years of record keeping, the monks continually improved viticulture and wine making techniques. With their patience, the Cistercians were able to determine that different vineyards–and specific plots of land within their vineyards–produced different styles of wines. Some of these Cistercian estates still exist today: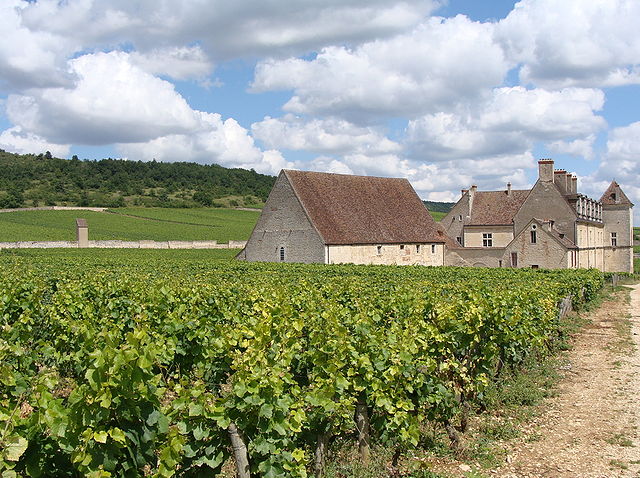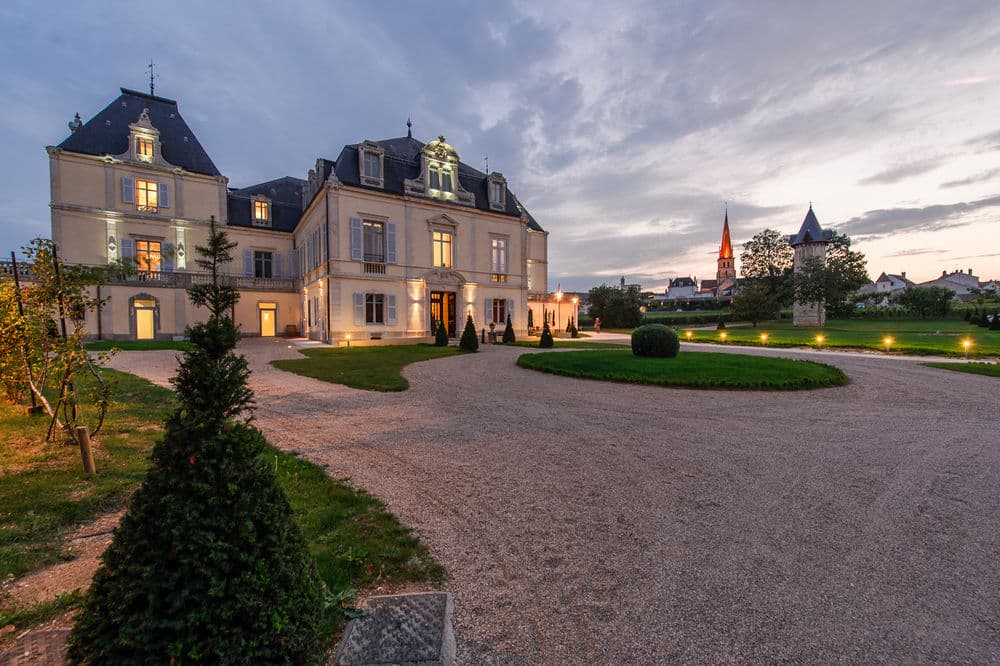 In 1789, the French Revolution changed land ownership from the church to individuals. Additionally on March 21, 1804, Napoleon signed the Napoleonic Code, which decrees that upon the death of an estate owner, the land will not be automatically given to the eldest child but will be equally divided among all the surviving children. This led to fragmented vineyards and multiple owners of vines within a single vineyard. There are instances in which some vineyards are divided amongst 80+ owners, each allotted a small plot of land with each grower owning only three to four rows of vines—hardly enough to make a barrel of wine. A new merchant position arose out of the confusion–
the négotiant
. Due to the fragmentation of land ownership, only a small number of Domaines (vineyard owners) make their own wine. The majority of Domaines sell their grapes, or grape must (unfinished wine) to these négotiants. The négotiant then blends together a wine, bottles it, and sells it under their name. An example is
Bouchard Père et Fils
and below is one of their wines: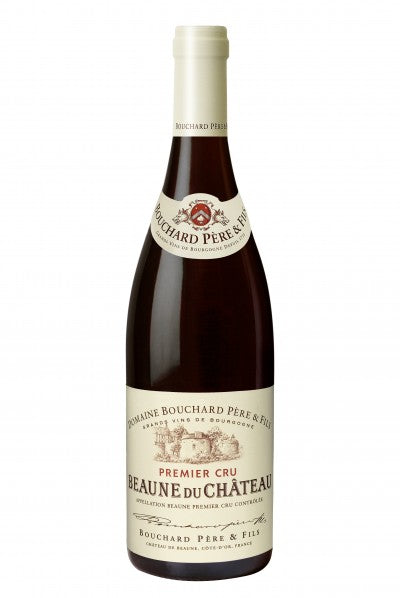 Today, vineyard holdings are constantly shifting and many négotiants are buying smaller vineyards instead of purchasing grapes. On the flip side, growers are continuing to buy grapes so that they can produce more wine under their Domaine name.
Climate, Soils and Weather of Burgundy
Burgundy is a fragmented region. The most northerly region, Chablis, is located approximately 85 miles northwest of the Côte d'Or. The most southerly region, Beaujolais, is 70 miles South of the Mâconnais. Burgundy has a continental climate with cold dry winters and cool summers. Early rainfall and hail can be unpredictable during harvest, therefore, "vintage variation" can be significant—so study up on your vintage charts because knowing the difference between an exceptional vintage and one marked by poor weather and grape-set will help you in blind tastings, and help you make better decisions when purchasing. Soils vary throughout Burgundy, but generally Chardonnay is planted on limestone, calcareous clay or Kimmeridgian limestone (found in Chablis), while Pinot Noir is typically planted on limey marl, and Gamay is best suited to granite subsoils. But beyond the weather and the soil, what is it that makes the wines of Burgundy so unique? What is it about Burgundy's
terroir
that produces the finest examples of Chardonnay and Pinot Noir in the world? There is no English translation for this word. According to the INAO who oversees France's appellation system, there are
four important elements that comprise terroir: the climate, grape variety used, the physical characteristics of the place, and the viticultural practices by man
. The same grapes grown in Burgundy are grown elsewhere in the world. But it is the concept of
terroir
that gives the wine a sense of place—and though the definition of terroir is a concept that has been argued over and debated to every imaginable degree possible, there is one point on which all agree: the style and quality of wines from Burgundy cannot (and have not been) duplicated anywhere else on the planet.
The Appellation d'Origine Protégée (AOP Pyramid) and Labels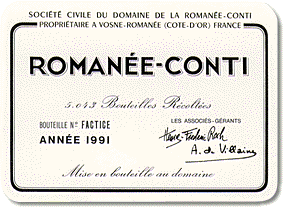 Grand Cru
At the top of the pyramid are Grand Cru wines. There are 33 total Grands Crus with 32 located in the Côte d'Or and one in Chablis. Only two percent of vineyards are classified as "Grand Cru." These wines are in constant demand by collectors and command the highest prices throughout Burgundy.
Premier Cru
The wines will have the vineyard name and "Premier Cru" or "1er Cru" on the label. The level just a step down from Grand Cru. There are 629 vineyards with the Premier Cru classification. Only about 12 percent carry this designation. These wines can be just as expensive as the Grand Cru wines.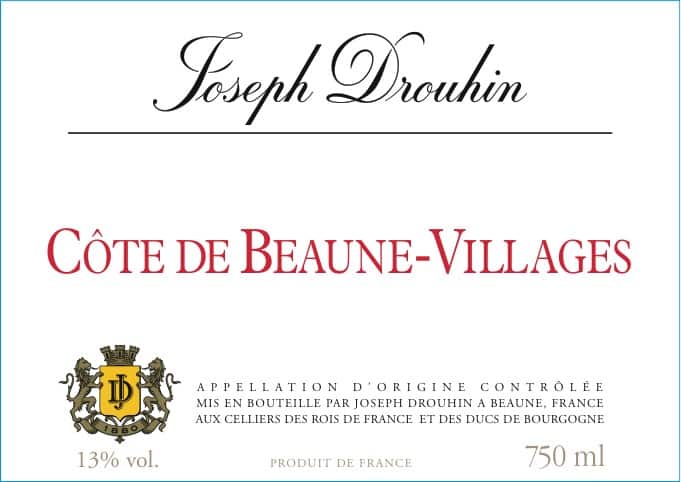 There is a total of 44 village designations and several vineyards are planted within feet of Premier Cru or Grand Cru vineyards. You can find excellent value within the Village appellations.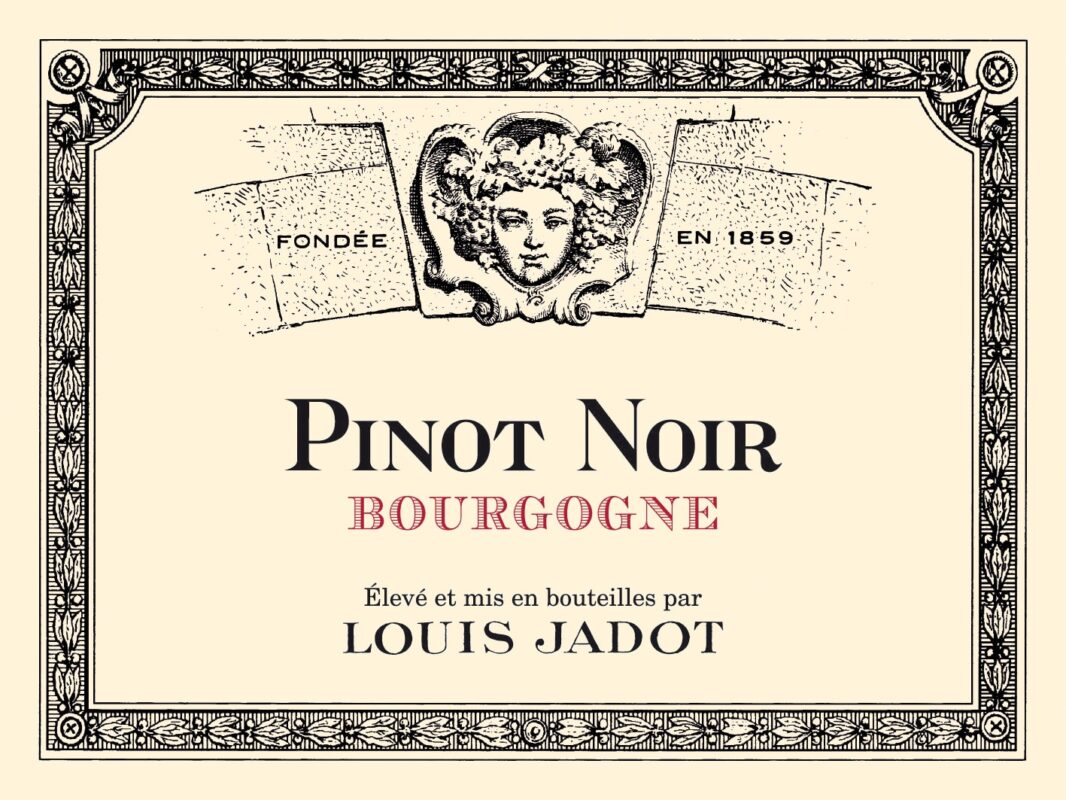 Regional
The lowest level of classification, wines can be produced from any vineyard, village or combination throughout all of Burgundy. These wines are inexpensive and can offer good value, quaffable wines for everyday enjoyment.
Primary Grape Varieties and Flavor Characteristics
The principle grape varieties in Burgundy are Pinot Noir, Chardonnay and Gamay. The best wines are single-varietal bottlings of Pinot Noir and Chardonnay, and though it is rare, sometimes Gamay, the star grape of Beaujolais, is blended with Pinot Noir. Other varieties include Aligote, Pinot Blanc and Sauvignon Blanc. The wines range from dry red, white, and rosé to a sparkling style called "Crémant de Bourgogne."
Pinot Noir (Old World vs. New World)
Common characteristics found in
Old World Pinot Noir:
Red fruit such as red cherry, raspberry, strawberry, cranberry.
Earth, mushroom, savory, and minerality.
Oak adds spice and vanilla.
Typically medium-bodied and dry.
The acid and tannin range from medium minus to medium.
Common characteristics found in
New World Pinot Noir
:
Dark fruit such as blackberry, black cherry.
Ripe red fruit.
Tea, herbs, and some floral notes.
Oak aging adds wood flavors, smoke, and spice.
Typically medium minus to medium plus body.
Acid and tannin range from medium minus to medium plus.
Chardonnay (Old world vs. New World)
Common characteristics found in
Old World Chardonnay:
Melon, truffle, honeydew.
Yellow apple, golden pear, citrus.
Nutty aromas, saline character, butter, cream and earth.
Range from medium to full body and are dry- to bone-dry.
Alcohol can be medium to medium plus.
Acidity is medium plus to high.
Common characteristics found in
New World
Chardonnay:
Tropical fruit such as papaya and mango, pineapple.
Apple, peach, honey, citrus, butter, cream, vanilla.
Baking spices and oak.
Ranges from medium to full body and dry to slightly sweet.
Alcohol can be medium plus to high.
Acidity is medium to medium plus.
Common characteristics of
Chardonnays produced in Chablis:
Green apple, under-ripe pear, citrus.
Lime, saline, seashell.
Acidity is medium-plus to high.
Alcohol is medium to medium-plus.
Wines are bone dry with a noticeable chalky minerality on the palate.
Rebecca Fletcher is a Wine Educator at Raymond Vineyards and the Tasting Coordinator for Karen MacNeil, renowned wine journalist and author of the "Wine Bible." Rebecca is an Air Force Veteran. Her wine credentials include: Certified Sommelier, WSET Advanced in Wines and Spirits and holds the Certified Wine Specialist honor. She is a member of the Guild of Sommeliers, Society of Wine Educators and the Napa Wine Country Chicks. She has interned as an assistant instructor for the Wines of the World course at Napa Valley College. She regularly posts wine tasting notes on the Delectable App.