Five important trends are paving the way for the growth of Rioja wines. Our own Monika Bielka-Vescovi investigates.
By Monika Bielka-Vescovi
Rioja has been associated for decades with red wines of style. But for more than 15 years now, the region has implemented a number of regulations, planting, and allowance strategies that are directly impacting new trends in well-established markets like the UK and US.
We have identified five major trends taking the spotlight:
Approval of resurrected native and international grape varieties—resulting in the growth of white wine sales.

Establishing the phrase "Viñedo Singular"—a designation of a special vineyard to reveal a sense of place. 

Approval of the production and sale of Rioja sparkling wines.

Growth in rosé wine production.

A marked return to the heritage of old vines.
Let's dive into these trends. 
White Wine Revolution
Three important events paved the way for the growth of Rioja's white wines: 1) The discovery of Tempranillo Blanco (a mutation of Tempranillo); 2) The cultivation of Rioja's native grapes that were previously forgotten; 3) The approval of international grape varieties (notably, Sauvignon Blanc and Chardonnay.
There are now nine (9) approved white grape varieties in Rioja versus five (5) red varieties.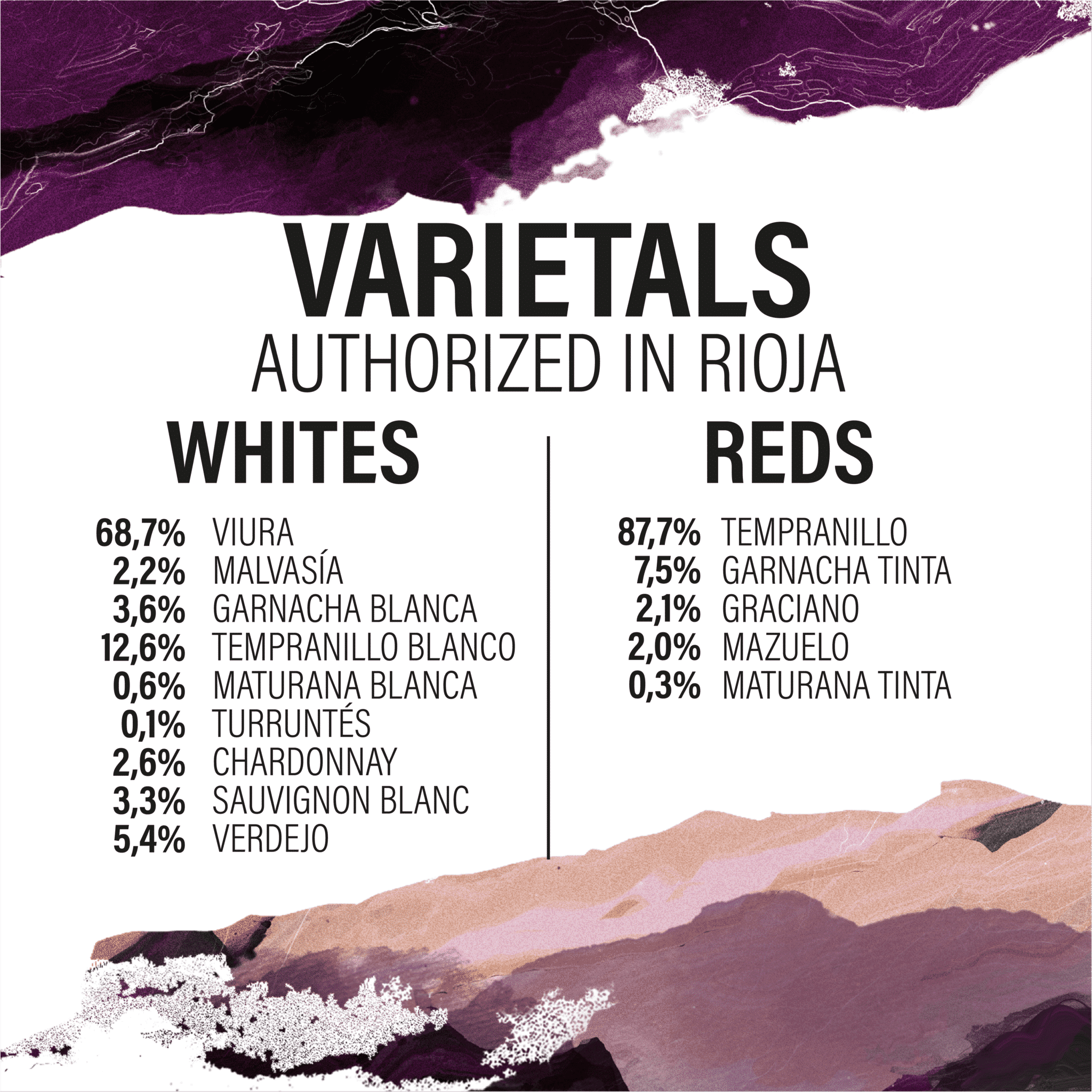 While Red Tempranillo is known to have developed in Rioja from two native varieties, one cluster of white Tempranillo was discovered in a vineyard in 1988—and rocked the establishment. 
Experimental plantings soon revealed unique aromatic qualities which inspired the region to invest in Tempranillo Blanco. The qualities that growers and winemakers noted in Tempranillo Blanco-made wines were notably fresh, fruit-forward in style, with floral and tropical aromas of white flowers and melon with zesty acidity.  The variety, typically unoaked in the aging process, seems to align with consumers who enjoy a similar flavor profile found in Sauvignon Blanc.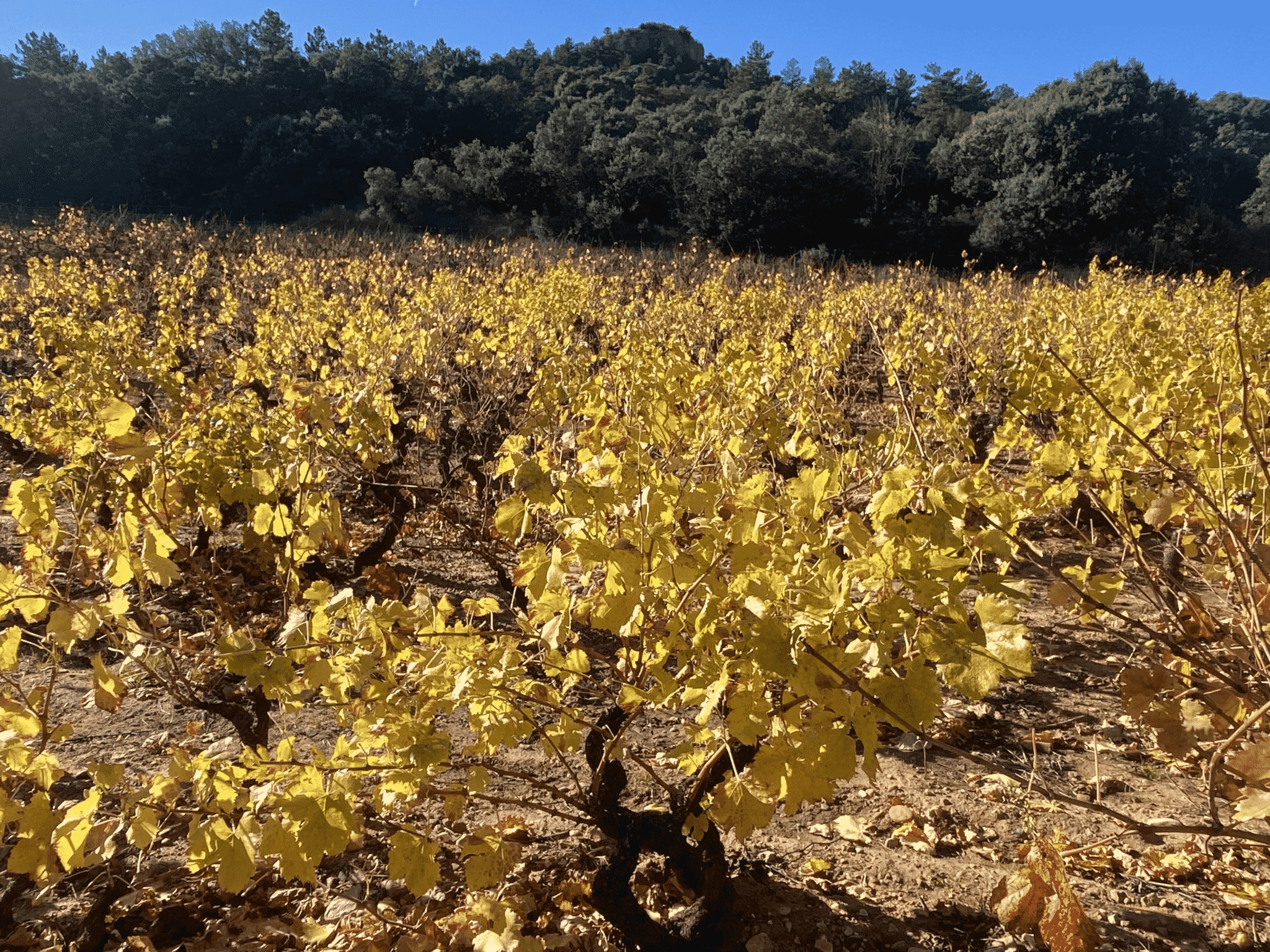 The region is staking a lot on the native Tempranillo Blanco; plantings have increased (to 12% of white vines) while Viura plantings have dropped over the past 10 years. The biggest attribute of this grape variety besides the flavor profile is the name recognition of 'Tempranillo' in international markets. The limited number of acres/hectares planted is still a challenge to Tempranillo Blanco's success as an exported single variety. We have seen it blended with other white varieties to create unique cuvees, and this is likely going to be the path for this native grape. 
Other important native grape varieties such as Maturana Blanca and Turruntés (no relation to Argentinian Torrontes – Turruntes is genetically similar to Albillo Mayor.) are seeing an uptick in plantings. Maturana Blanca produces wines that, typically, are high in acidity, with apple, citrus, and herbal notes, and the ability to age. It makes a great blending partner with Viura and is also known as the oldest Spanish grape variety, mentioned in writings in 1622! For all its merits and heritage, far too little is planted to allow international markets to enjoy wines produced with Maturana Blanca on any large scale. 
According to Wine Business International, Spanish white wine sales pre-covid grew by 20% in value of white wine exported, with DOCa wines representing just 12% of the production but 24% in export value.
This has been dubbed the 'white wine revolution' and inspired producers to plant, produce, and export a higher volume of white wines. Nielsen data further reports that the production of high-quality white wines bearing the higher market price in Rioja has an upward trend and is particularly successful in the UK market despite Brexit.

The 'Viñedo Singular' Designation—A Sense of Place at Last 
Another important trend is the new Viñedo Singular designation, introduced in 2017 as a direct response to many winemakers from Rioja who repeatedly asked for new designations that show a sense of terroir. 
The Viñedo Singular designation is a geographical entity of smaller size than the municipality, located within the protected territory of the Denominacion de Origen Calificada Rioja and identified with a name. It not only highlights the single vineyards and its qualities but also comes with a guarantee of strict rules and regulations posed by the Consejo Regulador. 
The most important regulations are vinification, aging, storage, and bottling within the same winery. The minimum age of vines must be 35 years. As with any new designation, the immediate challenge, however, is the recognition of this new designation by both the domestic and international markets. Additionally, vintners will need to be vigilant in identifying the benefits of the Viñedo Singular designation because of the diversity of price points, which can range from €20 ($21) to over €100 ($100+).
Sparkling Wines – Bursting the Bubble 
Sparkling wines have been made in Rioja for over 100 years, and Cava has been made within Rioja boundaries since 1972, but it was not until 2017 that the Rioja denomination name could officially be placed on the sparkling wine label.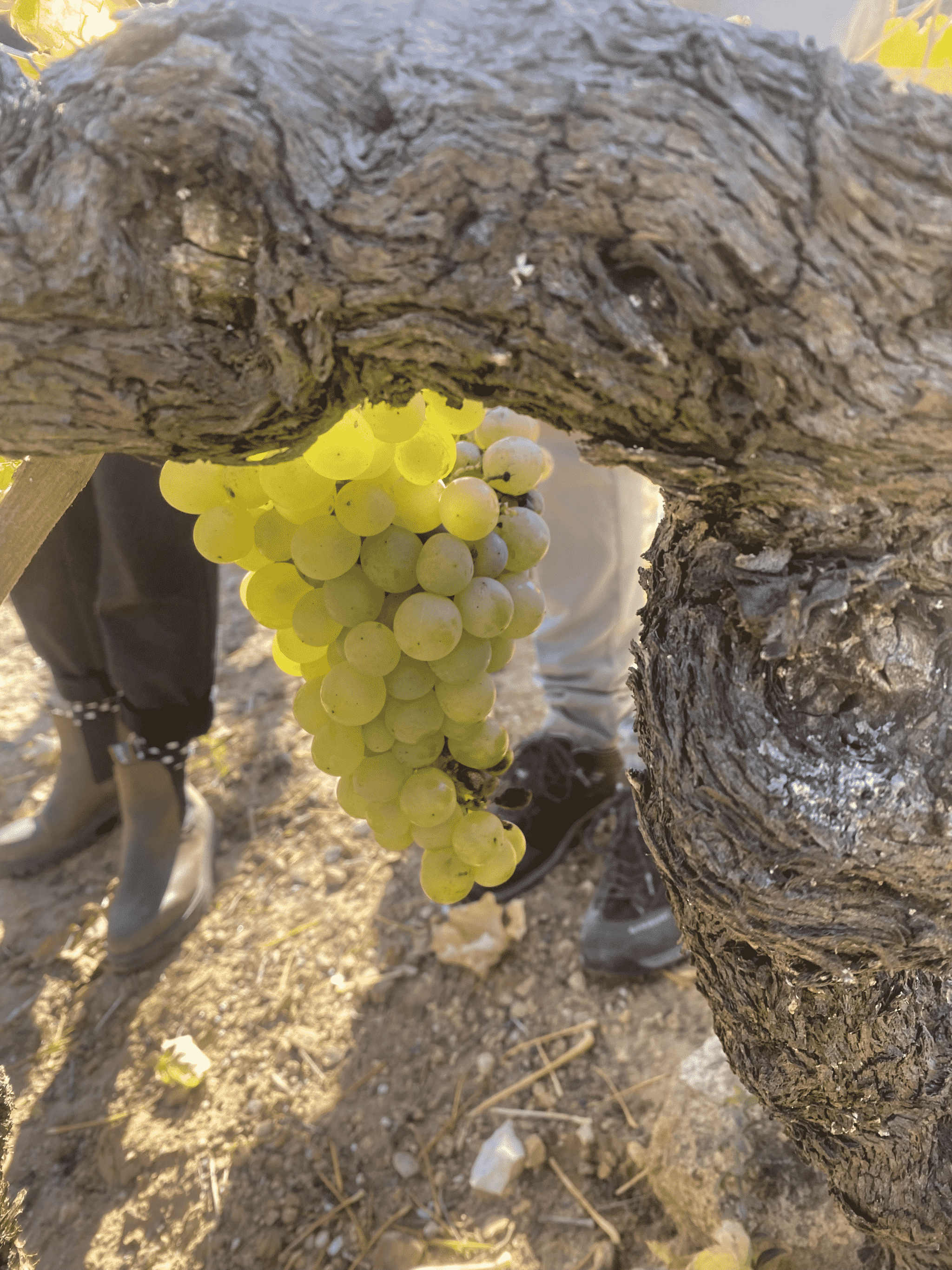 White and rosé sparkling wines are made in the region. Espumoso de Rioja DOCa has to be made in the traditional method and has to be limited in sugar content to Brut, Extra Brut, and Brut Nature. Rosé has to include a minimum of 25% red grapes. The minimum aging for Espumoso de Rioja is 15 months, 24 for Reserva, and 36 for Gran Añada. 
This exciting addition of the sparkling wine category to the Rioja portfolio allows Rioja to grow in sales volume, an important innovation for a wine region that strictly regulates wine production and plantings. 
The approval of white varietal plantings benefits the supply of Espumoso de Rioja bottlings. According to OIV Focus "Global Sparkling Wine Market" 2020 report, France and Spain both encountered 21% of global sparkling wine sales by volume, however, Spain represents only 7% of sales by value. So, there is clearly room for growth. 
Winemaker Angel Urbina one of the first sparkling wine producers making Espumoso de Rioja, says "there is a  great potential in the development of high-quality sparkling wines in the region."
Rosé All Day 
According to a Rosé Wines World Tracking report published in 2021, citing 2019 figures, Spain was the #1 rosé exporting country by volume in the world. 
The report indicates that Spain accounts for 41% of the global share of rosé exports, but only 18% of global export value. With quality rosé sold at higher prices, consumers in countries such as the US are responding less actively to lower-priced rosé wines from Spain.
Rioja's natural choice for rosé winemaking is Garnacha. This thin skin grape variety with its red fruit character of red cherries, cranberries, and raspberries makes it well-suited to the production of rosé. The color varies from pale to deep pink depending on winemaking choices. Traditionally rosé from Spain was made with a much deeper color, however, today's customer preference leans towards a pale style, often achieved by direct pressing with minimal maceration time.
It is exciting to learn that in response to the hesitance for inexpensive Spanish rosé, premium rosé recently came into the spotlight. Some producers, such as Marques de Murietta, which uses Mazuelo fruit from a single vineyard, are making high-quality rosé wines—and that adds an extra layer of complexity for marketers (and in a way, has contributed to a rise in sales). Bodegas Muga winemaker Pablo Orio confirms that "In rosé production significance of grape quality is of utmost importance and trumps a sense of place."
Old Vines – National Treasure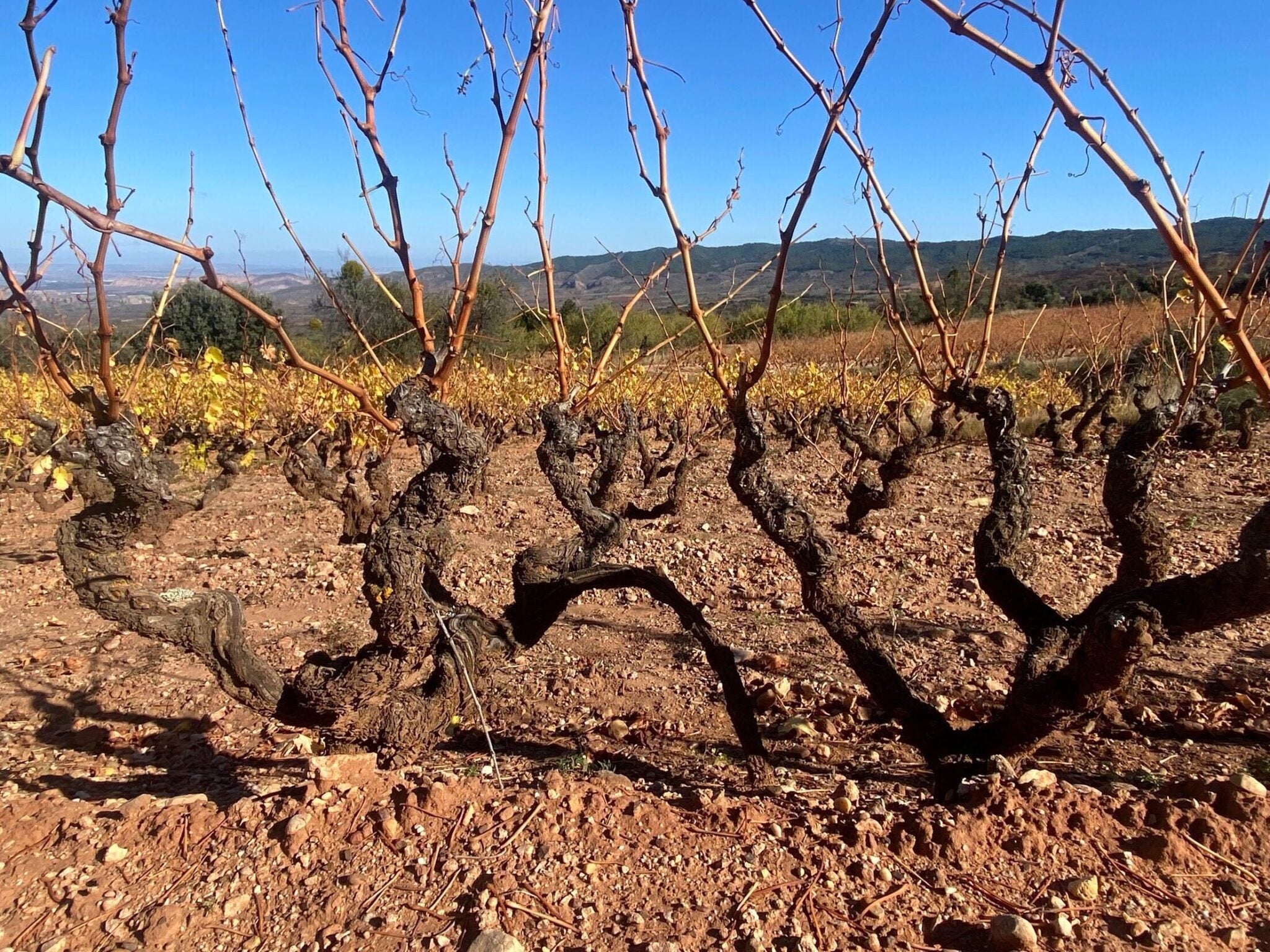 There are few countries in the world that can pride themselves on their ability to make wines from over 120-year-old vines. Garnacha is one of the grape varieties that can produce magnificent quality wines from old vines. In some areas, sandy soils allow for small crops of pre-phylloxera vines to survive, which, in turn, produces concentrated and rich wines with lengthy finishes. Rioja Oriental (previously known as Baja) is a magical place where such vineyards can still be found, as well as the Najerilla River valley in the Rioja Alta sub-region. 
Producer Javier Arizcuren from Arizcuren winery in Quel in Sierra de Yerga is an architect by trade and winemaker by heart. Zrizcuren researches and renovates old vineyards with native grape varieties. His work brings to light the importance of the Rioja heritage vines, and in particular for the Garnacha grape, which naturally thrives in warm climatic conditions. And here's a fun fact: before 1970, Garnacha was the most planted red variety in Rioja (not Tempranillo!) and is, therefore, arguably of more historical significance.
Final Thoughts
The diversity of styles offered in Rioja in recent years brings more interest and excitement to global consumers, making Rioja a very attractive wine region to follow and rediscover. 
Once clear challenges of wine pricing and wine labeling will be resolved we can expect Rioja sales and awareness of new varieties and categories to be very high. The education of distributors and trade salesforce, such as sommeliers and HoReCa employees, on the new laws and new trends, will continue to lead to growth and greater distribution of Rioja wines throughout the US and UK markets. 
Rioja's unique grapes, winemaking, and focus on historical treasures such as old vines, will provide a platform for growth and interest in this magnificent region.
SOURCES
Official educator guide for Oficial Rioja Wine Educators by Rioja Consejo Regulador
Interested in learning more about Rioja? Check out our Rioja hub page, and try taking the Rioja quiz to see how much you know.