By Nikki Goddard
The pilot episode of the new NBC sitcom "Grand Crew"—a buddy comedy about a group of Black friends who adopt a wine bar as their go-to hangout spot—begins with a monologue, delivered by an older Black gentleman in a snappy black suit. "For ages, the Black man has been seen as many things," he begins. "As sketchy; as wild; as arrogant and insensitive. But I'm going to let you in on a little secret about Black men: We have a softer, more sensitive side." After providing a few examples, he concludes, "We got layers. Our multitudes got multitudes."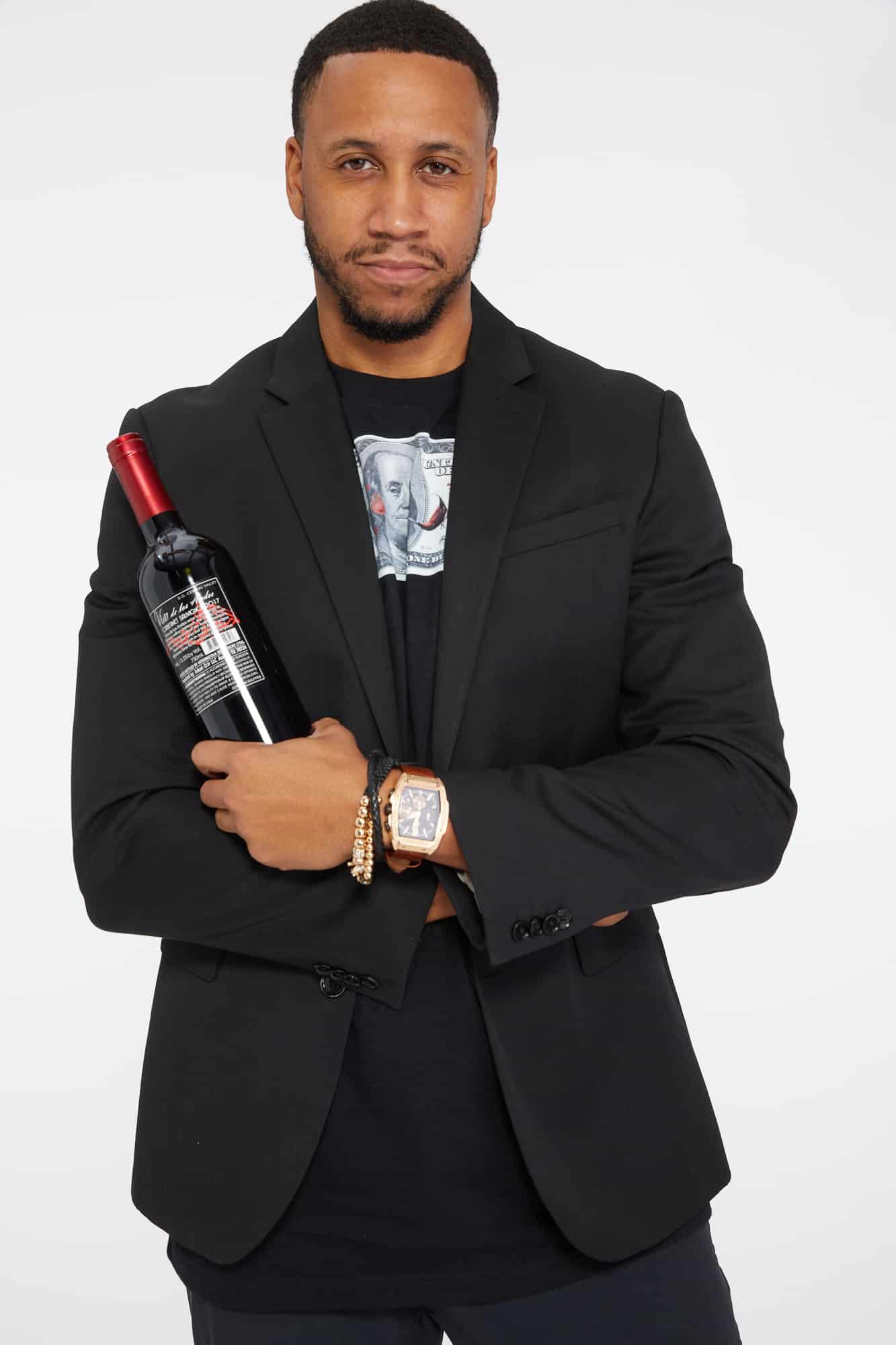 It's a bit disheartening that in 2022 (or in any year, for that matter), this is a concept that needs to be spelled out so plainly (and by a Black man in formal attire, at that). But the reality is that, both within the wine community and society at large, it's a message that needs to be heard. It's no secret that the world of wine has long struggled with diversity and inclusion, in terms of race, gender, sexuality, class, and socioeconomics. Yet only in recent years have these issues been publicly addressed and the wine industry has begun to traverse the long road toward a long-overdue reckoning. 
The producers and writers of "Grand Crew" are doing their part to show the world that race is about as significant to wine appreciation as the legs dripping down the inside of the glass are to wine quality—that is to say, not at all. To get the show's message across accurately and with an eye toward cultural sensitivity, the Grand Crew production team has enlisted the assistance of Black Los Angeles sommelier Devin Reed. 
About ten years ago, Reed found himself working as a shipping manager for a wine company. He had no prior experience with wine, but his interest was quickly piqued when he noticed that some wines—say, among William Fèvre's range of premium Chablis—had nearly identical labels, but the difference of just one vineyard name or the phrase "grand cru" could mean the difference between a $100 bottle and a $500 bottle. 
This observation inspired Reed to pursue a wine education that included courses at UCLA and Certified Specialist of Wine certification, eventually becoming certified as a Level 2 Sommelier. "I just wanted to dive in and learn as much as I could," Reed explains. "I've never wanted to be the least knowledgeable person in the room, so that's kind of what drove me." 
After a stint as the general manager of Wally's—an iconic Beverly Hills wine, spirits, and gourmet food shop—he became the founder and president of 59Wines, a rare wine and spirits concierge service. Today, Reed is keeping busy; he also manages cellars for private clients and assists with wine education for Uninterrupted, the media company founded by LeBron James, on top of his work consulting for "Grand Crew."

Reed's involvement with the show began when an industry friend of his was contacted about the opportunity. She was unable to take it on at the time, but she knew that Reed would be a perfect fit for the job and referred him.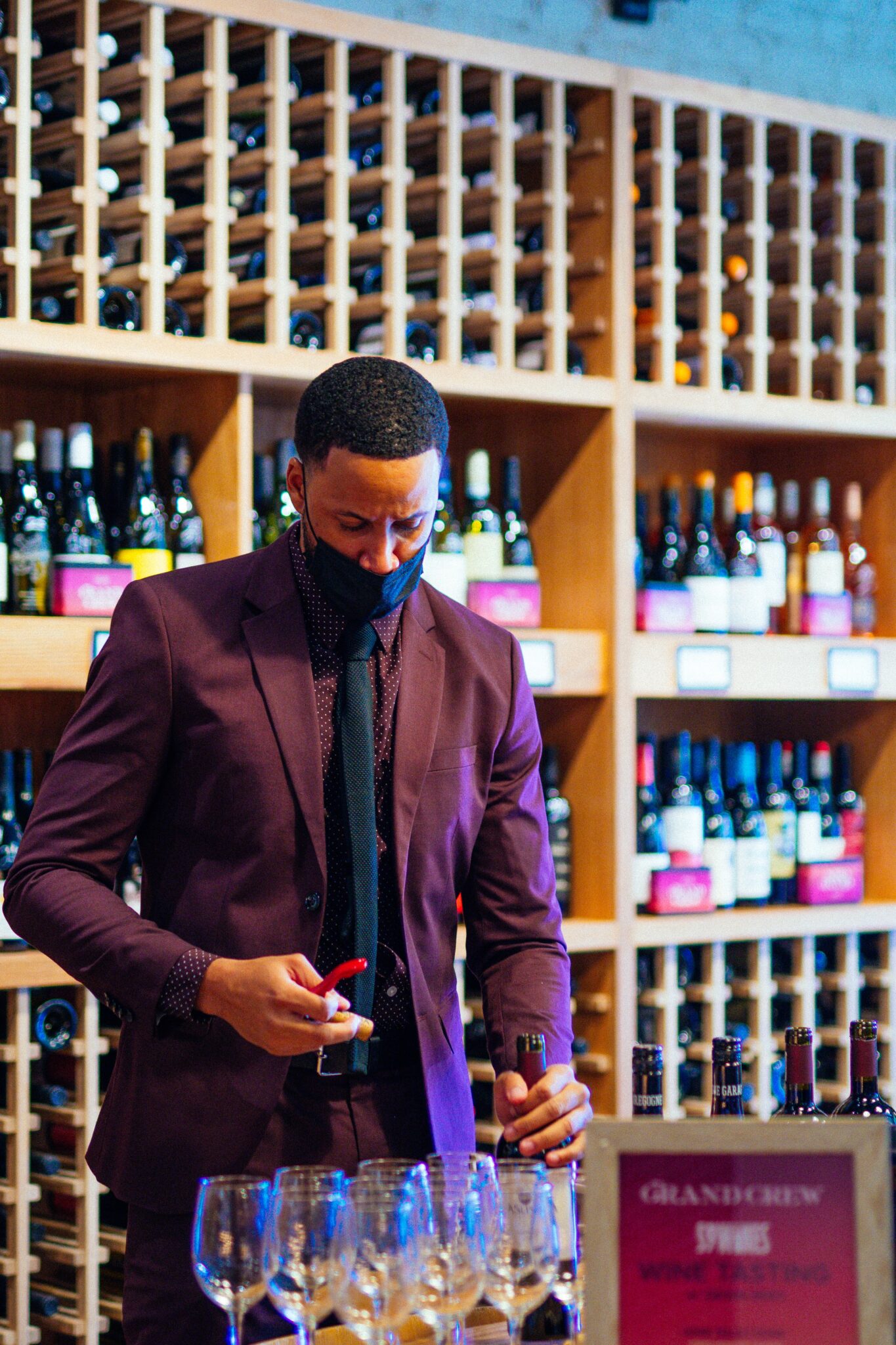 Once he signed onto the project, Reed sat in on pre-production meetings, reviewed scripts, and spent time observing the way wine was displayed on set. The producers are connoisseurs themselves—the show's creator, Phil Augusta Jackson, found inspiration for the series in his own time spent with friends at wine bars—so Reed's role was to serve as a sounding board for the team's ideas, helping to tweak both the language around wine and its visual presentation to make it as accurate and realistic as possible. In one instance, the producers wanted to know if Cabernet Franc would be an appropriate variety for a winery's flagship bottling. "Sure!" Reed explained, "Some of the world's best vineyards, like Château Cheval Blanc, are planted to predominantly Cabernet Franc." 
Through his decade-long career, Reed has experienced and observed significant challenges common to Black wine professionals. As is typically and dismayingly the case with members of minority groups trying to succeed in a culturally homogenous industry, he has felt consistent pressure to perform at a higher level than his peers. 
"No one knows everything about wine, and if they tell you they do, they're lying."
Often finding himself the only Black man in the room in professional settings, Reed explains, "You have to work hard to prove that you belong. . . Nobody ever questioned my work ethic." Despite this unfortunate reality, Reed's hard work has paid off. "Luckily," he says, "I had a lot of good mentors; a lot of people who saw my work and believed in me, no matter what color I was." One of those mentors was Gary Fishman, a now-retired buyer for Wally's, who once told Reed, "No one knows everything about wine, and if they tell you they do, they're lying." This was a huge comfort to Reed as he was finding his bearings in the industry and finding himself overwhelmed by the hundreds of thousands of new wines released each year. 
Reed has also encountered plenty of stereotypes regarding the way the Black community enjoys wine; the most common misconception, he says, is that all Black people prefer sweet wine. But he is beginning to see positive changes, both in the way Black and other minority members are treated within the wine industry and in how Black wine consumers are perceived. Reed notes that the work of friends and fellow Black wine professionals like Master Sommelier Carlton McCoy—the star of CNN's upcoming mini-series, Nomad, who became Napa's first Black CEO when he took the helm at Heitz Cellars—and DLynn Proctor, ​​Somm documentary series alum and director of Napa's Fantesca Estate and Winery, has helped considerably in moving the needle. 
Reed is also happy to see Black wine culture starting to receive better representation in mainstream media. In addition to "Grand Crew" and other shows that highlight black wine enthusiasts, like Kevin Hart's Peacock original series "Hart to Heart," "There are very talented Black wine experts in the industry, as well as a lot of very curious and very thirsty Black wine drinkers that just want to understand what this whole thing is and see if it's something that they'll enjoy," says Reed. "A lot of our cultural icons, like Jay-Z and LeBron and Drake, they're drinking wine like crazy now. So when they talk about it, it gets the listeners engaged and curious." 
When members of minority cultures are integrated into the broader wine community, professionals and consumers alike can only benefit from the richer exchange of ideas that results. "If you don't have diversity, then you don't have any perspective, right?" remarks Reed. He feels that his cultural differences have often been an asset in establishing a connection with the public. "I can only talk about wine from the references that I've had in my life; I didn't grow up eating lamb. . . I didn't eat caviar and escargot." Instead of suggesting food and wine pairings that feel unnatural to him, Reed draws on his own experience, suggesting more familiar and accessible foods like grilled salmon or chicken—which many wine drinkers, regardless of culture or race, can appreciate. 
As the wine industry continues to acknowledge its diversity shortcomings and gather the resources and personnel needed to forge a more inclusive path, Reed hopes to see improvements in the availability of casual wine education programs, designed to help consumers across all cultures broaden their knowledge base and feel more confident in their wine exploration and enjoyment. 
He would also love to see some of his favorite Black-owned wine brands—like Donae Burston's La Fête Rosé, an affable Grenache-based rosé made in Saint Tropez—increase their visibility in the broader market. In the meantime, the rest of us have a lot of work to do in order to make diversity and inclusion the rule—not the exception—at every level of the wine community. 
We will know we are on the right track when a television show about Black wine enthusiasts no longer needs to begin with a disclaimer that attempts to normalize their existence to the rest of the world.
Follow Devin Reed on Instagram at @wineandculturelosangeles for updates on his dynamic career and future projects.