During the first quarter of 2023, one story has thoroughly dominated the wine news cycle: the U.S. wine market is shedding younger consumers. Long focused on attracting the disposable income of Baby Boomers, the wine industry in the USA seems to have missed the mark with subsequent generations, who are eschewing wine for other adult beverages, resulting in a decline in wine consumption growth.
While the impacts of this effect on wine and grocery store shelves have gotten most of the media focus, much less attention has been paid to how changing tides in wine consumers' tastes have impacted the on-premise landscape. When you combine a decline in interest in wine among new generations of beverage drinkers with the already severe impacts of a pandemic lockdown, it seems to amount to a code-red emergency for restaurant beverage directors and sommeliers in the U.S.
To find out how wine pros in the on-premise world are navigating these historically tricky waters, I reached out to two sommeliers with ample on-the-floor experience building wine lists and adjusting to the tastes of thirsty consumers. Here's what those pros had to say about what these generational changes mean for their businesses—and how wine pros can successfully ride the tidal wave of change.
Meet the New U.S. On-Premise Wine Consumer
The new generation of on-premise wine consumers are among the most passionate and knowledgeable to have ever slapped down a credit card to enjoy a bottle of vino, according to Tonya Pitts. Pitts is the Wine Director of San Francisco's venerable One Market and took the Sommelier of the Year title at Wine Enthusiast's 2022 Wine Star Awards.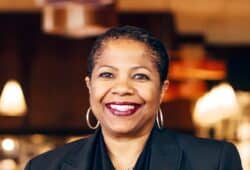 The knowledge level of the average One Market customer is "pretty exciting," Pitts told me, "they want to know. They're willing to try other regions and categories" with little trepidation—and they increasingly hold wine certification titles themselves, achieved out of passion and a love of the grape.
Still, there are limits. While it's true that "people had more time to research and experience new beverages" during the lockdown, Pitts notes that there are in-the-trenches challenges coming out of a global pandemic. "There's the factor of things just not being available" due to shortages, regional issues like wildfires, and logistic hold-ups. And yet, through it all, drinkers "are getting more experimental," she points out. "They're spending more and drinking less. It's quality over quantity."
To help set One Market's wine program up for success under those changing conditions, Pitts accelerated a plan to pare down One Market's wine list from nearly 1,000 labels, the stuff of quantity, that can be contained to "an 11×17 inch sheet." If it's quality they want, it's quality Pitts is giving them in every single bottle. 
Quality and Diversity 
The expanding palates of modern wine consumers in the U.S. means that wine lists need to go beyond the same-old, same-old. Pitts, for example, moved about one-third of One Market's labels to Old World/Import selections, along with a robust stash of older vintages she categorizes as "Deep in the Cellar."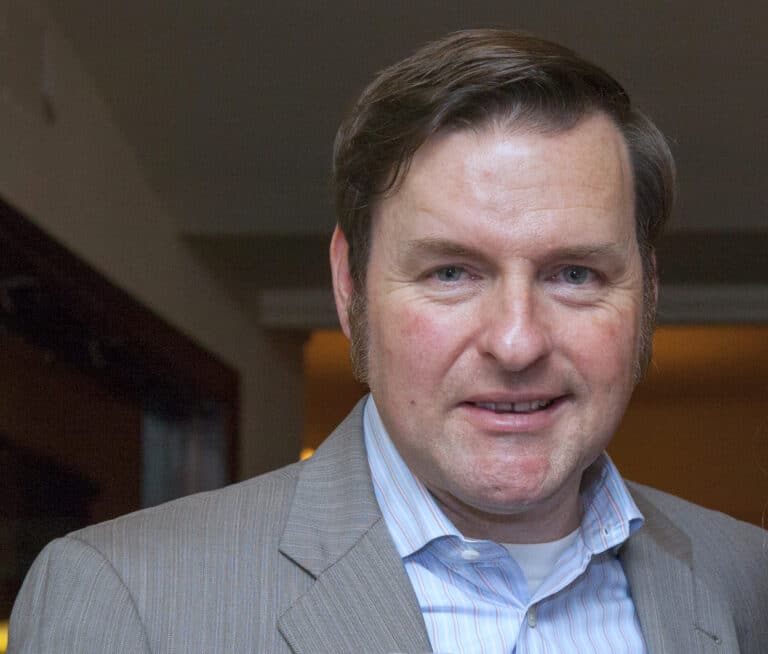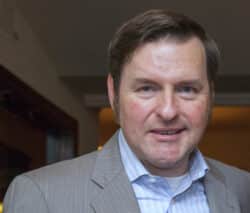 Fellow Sommelier Chris Sawyer (of Sebastopol's Gravenstein Grill, and founder SawyerSomm.com) echoes Pitts' sentiments. "The great thing is that the foodie culture has opened up so much, it's opened up people to try new things [in wine]," he emphasizes. A good by-the-glass program can really help with this, Sawyer explains, "they give you an opportunity to try new things; it's like bringing wine country to people, in a restaurant setting. It's creating ways to get people to treat wine as food."
Having some hot staples helps, as well. Sawyer refers to rosé as "Chateau Cashflow" because of the positive impact the category has had on the wine industry in general lately. However, he is quick to point out that other categories can drive sales while also complementing the menu. "The diversity of white aromatic wines is another big trend," he mentions, "You can smell the freshness in really nice Albariño or Vermentino. It sets the precedent for how the meal is going to be." Pitts agrees, adding that "we don't have enough Sauvignon Blanc, it's very popular. Chardonnay, Pinot Noir, and California Cabernet are all shrinking."
What about Natural Wines, Orange Wines, and Pét-nat bubbles? All are fine to add to a list, according to these experts, but they need to be fresh, versatile, and above all, well-made.
Focus On Your Core
Both Sawyer and Pitts emphasize the importance of sticking to your core competencies as an on-premise destination. "The wine list still very much mirrors the kitchen" at One Market, Pitts told me, and she spends a good deal of effort ensuring that the flavor profiles and typicity of her selections will match up with the restaurant's menu plan for several months into the future.
According to Sawyer, critic scores and wine app reviews aren't much of a factor in setting up the wine list at Gravenstein Grill, because the main draw is "what makes the chef's food stand out from the rest." For Sawyer, having local selections to match local dishes is always a plus and acts as yet another conduit to encourage experimentation for the restaurant's already gastronomically curious guests.
As for what this all means for students of the vine, the implications seem pretty clear. Those looking to break into (or up through the ranks of) the wine industry need to really know their stuff, and keep up with their education and certifications—because the next generation of wine consumers is already doing the same, and are increasingly card-carrying certified wine experts with high-quality wine information available at their fingertips.