by Alicia Cypress
I was recently at a new restaurant with some friends and we were talking to one of the owners about their eclectic wine list. He was telling us story after story about the three wines we were trying to decide between — details about the producer and how the wine was made, plus flavor characteristics and a bit about the regions they were from, when my friend interrupted, blurting out: "How do you know all this?"
That's a question I've had friends ask me, too – and I'm not nearly as experienced. It's easy for professionals to point to formal classes or work experience, but when you're first becoming interested in wine, knowing the nitty gritty details can seem quite overwhelming. Combine that with the subjective nature of taste, the nuances of science influencing every aspect of winemaking, and conflicting information from experts (because, yes, I've had two winemakers tell me completely opposite theories before), and it's not difficult to understand why wine becomes a tricky subject to master.
But as I quickly discovered in my own learning, there are a few simple strategies to help you get started — whether it's to supplement formal classes like those taught at the Napa Valley Wine Academy, or just to increase your knowledge enough to know what to order at a restaurant. It all comes down to gaining confidence in what you taste and what you know. That will only lead to more questions, possibly some mistakes (the best way to learn) and fascinating discussions that will encourage you to learn more.
Discovering New Wines
The more you taste, the more you learn – it's as simple as that. But knowing what to taste or finding interesting wines can be a challenge. Fortunately, there are a few ways to jump in with little consequence:
Seek out wine tastings hosted by your local wine shop or tasting events hosted by a local wine bar. Take your time and don't just go in and quickly make your way through the offerings.
Spend time paying attention to what you taste; even consider taking notes about what you like or what you don't like, or what makes each particular wine distinct from one another.
Most importantly, take the opportunity to ask lots of questions about the wine, and seek advice (often the distributor or maybe one of the managers of the store will be happy to talk it through).
Let someone else choose the wine for you and join a wine club. There are simple clubs hosted by local wine bars or shops (Screwtop in Arlington, VA, and Bay Grape in Oakland, CA are just two that I've seen up close – each hosting pickup parties so you can get to know fellow wine lovers in the process). There's also a slew of online wine clubs, often led by famous sommeliers who will send you their expert choices (Bloomberg's Elin McCoy has a good round-up of some of these clubs).
Compare What You Taste With Others
There's a reason why tasting groups are helpful when studying wine. Being forced to articulate flavors, structure and other aspects of a wine not only helps you pay closer attention, but others in the group can help validate unexpected sensations or put into words a flavor that may be new to your palate. But if a tasting group isn't easy to find, or if you prefer to taste wine on your own, here are some good methods to still have a similar experience:
Compare what you taste against the winemaker's notes. Sometimes, descriptions of the wines can be found on the back of the bottle, but often it's on the winery's website.
Look for tasting notes from fellow wine drinkers: Sites like Cellartracker.com – besides letting you keep track of your wines – allow you to search community reviews of individual wines, as well. Also mobile apps, such as Delectable and Vivino, aggregate users' notes and ratings of each wine. These kinds of reviews are never going to be scientifically precise, but they can make for some interesting comparisons, helping to validate flavors you've noticed, or helping identify parts of the wine's structure that you're not sure how to communicate.
Professional wine reviewers such as Robert Parker, Jancis Robinson or James Suckling also provide good insight into a particular wine, as well as mainstream publications like Wine Spectator. But remember their palates are just as subjective.
Read, Read and Keep Reading
The first thing I did when I initially became interested in wine was to turn to social media. Searching for posts that were simply tagged #wine helped me find many prolific conversations taking place online. By diving deeper into what accounts those users were following (and who followed them) I was able to build a basic list of people who were constantly bubbling up interesting news and trend items. Spending just a little bit of time each day catching up with these social networks and conducting a simple Google News search of wine-related stories helped me quickly get up to speed on what's happening in the industry.
A few must reads for those just getting into wine:
Terroirist.com – While the blog includes winemaker interviews, wine and book reviews from a handful of writers – it's best at aggregating daily news coverage from mainstream and industry publications, as well as respected blogs. It's a great way to be exposed to sources that may not already be on your radar.
Wine-Searcher.com – More than just a utility to find where a specific bottle of wine is sold, its price history and critic reviews, this site provides great reference material from defining grape varieties and profiling specific regions to news and commentary from writers around the world.
Also, pieces in Bon Appétit by Marissa Ross, are great for beginners. Her consumer-friendly articles debunk myths, keep up with trends and showcase interesting wines. Her tell-it-like-it-is style is like having a no-nonsense friend at your side, who wants you to enjoy what you're learning about.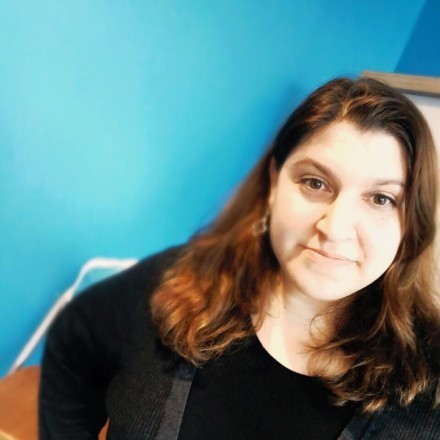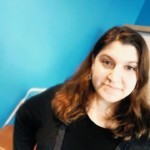 Alicia Cypress fell down a wine barrel several years ago and doesn't want to come out. By day she's the digital editor for the award-winning Investigations team at National Public Radio, but her nights and weekends are spent experimenting with her blog: itswinebyme.com and learning all she can about wine. She received the WSET-2 award (with distinction) and hopes to continue her studies. Talk about wine with her on Twitter: @itswinebyme or Instagram: @alicyp