By

Monika Bielka-Vescovi
Wine is a drink that brings people together, and women have always known how to create connections. Historically women were gatherers. They have gathered food and shared it with their communities. Throughout history, the role of women in society has changed, and women were not always able to express their leadership or entrepreneurial skills until more recent decades. 
I asked the leaders and members of three women-led organizations—Women for WineSense, Kobiety i Wino, and Women of the Vine & Spirits—this question: Why do women gather? And present their answers in the essay below. 
HISTORY
In many countries, namely France due to the Napoleonic Code, women could not own land or run the vineyard unless they became a widow. Many a widow's tragedies have changed the face of some of the most famous wine regions such as Champagne. 
Famous widows are known not only for improving winemaking techniques and the introduction of new styles of wine—Barbe-Nicole Ponsardin Clicquot (Veuve Clicquot) is known for inventing the riddling table (pupitre in French), and Louise Pommery created the world's first Brut Champagne—but they also played a major role in what we refer to as modernity wine marketing—all of which took place during social gatherings in these times. 
They were also supported by other women. Queen Victoria was known as a buyer of Champagne at both the Clicquot and Pommery houses. 
Winds of change began to blow only in the last century.  It was in the 1960's that the first woman attended a university to become a winemaker. In 1965, the first female enology student at University of California at Davis was Mary Ann Graf while Australia's Roseworthy Agricultural College, now part of the University of Adelaide, admitted its first female student, Pam Dunsford, in 1972. 
In Europe, Heidi Schröck, a famous Austrian winemaker recognized for resurrecting traditional Ruster Ausbruch wines (sweet wines similar in style to that of Tokaj) was one of the first women to become a Master of Viticulture and Winemaking at Weinbauschule Eisenstadt and Landwirtschaftskammer in Burgenland. 
Women started to manage wineries and vineyards. Although it was still less common it was not impossible anymore. "Professional women started to gather and share ideas, experiences, and marketing," says Heidi Schröck, founder of "11 Women & Their Wines" established in Austria in 2001. 
Women are seeking a sense of connection and community to create and inspire.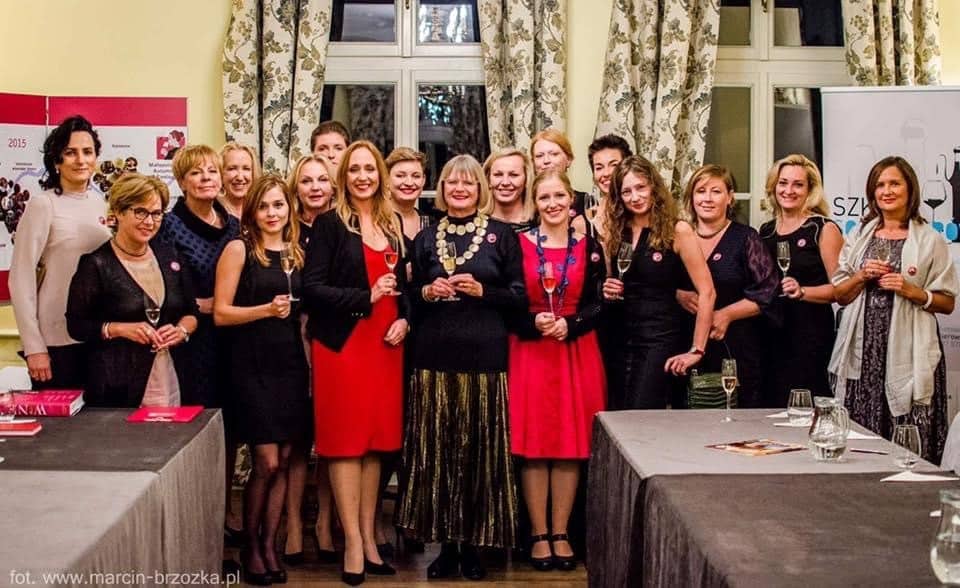 It was not until 1990 when the US saw the formation of one of the first organizations that united women in wine: Women for WineSense (WWS). As Michaela Rodeno retired CEO of St. Supery, a former board director of Silicon Valley Bank and Bank of Marin, CEO, vintner, advisor, and founder of WWS said: "this organization was created to support the wine legislation movement in the US."  
WWS was created to provide a balanced perspective amid burgeoning neo-prohibitionist movements that supported moderate wine consumption, its benefits in a healthy lifestyle, and balanced information about warning labels on wine. Thanks to that movement, professional women in Napa have started to gather and share their know-how. 
The Napa/Sonoma chapter of WWS was established in 1991. Over the last 30 years, WWS members included some of the most famous winemakers in the USA including Cathy Corison, Elizabeth Vianna, Carol Shelton, and many more. 
When asked why women gather, Julie Lumgair Chair of the WWS Napa / Sonoma Winemaking & Viticulture Roundtable since 2013 said: "Personally, I feel women gather for a sense of meaningful connection and community. A connected community benefits both the individuals in it and the collective whole. Within the larger and inspired group of WWS members nationally that inspire us, our wine country Roundtable's mission is to cultivate a unique professional winemaking and viticulture group filled with talent and invaluable camaraderie, focused upon the C-suite professional skills, insights, and other valued connections we need but aren't always easy to get in a daily work environment.  
"This expanding Roundtable community of over 100 winemakers and viticulture professionals has fostered deep friendships, personal and professional growth, numerous business insights and connections and so much more. Challenging situations for our industry such as the string of global natural disasters and the pandemic only amplified these meaningful connections and fostered valuable support and information exchanges. Those candid conversations expanded our in-person and online private forum conversations well beyond California to three continents of world-class wine regions. The empowerment and deep knowledge of this community are inspiring."
Women are seeking education and companionship to achieve their goals. 
In 2013 on another side of the globe in Poland, 17 women started the Kobiety i Wino association (KiW). The purpose was to promote wine education amongst the Polish population as well as to support the professional development of women in the wine business. The gatherings of professional women in wine in Poland brought much discussion among the wine trade as member numbers in the KiW ballooned to almost 100 in 2017, while a Facebook group today boasts well over 500. 
Additionally, events and conferences organized by the KiW's Women and Wine Association have become the gold standard of education and quality. The Association is supported by Jancis Robinson MW who became an honorary member in 2017. "While there I met members of the association of Polish women in wine, Kobiety i Wino, and have never come across a more active group of wine professionals," Robinson told the Financial Times in a 2017 article titled "Poland's Progress," which was later posted to jancisrobinson.com.  
The Association, which is extremely innovative, organized the first-ever conference on the "Future of Polish Winemaking." Speakers included Romana Echensperger MW who educated winemakers on cool-climate sparkling winemaking, followed by a comparative wine tasting of Polish sparkling wines. "Nine years from establishing [the] Association in Poland there is a visible change in the number of female professionals in [the Polish wine industry," says current President Renata Targosz. 
Women are seeking and offering diversity and inclusion.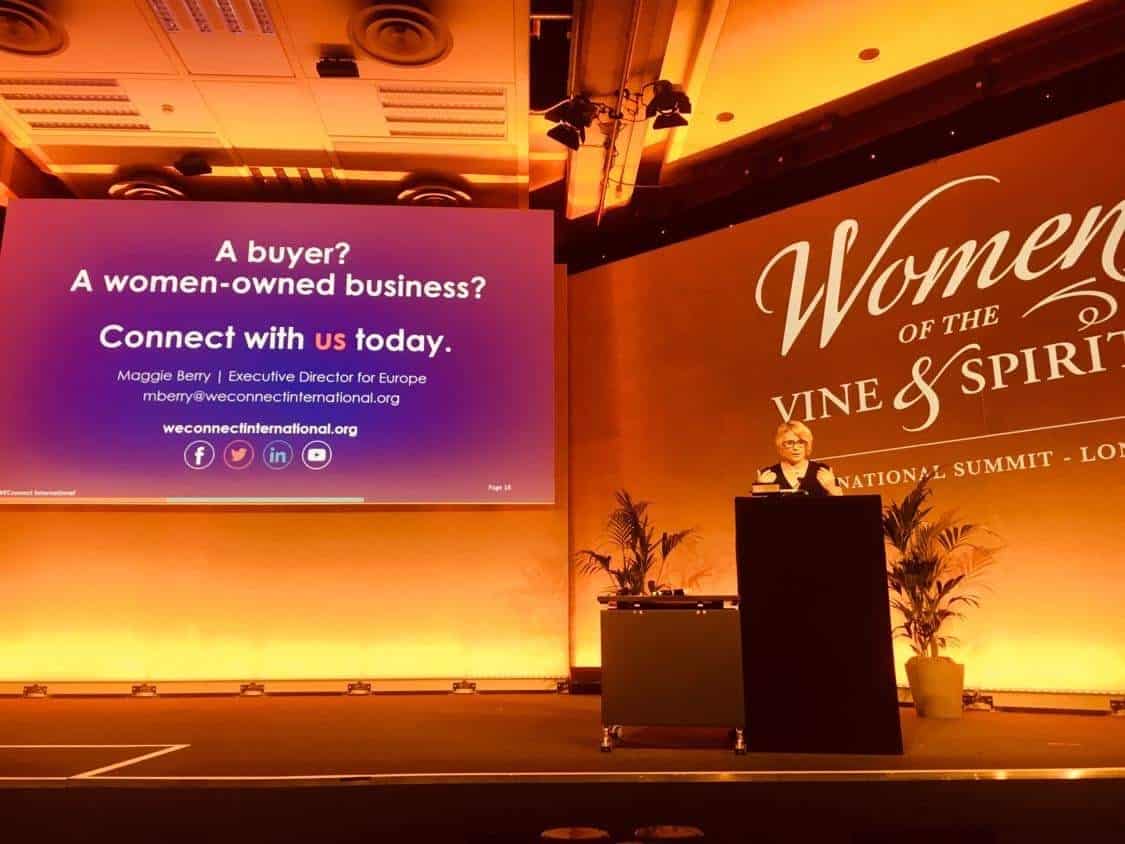 In 2015, the US-based Women of the Vine & Spirits (WOTVS)was established. Its aim is to empower and equip women worldwide to advance their careers in the alcohol beverage industry, fostering gender diversity and talent development across the industry. 
When asked by women gather, Deborah Brenner, Founder & CEO of WOTVS, had this to say: "I am a total advocate for creating uplifting communities and safe spaces for connection, collaboration, and learning. In order to cultivate change and achieve true equity in the workplace, women need communities to learn from their shared experiences, empower one another, and champion allyship. At Women of the Vine & Spirits, men and women alike gather to push forward hard conversations on diversity, equity & inclusion (DE&I), business development & innovation (BD&I), how to best support one another, and to listen and learn. Using the strengths of our community is key for creating long-lasting change."
While women are seeking professional development, they also need a meaningful connection with each other, which takes women toward a more traditional role focusing on care. 
Gatherings of professional women create a comfortable professional space where women can express their opinions, exchange knowledge, and grow. Women also often find in those gatherings friendship, strength, creativity, and inspiration that leads to both personal developments and is uplifting for the whole community. 
Cheers to Women Worldwide during Women's History Month!