by Alicia Cypress
It's inevitable. When you start thinking about how a clone influences the style of a wine, it becomes a chicken or the egg kind of thing (is it the clone or the terroir that comes first, or which is more important?). And if you're not too careful, you might find yourself going down a rabbit hole. Winston Churchill put it best: it's like a "riddle, wrapped in a mystery, inside an enigma."
And yet, that's why most of us love studying wine, right? Because the more you learn, the deeper this subject becomes. And that's what happened when I started researching whether as a wine drinker, I should care about clones. After all, more and more wineries were beginning to highlight which clones their grapes came from. Some even began listing them on their back labels or in some cases, naming their wines after them.
But talking clones, means we're talking about science and advancing DNA technology, so how mysterious could a clone's influence be?
WINE GRAPE CLONES AT A GLANCE
Let's start with a simple understanding of wine grape clones. As much fun as it would be to talk about a burst of smoke flying from a petri dish inside a lab, it's not so flashy. Stop thinking about Dolly the sheep, or how we could help write Orphan Black's next storyline. In its most simple definition, a clone is a cutting from a grapevine that's then propagated and cultivated. So each variety— Pinot Noir, Cabernet Sauvignon, Chardonnay, etc.,—can have innumerable clones from all over the world.
Whether it's an effort to ensure consistency or to explore a mutation that may have created a more desirable vine, vineyard managers and winemakers seek out particular clones so they can control everything from taste, to their yields, to disease-resistant vines that will ensure a healthy and fertile vineyard. But this is wine we're talking about, so the romanticized value of knowing you're planting the same vines that originated in the most storied vineyards is certainly not lost.
Clone selections determine important details such as the size of the leaves, clusters and berries. For example: How many clusters do the vines produce? How spread apart are the clusters? How big are the berries? Are the berries loosely clustered together or are they tightly packed? How high or low will the vine grow? How long will it take for the grapes to ripen? Can they tolerate drought?
How these specific vines react to the specific soils, climates and the natural environmental factors that make up a vineyard's terroir ultimately decides whether the vines thrive. Thomas Jefferson taught us this lesson centuries ago after bringing home vine cuttings from Europe and planting them at his Monticello estate in Virginia. Those attempts to make wine notoriously failed.
THE CLONE VS. THE TERROIR
So after hearing so much from wineries about the importance of terroir and their wines expressing a sense of place, why am I seeing more and more clone names listed on labels, and described in a winery's marketing materials? Are the clones more influential now than the terroir?
"Vines in balance make better wine," Steve Urberg, winemaker at Gloria Ferrer Caves & Vineyards in Sonoma's Carneros region, said at a recent tasting specifically focused on what they learned from clone selection studies in collaboration with U.C. Davis. The outcome helped the Gloria Ferrer winemaking team determine which clones—planted in which soils—would be best for their sparkling and still wine programs.
The tasting included five bottles of still Pinot Noirs, each made from the fruit of a single clone. It was a mix of California and international clones: Wadenswil UCD 2A, Wente, Colmar 538, Pommard UC4 and Dijon115.
On one end of the spectrum, the Wadensweil—a clone that originated in Switzerland—showed bright strawberry fruit. On the other was the Dijon clone—from Burgundy, France—which was more tannic with deeper black fruit and spice. The trick—or rather, the art—of the winemaker is to create a well-balanced blend. And that's exactly how Urberg creates the winery's Carneros Estate Pinot Noir.
This is where it starts to become obvious that choosing the right clones for your vineyard isn't always about science. It's the subjective preferences of how the wines should taste or age: Is more acid or tannin needed? Should there be more depth of a particular fruit flavor or character?
"Better is a very value-laden term because everyone has their own wine styles," Jim Wolpert, extension viticulturist emeritus at U.C. Davis explained to me when I asked him about how someone might choose the best clones. Wolpert is also a co-author of the Gloria Ferrer clone studies. "We used to say, 'This is the best clone.' You can't do that. It just doesn't work."
When Wolpert started at the university approximately 30 years ago, he said there were only about a dozen Pinot Noir clones, and six or seven clones each of Chardonnay and Cabernet vines in the university's program. But now, if you scroll through the National Grape Registry—a project of the U.C. Davis's Foundation Plant Services (FPS)—there are hundreds upon hundreds of clones attached to more than 1,000 grape varieties.
FPS contains heritage clones discovered from vines around California, but also from clone programs around the world, such as the l'Etablissement National Technique pour l'Amélioration de la Viticulture in France (the ENTAV-INRA clones—which are trademarked—are cataloged in English here). Selections also come from the Vivai Cooperativi Rausedo in Italy and Germany's Geisenheim Research Institute (now Hochschule Geisenheim University).
This boom in clones now found in California—which also contributes to why wine drinkers are becoming more aware—is the outcome of what Wolpert called a "maturation of the industry."
Advancing DNA technology is a big part of that, but after the Phylloxera epidemic in the late 1980s and early 1990s destroyed many Napa Valley vines, the need to find disease-resistant vines was imperative. As winemaking flourished over the years, more wineries also wanted to put their individual stamps on their wines. That naturally spills into its stories and marketing materials.
"It shows you're sweating the details," Wolpert said.
He's right. The extra level of detail feeds into a wine enthusiast's yearn to know all they can about how a particular wine came to be or to explain a quality factor that is unique to a specific wine. But distinguishing which clone on which terroir makes the best wine, or if a particular flavor profile is more influenced by terroir or the clone, may be impossible ever to agree upon because so much of what we taste is a subjective reality.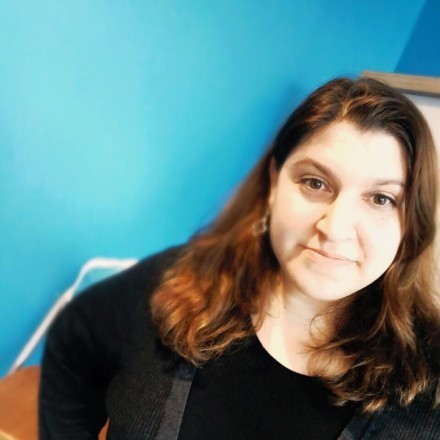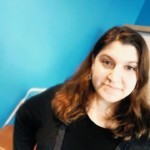 Alicia Cypress fell down a wine barrel several years ago and doesn't want to come out. By day she's the digital editor for the award-winning Investigations team at National Public Radio, but her nights and weekends are spent experimenting with her blog: itswinebyme.com and learning all she can about wine. She received the WSET-2 award (with distinction) and hopes to continue her studies. Talk about wine with her on Twitter: @itswinebyme or Instagram: @alicyp