From the editor: Stephen Sherrill comes to us from the "great wine regions" of Tennessee—as he likes to announce to most visitors at the Academy. Stephen will be interning with the Academy through October. We asked him to chronicle a short series detailing his experience taking the French Wine Scholar program, and below is his first post in this series. We're also sending Stephen to wineries in Napa, Sonoma and Alexander Valley, so be sure to check back in from week to week to read about his wine country journeying. – Jonathan Cristaldi, editor-in-chief, napavalleywineacademy.com
---
What It's Like to be a French Wine Scholar (Part One)
by Stephen Sherrill, C.S.W., A.W.S.
---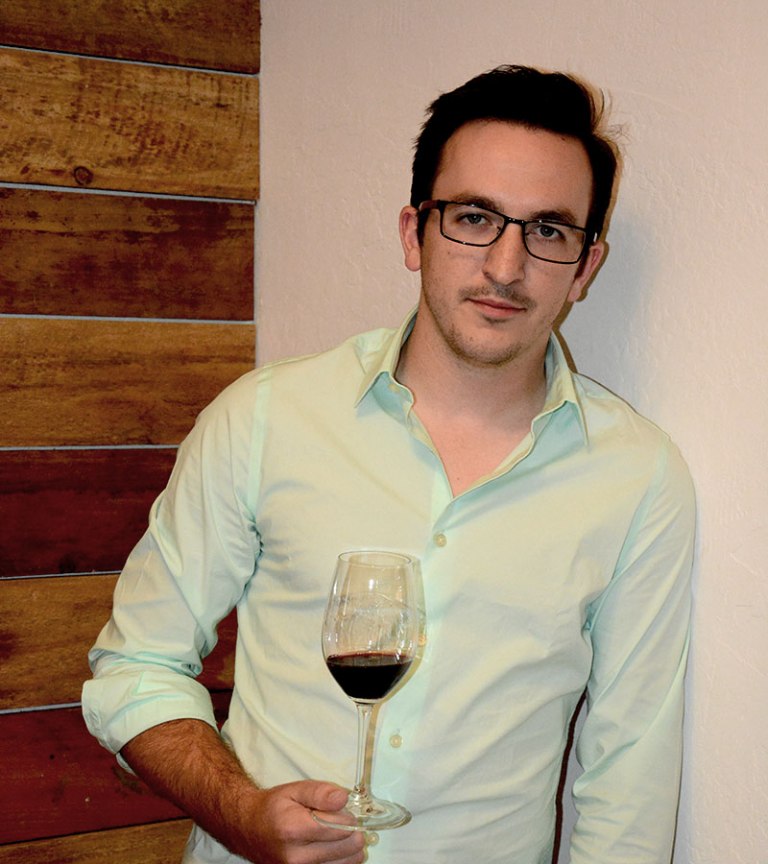 What is it about French wine that makes me feel like an educational journey into the country's vinous history is like going on some pilgrimage to Mecca? After just a couple weeks of taking the French Wine Society's program, I feel as though I'm finding my wine roots, digging deep into the culture of wine, while discovering things about France that, while rich with tradition and history, are new and exciting to me. I'm not a French Wine Scholar yet, but I'm getting a taste of what's it's like to become one.
French winemakers and producers have undoubtedly set the standards for how wine is produced, valued, and purchased around the world. Learning about the creation of the AOC system (implemented in 1935 by The National Institute of Appellations of Origin), it's becoming clear to me just how much the French have done for the wine industry. By defining quality, while cementing their passion for historical significance and tradition, France has set the example, and other countries have followed.
The French Wine Society's French Wine Scholar program is ideal for wine professionals and enthusiasts alike. For those industry pros working in restaurants, wine bars, retail shops, to importer and distributor sales positions, educators and enthusiastic collectors, this program provides a solid foundation to speak authoritatively about wines from France. As an educator, writer, and all around "wine geek," this course has offered me a better foundation and a more in depth look at the place that I fondly refer to as, the "Garden of Eden" for wine.
My F.W.S. journey began a couple weeks ago with the Northwest region of Alsace, which tucked away by the Vosges mountain range is marked by a cool continental climate, ideal for growing extraordinary examples of pinot gris and gewürztraminer. As a region that seems to me to be so often overlooked, I was also surprised to learn about Alsace's war-torn past and shifting borders between France and Germany. Heavily influenced by German culture (and viticulture), Alsace is home to the only plantings of Riesling in France—one of my favorite grape varieties. One of the most interesting and surprising wines I tasted in class was a 2007 Grand Cru Riesling. The wine's longevity is owed to its high acid content, and eight years on in the bottle, I was delighted by notes of honeycomb, orchard fruits and that unmistakable petrol character.
Next, we eagerly delved into Champagne. While sparkling wine is produced all over the country of France (under the name of crémant), the bubbly from Champagne possesses distinct character, unlike any found throughout France because of it northerly latitude and deposits of chalk and limestone. I was surprised to learn that Champagne was not always known for its bubbles, but instead was known for still pinot noir wines. It wasn't until the 17th century that méthode champenoise (the process of capturing the bubbles, aging the wine on spent yeast cells, or lees, and disgorging the sediment by way of freezing it in the neck of the bottle) was pioneered and commercialized, beginning an era of fascination with those tiny bubbles. While several bottles were tasted in class, one standout was a bottle of Gaston Chiquet NV Blanc de Blancs made from 100% chardonnay. This wine was textured by a delicate mousse with notes of citrus, white flower, chalk, and a finish of light coffee beans—a sparkling example that only the region of Champagne can offer due to its signature terroir.
Traveling south to Burgundy, I knew this region would be challenging, but I had no idea just how much of a challenge it would present until I was elbow deep in the sub-regions of the rolling hills of this beautiful place. Burgundy's complexity in its viticultural divisions is just as nuanced, it seems to me, as its beautifully expressive examples of pinot noir and chardonnay. In learning about the Napoleonic Code, which requires landowners to divide their holdings amongst their sons, it was fascinating to learn that some owners have been left owning only a miniscule number of vines in a vineyard, and that this practice of dividing plots paved the way for négotiants (those that buy grapes from several different owners to make their products). Another major factor in Burgundy's success and fascination is its diversity in terroir (the impact a location and climate has on the quality of grapes grown there). While many countries and regions base the quality of wines on the producer, I was completely sucked into the lecture when I learned that Burgundy ranks its wines not by who is making them, but instead on which plot of land the grapes were grown. A favorite among the wines tasted was a Gevrey-Chambertin Petite Chapelle Premiere Cru. With complex notes of cherry, berry fruits, strawberry, and an unyielding depth of earthy qualities.
While I'm not even halfway through the F.W.S. course, I have already found a wealth of information and even a few regions that I could easily fall in love with that I knew little about before. Next up, we explore Beaujolais, the Jura, and Savoie, and I'm excited as ever to get there.
Santé
---
ABOUT THE AUTHOR
Stephen Sherrill, C.S.W., A.W.S. began his wine endeavors in the humble state of Tennessee as an all around "cellar rat" and wine educator, combining his love of people, food, wine and art. With an exciting genesis of scrubbing tanks and cleaning the crush pad, Stephen quickly began building upon his wine knowledge, seeking out courses and certifications through the Court of Master Sommeliers as well as the Society of Wine Educators, the world renowned Wine and Spirits Education Trust based in London, England and the Napa Valley Wine Academy, where Stephen earned the post nominal Certified Specialist of Wine as well as passing the American Wine Studies™ course with distinction. He hopes to one day be a full time educator, writer, and consultant for any and all things vino.