From the editor: American Wine Studies certificate holder, and native Tennessean, Stephen Sherrill spent the summer with us, but has returned to Tennessee and is working in a wine shop. We're proud of his work and excited for him! Before he left, I demanded he visit Mondavi, the veritable mecca of Napa Valley. Below is his summation of Mondavi's life and tasting notes from his experience. Sherrill will continue to contribute to Pouring Points from the rolling, flat plains of his fine state.  – Jonathan Cristaldi
---
Today, Napa Valley is an iconic region, synonymous with world-class wine and is the unofficial torchbearer for all that is possible in a New World wine region. But only as far back as the 1970s, Napa was struggling to make a name for itself—reeling still from the destructive era of prohibition and the fallout of a diminished wine producing country, and also of producers focused on quantity, rather than quality.
In the last decade alone, however, wine production has more than doubled, and quality control continues to push better and better wines to market. In 2014, according the Wine Institute, wine production in California alone rose to just over 700 million gallons. Today, it is hard to look at the immense quantity of fine wine that pours forth from California wineries and recall a time when Napa or Sonoma, or even Central Coast wines weren't taken seriously. And much of the credit for California's rise to prominence and favor among consumers and critics alike can be given to a man of whose name is diamonds in Napa Valley—Robert Mondavi.
In the great story that is American Wine, Mondavi is surely our protagonist—a believer of California's Napa Valley as a wine producing region to rival the best from Europe, and above all, a believer in an America that could produce superior wine.
In 1943, a mere decade after the Volstead Act was repealed, liberating the country from Prohibition, Mondavi's father, Cesare, who ran a fruit packing company in Lodi, purchased the Charles Krug Winery in sleepy St. Helena, CA and Robert and his brother Michael all together took charge of the business. By 1965, the famous split between Robert and Michael had occurred and within a year, Robert had established the Robert Mondavi Winery. Robert Mondavi was unabashedly outspoken and truly passionate and quickly became an advocate and spokesman for not only his own wine, but for American wine as a whole. His sole purpose for his winery was to produce wines that weren't just palatable, but wines that could compete with the finest wines of France. His ideas were practically radical at the time, given the fact that the American wine market was flooded with jug wines and mass produced bottles were still prominent, while overall quality—although on the rise—was inconsistent across producers.
With the inaugural release of Mondavi's 1968 Cabernet Sauvignon, praise began to pour in immediately. The second, 1969 vintage, was crowned "Top Wine" at the Los Angeles Vintner's Tasting. And until his death, in 2008, he travelled the world and never demurred from making his point that America was and is a producer of fine wine–a true rival of the best from Europe. The 1976 Paris Tasting is proof enough that his beliefs were, and are, more than just theories. His response to that event was one he often expressed: "High tide raises all ships."
Today, the Robert Mondavi Winery, located on the edge of the To Kalon vineyard in Oakville, still stands as a testament to Mondavi and his vision for American wine.
The winery itself is an emblem of possibility and has served to educate as many as possible about wine. No appointment is necessary, but it's best to call ahead to ask about some of the more involved tastings, tours, vineyard walks and culinary experiences. Genevieve Janssens, who was named Winemaker of the Year in 2010 by Wine Enthusiast, leads the winemaking team and vision for the production of world class wines as Mondavi laid out.
I leave you to ponder on this great wine producing country, just the way Mondavi did decades earlier. How far can we go? How high can we jump? The inscription on the sculpture of Mondavi's head at the entrance to the courtyard reads: "This is just the beginning." Is it not a marvelous time to be a lover of wine?
***
Tasting Highlights
.   .   .   .   .   .   .   .   .
Robert Mondavi 2013 Fumé Blanc, Napa Valley, USA, $20
A true classic in the Mondavi portfolio, this wine shows definite lees stirring and neutral French oak. Prominent under-ripe tropical fruit supported by pronounced, racy acidity and very well-structured.
Robert Mondavi 2013 Stags Leap District Sauvignon Blanc, Napa Valley, USA, $34
Perfume-like florality, particularly white flowers along with bright citrus fruit, structured by mouth-watering acidity with a light grip on the palate from a bit of French oak aging.
Robert Mondavi 2012 "Unoacked" Chardonnay, Napa Valley, USA, $34
This wine is driven by vibrant acidity, bright minerality and citrus fruit. A subtle chalky note nearly fools me into thinking this is a Chablis.
Robert Mondavi 2013 Pinot Noir, Clone 115, Carneros, Napa Valley, USA, $55
Slight tomato leaf meets dried strawberry, bright red cherry, and a light yet rich earthiness. Well structured with moderate tannin and medium-high acidity.
Robert Mondavi 2012 BDX Red Wine, Oakville, Napa Valley, USA, $65
A standout wine. Distinctive notes of tea, rose, violet, and herb meet red currant and rich red fruits. Ruby in color and bountiful with complexity.
Robert Mondavi 2001 Sauvignon Blanc Botrytis (375ml), Napa Valley, USA, $40
As a lover of this style of wine, I must say that this one does not disappoint. Honey, mandarin orange, yeast, and botrytis. Complexity even in it's semi-youth. This wine will age beautifully for decades.
---
ABOUT THE AUTHOR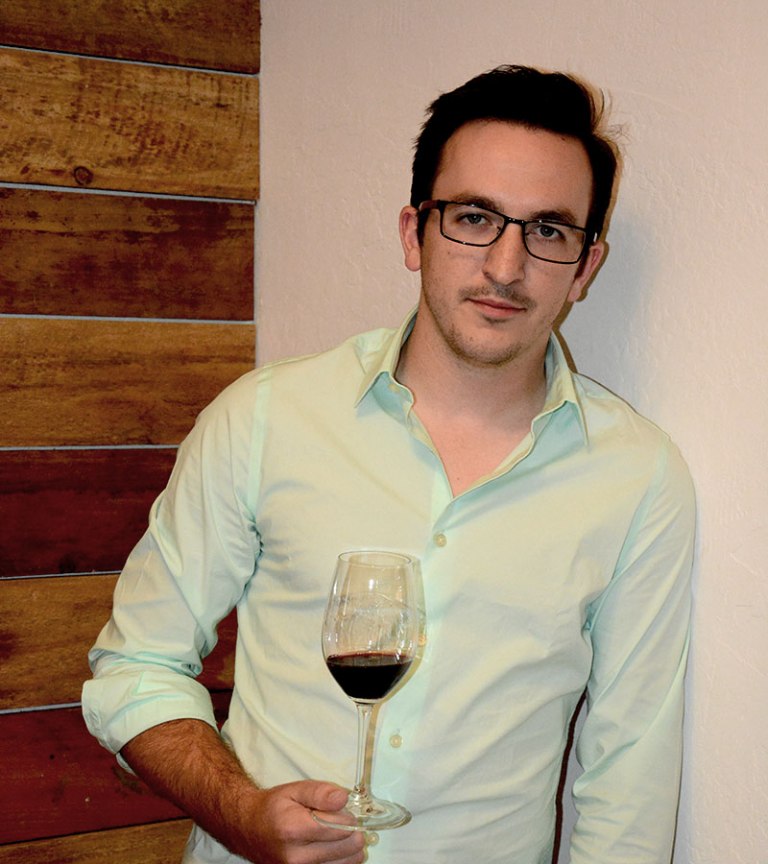 Stephen Sherrill, C.S.W., A.W.S. began his wine endeavors in the humble state of Tennessee as an all around "cellar rat" and wine educator, combining his love of people, food, wine and art. With an exciting genesis of scrubbing tanks and cleaning the crush pad, Stephen quickly began building upon his wine knowledge, seeking out courses and certifications through the Court of Master Sommeliers as well as the Society of Wine Educators, the world renowned Wine and Spirits Education Trust based in London, England and the Napa Valley Wine Academy, where Stephen earned the post nominal Certified Specialist of Wine as well as passing the American Wine Studies™ course with distinction. He hopes to one day be a full time educator, writer, and consultant for any and all things vino.
---
LEARN MORE ABOUT AMERICAN WINE