Even though the vast majority of my winemaking career has taken place in California, I cannot ever hide the fact that my heart belongs to Hungary. Ten years ago, I had the good fortune to work a harvest with Kiralyudvar Winery and spend a few months tasting wines all around Tokaj. I came away from that experience with an even stronger love and appreciation for this special region in my home country and what it has to offer.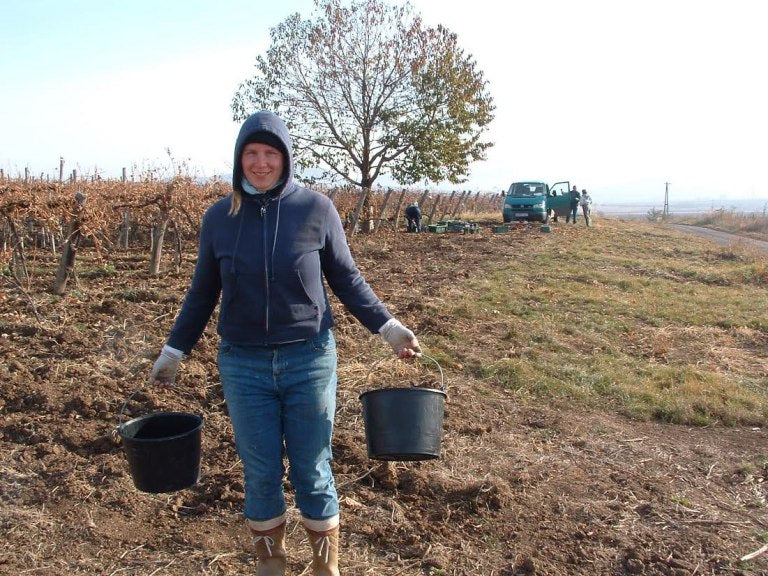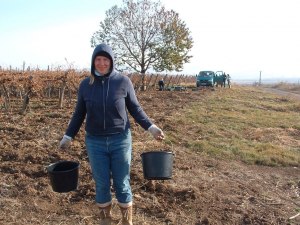 1) History: Sorry, Bordeaux, but Tokaj had a wine classification system well before 1855, the world's first in 1730 followed by the second-ever protected production district in 1757. Tokaj-Hegyalja was also inscribed on the World Heritage List in 2002 as a historic cultural landscape.
2) Terroir: Tokaj is a geographical jackpot for making Botrytis dessert wines. It enjoys south-facing slopes of clay and loess-based soil over volcanic bedrock. Climatically, the region is heavily influenced by the proximity of two rivers that provide humidity for the development of noble rot. Of course, the human factor is not to be forgotten. One of the most famous winemakers in Tokaj today is a direct descendant of the man who wrote about the aszú vinification method in 1630.
3) Indigenous grape varieties: Furmint and Hárslevelű – tongue-twisters but also the two most important varieties used to make wine in this area, besides smaller plantings of Muscat Blanc à Petits Grains, Kabar, Kövérszőlő, and Zéta. The two main varieties weigh in at around 90% of the total plantings, and they are rarely found outside of the area.
4) Diversity of styles: While the most celebrated wines are sweet, there is a strong movement in the last couple of decades to produce excellent dry wines as well. As if the hierarchy of dessert wines wasn't enough! In general order of increasing sweetness, they are: Szamorodni (may be dry or sweet), late harvest, Fordítás, Máslás,  Tokaji Aszú, and Tokaji Eszencia. (An excellent explanation can be found at https://www.tokaji.hu.)
5) Sweet but never cloying: With high natural acidity, it's the dessert wine that will never be overly sugary, even with as much as 150+ g/l of residual sugar. Paired with concentrated fruit aromas and flavors of apricot, mango, peach, and marmalade, it doesn't get any better than this!
6) Steal of a deal: Compared to a Sauternes or a TBA, this wine is still very affordable. While the top French and German dessert wines are splits (375 mls), Tokaji comes in a unique 500 ml bottle, and for any random sampling, it will be more than comparable quality-wise.
7) Stuff that legends are made of Over centuries, a vast network of underground cellars were dug into the volcanic rock providing a constant and ideal temperature and humidity for aging wine. During a walk through one of these ancient cellars, the winemaker stopped, and reached into a wall of Claudiosporium cellarii (a fungus that flourishes in damp cellar conditions kept alive by traces of alcohol in the air), and pulled out a bottle of 1947 Aszú. It was by far the best wine I tasted on a winery visit.
8) Survival of the fittest: While in the 18th and 19th centuries, Tokaj wines were highly prized and renowned in all the royal courts of Europe, in 100 years it had to weather phylloxera, World War I, the Treaty of Trianon (which saw Hungary lose 70% of its territory), World War II and decades of Communism. The intensity of foreign investment into Tokaj right after the system change in 1990 showed the unique value of this region and helped quickly revitalize it.
9) A treasure in your food pairing toolkit: Late harvest/Aszú wines are so versatile! The most classic pairings are foie gras, blue cheese (these wines can enliven any cheese platter), and fruity desserts. A slightly lower sugar example also works great with spicy Asian cuisine. Maybe a bit more surprising but nevertheless delicious, try serving it with roast pork.
10) A great bottle of Tokaji makes for the perfect dessert on its own!