by Brian Freedman
Winemakers spend immense time and energy considering what kind of barrels to rest their wine in: New, second use, neutral; American, French, Hungarian; which cooperage, what toast level, and more—all of these play crucial roles in the character of the wine that will rest and ultimately be bottled from them. But their usefulness doesn't end there, and in many ways, the "afterlife" of wine barrels—as the final arbiter of the aromas, flavors, and textures of whiskey—is just as fascinating as it is for their primary use.
"Depending on who you talk to, barrel maturation contributes to sixty to seventy percent of a whiskey's final flavor," explains Dylan Carney, distiller for Savage & Cooke—the San Francisco Bay Area's Mare Island-based distillery that is owned by Dave Phinney, the renowned winemaker who started Prisoner Wine Co., Orin Swift, and Locations.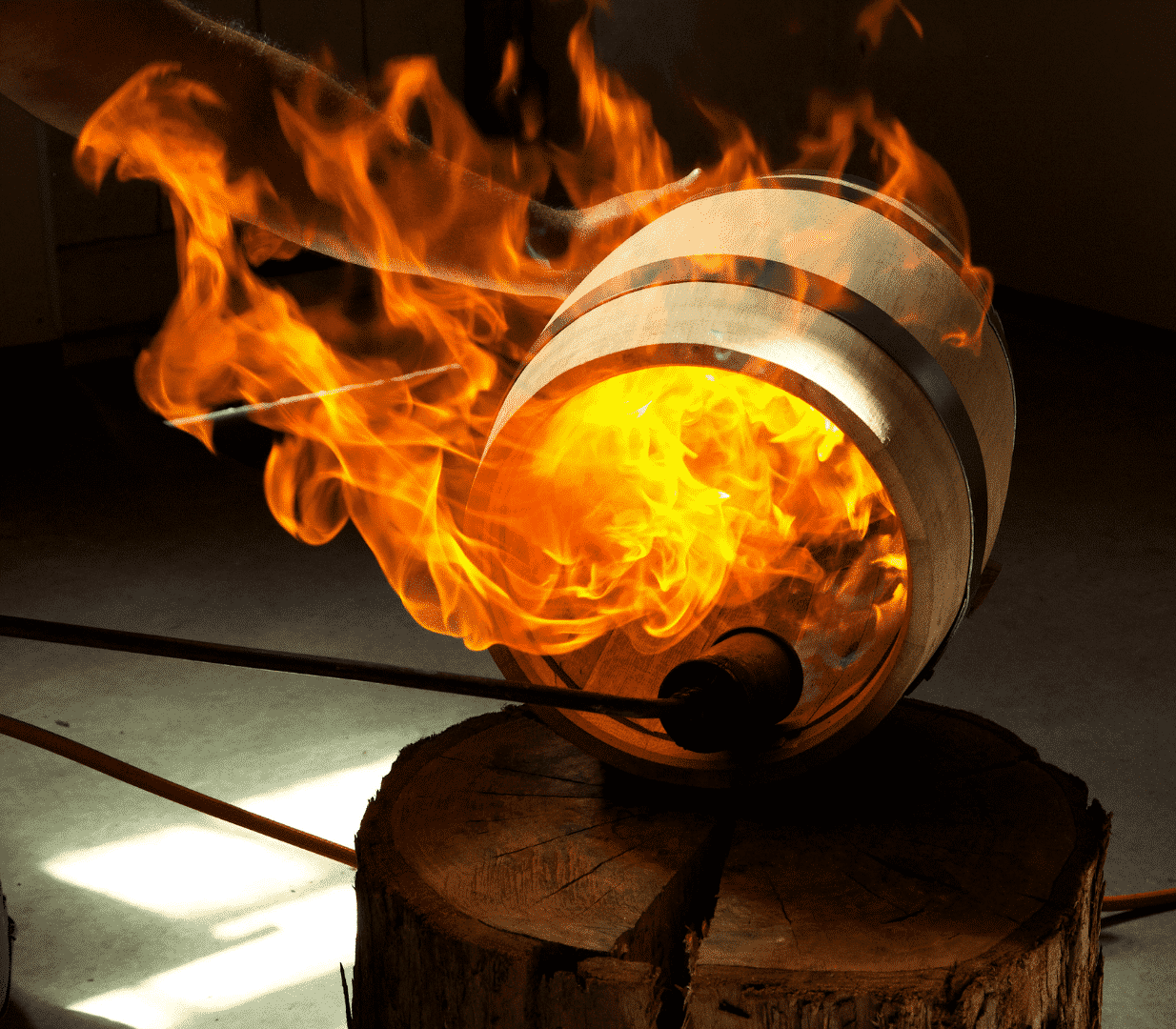 "To make a great whiskey, you, of course, must start with a high-quality distillate," asserts Carney,  "but the time in barrel is where good whiskey becomes great. With most American whiskey, like bourbon and rye, distillers must first age whiskey in new, charred oak barrels. Electing to use a finishing barrel opens the door to many tools to enhance the flavor of whiskey not available in a traditional aging program."
Whiskey producers use everything from ex-Port casks to ones that previously held sherry, rum, and more. But using ex-wine barrels "can add to the complexity of the whiskey, as [it] extracts wine soaked into the capillaries of the wood," Carney continued. "This brings new, fruity, and bold flavors, as well as a structural impact on the finish and mouthfeel." 
There are also financial benefits, he added. "Wine barrels in some cases also provide the influence of other types of oak, such as French oak, which while allowed, is not commonly used for whiskey's primary barrel due to the expense for a product that can only be used once. All of these [ex-wine-barrel] options allow me as the blender a wider variety of flavors to draw from."
And as a smaller producer amid a sea of much larger ones, brands like Savage & Cooke can leverage barrel finishing to stand out, without having to spend a fortune. "Whiskey as a category is a booming market," he explained. "Having more options to create innovative blends helps a distillery distinguish itself against larger brands with longer histories. I expect to see many more brands finishing their whiskey in wine barrels, even if it's just for distillery exclusives or highly allocated seasonal products [and] one-offs."
Gareth Howells, national brand ambassador for Aberfeldy, a distillery in the Central Highlands of Scotland agrees. "Finishing casks are an incredible way to nuance an already completed whisky and introduce flavor profiles that would not usually result from the initial maturation period," he said. The new Aberfeldy 18-year release, which was finished in ex-Côte-Rôtie casks, is a great example. "Côte-Rôtie is such a powerful and elegant wine that has incredible fruity and floral notes. These casks were a match made in heaven for use with the rich, rare honied notes found in Aberfeldy whisky." That particular barrel finishing "brings an incredible bouquet to the Aberfeldy 18, and introduces notes of red berries, raspberries, and lingonberry," he explained.
As the worlds of wine and whiskey continue to expand, the range of ex-wine barrels that whiskey producers have to choose from will continue to grow. Starward, the great Australian whiskey producer, uses ex-wine barrels sourced from within a day's drive of their Melbourne location. The McLaren Vale Distillery also leverages barrels that previously held world-class wine; a recent MVD expression was finished in barrels that originally held Mr. Riggs Shiraz and, right before the whiskey went in, was the home for fortified Muscat. All of this adds up to one very important impact: A far more delicious world, and ever greater integration between the best producers of wine and whiskey.