From the editor: Because reading articles about wine can become a bit of chore (like anything we do over and over), we're taking a bit of a risk here and introducing a new columnist, Zachary Bernstein. Mr. Bernstein will contribute on a semi-regular basis, and what I can tell you from personal experiences with him is that he knows practically next to nothing about wine, spirits and beer. Zachary had his first real taste of wine at my wedding in 2009, and then, in 2012, when I moved to Los Angeles and began reviewing bars for Time Out L.A., he was my chauffeur and critical companion, who begrudgingly would taste a cocktail I was reviewing so we could discuss its merits. Bernstein was the ideal person to debate the quality of a drink with because the only basis of his argument was whether he liked it nor not, and his facial expressions were often enough to confirm or deny my suspicion about the balance of a particular drink. And eventually, his like or dislike, his frown or smile, would give way to simple descriptions, and eventually to more complex analysis. And isn't that how every student evolves? Because we approach wine and spirits from an educational position, it seems fitting that we read about Bernstein's own experiences as he discovers a world that we too continually discover and re-discover. With that, I humbly introduce a good friend, a fabulous musician and ukulele expert, struggling screenwriter and…accidental wino. Friends, meet Zachary Bernstein.  – Jonathan Cristaldi
---
The Accidental Wino, #1
by Zachary Bernstein
Nobody enjoys their first alcoholic drink because alcohol isn't a tasty ingredient. But flavor doesn't have anything to do with it. Many people start drinking for the same reason they start wearing pants: everyone else is doing it.
The first time I ever tried an alcoholic drink was at a Thanksgiving Eve party in Manhattan. Conan O'Brien was there, but I was twelve years old and didn't really know who he was at the time. Matter of fact, I didn't know who most of those people were. Matter of fact, I still don't know who most people are.  But it was a spacious apartment, good for hosting parties where Conan O'Brien might show up. The teenager who lived there was keeping something chilled in her personal ice-filled bathtub and passed it around to all the kids congregating in her bedroom.  The bottle came my way and I might have passed it along if it weren't for my older brother pointing at me and saying in front everybody, "You can't drink that." Now, I didn't really want to drink whatever it was, but I also couldn't let a room full of strangers see me willingly bow to the authority of my dumb older brother. I took a small sip and passed it along. It tasted awful. It was the beginning of a long life of near-perfect sobriety.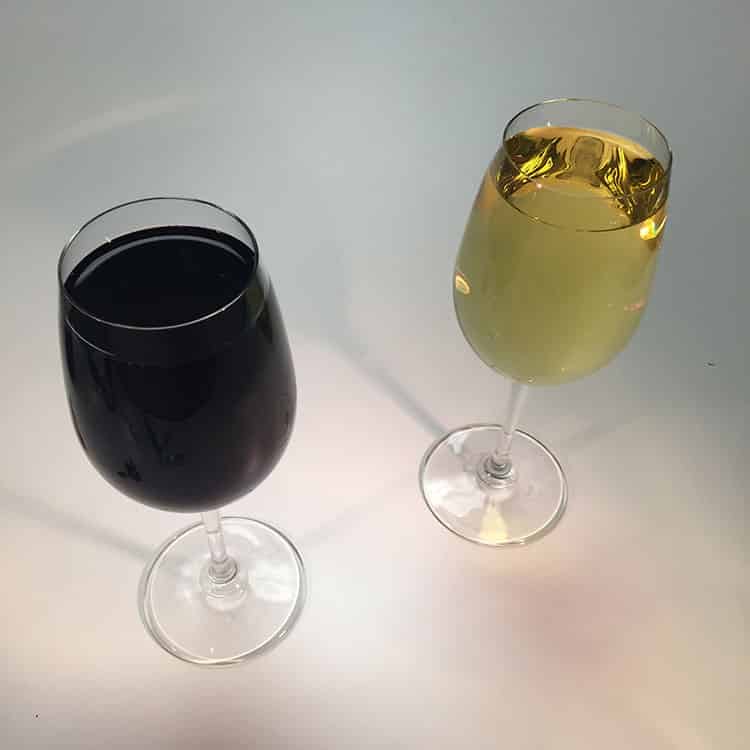 I don't normally drink, but when I do, it's usually wine and it's somebody else's idea. Like when my friend who was getting married in Napa Valley told me, "I'm getting married in Napa. You're going to drink." Far be it from me to deny his gentle wedding day request. Throughout the celebrations that night, I ended up downing a full glass of red and a full glass of white. It was the tipsiest I've ever been. And the sassiest.
On rare occasion, I drink wine and it's my idea.  I get an itch to go out of my comfort zone, to spend that money I'd normally spend on a sandwich, to look that bartender in the eye with the confidence of a paying customer instead of a guy ordering a glass of water dressed like a vodka lime.  Where is this heading?  Am I rising up to cozy myself to social norms or am I a repressed drinker breaking out of his teetotaler cocoon only to emerge as a wine-drinking, alcohol-swilling butterfly?  I would say the latter if I'd stop making a face every time I take a sip.  But you never know.  Things change.  People used to spend Thanksgiving Eve hosting parties, but now they get in line to go Christmas shopping.  Maybe there's hope for me yet…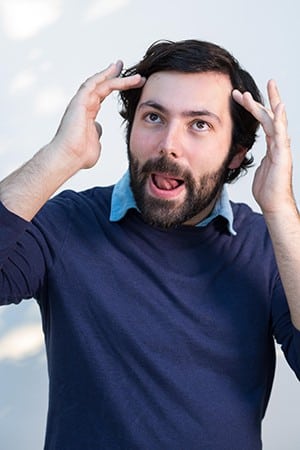 Zachary Bernstein is a writer and musician who lives in Los Angeles. When he isn't writing about wine, he's writing songs as
The Bicycats
.