Prior to living in San Francisco, Josh Jacobsen had very little knowledge of the educational opportunities available for wine, but living in the Bay Area was his catalyst for seeking it out. Jacobsen and his wife spent time visiting wineries and dining at restaurants with impressive wine lists, and eventually found that he enjoyed the learning process that came with being around people that knew wine and enjoyed talking about it.
So, how did he learn about Napa Valley Wine Academy? "It wasn't long before I was searching for programs and organizations that could further that experience," he says, "and that's when I came across NVWA. There was something easy to understand about the educational tracks that made me feel confident in enrolling."
We asked Josh about getting going on his Wine Education while pursuing his dream of opening his online wine shop,
Rae Vino
.

Josh Jacobsen: I'm currently onto the 'Fortified Wine' unit as of December 2019.
NVWA: You launched a wine shop in 2018. Where were you in your studies at the time? 
JJ: We launched the company sometime between my first and second unit, but we'd been working on it well beforehand and simultaneously during those initial studies. It felt like a lot (and still does), but I imagine anyone going through the program has other responsibilities as well, so no complaints on my end.
NVWA: Tell us about your wine shop.
JJ: Our mission is to support the natural wine community. While that includes purchasing wines from our respective producers and introducing them to consumers, it also means emphasizing additional pillars beyond selling bottles of natural wine. Prioritizing the environment through our charitable donations to the
California Certified Organic Farmers Foundation
, maintaining minimal packaging (no stickers, pamphlets, or extraneous materials in the name of 'unboxing' experiences that are otherwise wasteful), and elevating female winemakers whenever possible. We're not the only retailer selling natural wine, but hopefully our values make us an appealing place to buy it.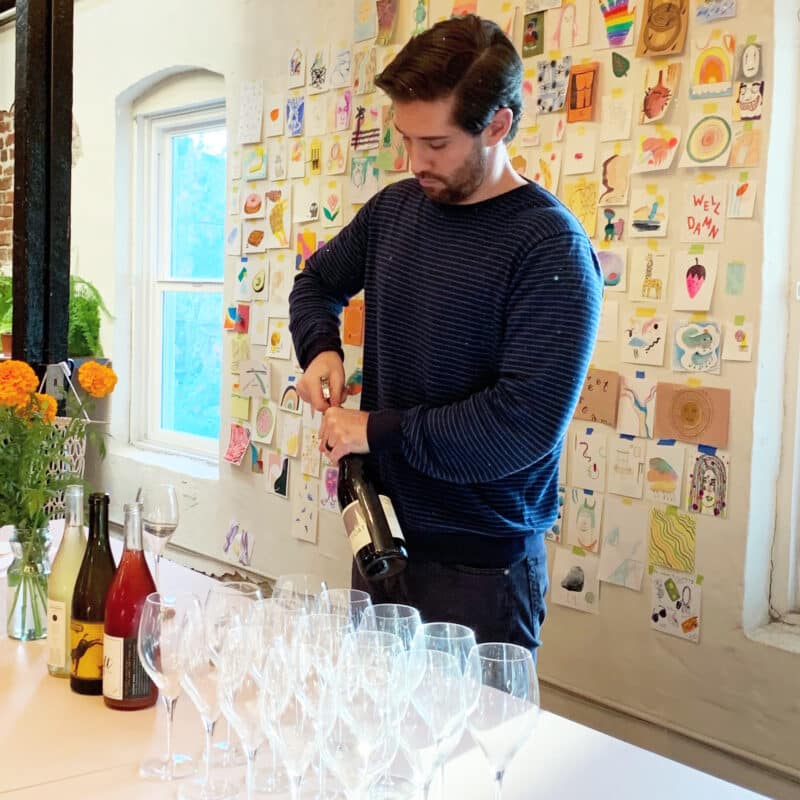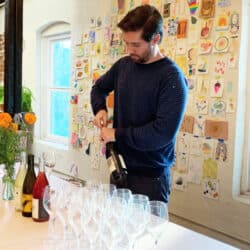 NVWA: How are your studies informing your progress in building out your wine shop? What are you learning that is helping you to define "Natural Wine"? 
JJ: As we continue to expand our inventory, we're constantly sampling bottles from various sources and in my head, I can't help but reference an abbreviated version of the
systematic approach to tasting
as an evaluation base amongst other criteria.
The question of what I'm learning to help us define 'natural wine' is a challenging one. Almost all of the terms in our publicly-stated definition were things I learned from my studies, but the definition itself was influenced by the broader natural wine community (articles, books, conversations with peers, podcasts, etc.). What I can say about my studies is that it has helped me maintain objectivity on a topic that tends to be very subjective and somewhat controversial.
NVWA: Are you finding that because there are varying degrees of definitions surrounding natural wine that unexpected challenges are popping up in terms of selling natural wine?   
JJ: No challenges related to the meaning of natural wine just yet, mainly because consumers seemingly aren't yet aware that there are varying definitions across the industry that could warrant scrutiny. That said, S02 is brought up more and more often, much in the same way that gluten is by restaurant goers. What or who is driving those inquiries is a chicken vs. egg scenario, though the questions themselves are a good thing as it indicates an awareness that the way wine is made can have an impact on one's health in the same way that food can. But I believe we're still a long way from peak awareness.
NVWA: Is Rae Vino only online? Will there be a brick and mortar? 
JJ: We're currently online only, but there are plans for brick and mortar in the future. So many industries are going in the opposite order, but in my opinion, wine uniquely warrants a tangible experience. Seeing/touching a bottle on a shelf, attending a tasting, or meeting a winemaker who can tell the story of a wine at a shop can bring it to life in a way that is difficult to replicate online.
NVWA: Do you have plans to continue with your education once you've achieved the Diploma? Or, just focused on that for now?
JJ: I'm keeping an open mind to continued education but haven't yet decided, primarily because I have a 9-month-old daughter and admittedly feel like I'm at capacity 24/7.
NVWA: Any closing sentiments on wine education?
JJ: The conversation about natural wine is often one of comparison to those made conventionally, with both sides attempting to invalidate the other, and I believe the two don't have to be mutually exclusive. That said, I'd like to see more formal education on natural wine, something NVWA might consider as a one-off class, perhaps to gauge consumer interest for a more extensive short series.