From the editor

: American Wine Studies certificate holder, and native Tennessean, Stephen Sherrill is a lover of all things vino. He particularly loves to explore different wine regions within the United States and we're sending him to wineries in Napa, Sonoma and Alexander Valley. Check back from week to week to read about Stephen's wine country excursions. –

Jonathan Cristaldi
---
***
Exploring Sonoma's Russian River Valley (Week 2)
by Stephen Sherrill, C.S.W., A.W.S.
The Russian River Valley, an American Viticulture Area since 1983, is home to many beautiful sights, tasty dives and outrageous hospitality. With a maritime climate and massive diurnal shifts in temperature, the diversity of wines from the primarily sandstone, loam, alluvial and chalky soils will invariably blow you away.
Snapshot: Russian River Valley AVA
Acres under vine: 20,000
Principle grape varieties: Chardonnay, pinot noir, zinfandel, merlot, sauvignon blanc
Number of wineries: ~120
Standouts: Paul Hobbs, Iron Horse, Davis Bynum, Dutton Ranch, Korbel Champagne Cellars
Source: American Wine: The Ultimate Companion to the Wines and Wineries of the United States. © Octopus Publishing Group, Ltd, 2013.
***
Iron Horse Vineyards, a primarily sparkling wine house owned by Audrey and Barry Sterling since the 1970s, is one of the most exciting wineries to visit, producing 40,000+ cases a year. With the allure of tasting bubbles that have graced the table of U.S. Presidents, I was all set for an overly extravagant experience. Instead, a one lane, barely paved road led me to a production facility and a tasting room comprised of just a few barrels and boards overlooking the vineyards. It was stunningly beautiful—in a rustic way. With crush underway, the new 2015 grapes beginning their fermented trek to bottle, I have to admit there was a certain buzz in the air.
They offer three tasting options: a focus on chardonnays or pinots or a flight of sparkling wines. I sprang for their flagship style: the bubbly. It was evident after tasting that these wines are not in need of elegant crystal chandeliers, or gaudy 17th-century furniture to drive home their point of refinement—no, the modest facilities and picturesque views are part and parcel for the RRV and it's critical to note that Iron Horse sources fruit from within the Green Valley AVA, a sub-AVA within the southwestern part of the RRV.
***
Paul Hobbs Winery, established in 1991, is currently seeing visitors by appointment only (tasting fee is $45). The winery is owned by famed traveling winemaker and consultant Paul Hobbs, who truly has a knack and grasp on the concept of terroir. Hobbs, raised in Upstate New York, got his first taste of terroir when his father gave him an apple of the same variety from different orchards, showing him the differences in flavors and textures. The memory of eating those apples, the acids, the sensations from the apple skins, the tastes, all stuck with him throughout his career in Napa (where he was winemaker for Opus One), Argentina (where he co-founded winery Viña Cobos), France (as a consultant), and arguably led him to Sonoma where he founded his eponymous label–all this time he spent continuously focusing his energies on what was happening in the vineyards, while maintaining a minimalist attitude in the winery.
After a walkthrough of the production facility and grounds, I sat down to a tasting in the Lindsay House (designed by renown wine country architect Howard Backen), which consisted of gorgeous wines, all fermented by the ambient, natural yeasts coming in off the single vineyard designations and living in the winery–there is zero commercial yeast inoculation.
Twice named "Wine Personality of the Year" by Robert Parker, Jr., Hobbs continues to be a leading consultant winemaker around the globe. At present, Megan Baccitich who joined the team at Paul Hobbs in 2006, is the director of winemaking.
***
Tasting Highlights
Iron Horse Vineyards 20ll Wedding Cuvee, Green Valley, Sonoma, USA ($44)
This predominately pinot noir sparkling wine is one that Iron Horse is most known for. On the nose, the 2011 exhibited orange peel, tangerine and spice. The palate exuded orange and citrus pith with a delicate mousse and extraordinary texture.
Iron Horse Vineyards 2007 Brut Rosé, Green Valley, Sonoma, USA ($50)
Predominately pinot noir-based, this sparkling wine holds the least amount of dosage (sweetness added after disgorgement) and the longest time aged on the lees (spent yeast cells). The nose offered black cherry, raspberry, complex earthy qualities, strong autolytic character and hints of herbs. The palate brought forth ripe cherry, strawberry, and citrus with a creamy, mouth-filling mousse that only comes from careful, extended, lees aging. An immediate favorite.
Paul Hobbs Winery 2013 Chardonnay, Russian River Valley, Sonoma, USA ($50)
A blending of their top Russian River Valley vineyards, this unfiltered chardonnay shows beautifully lean sweet lime, orange citrus, pear, tree and orchard fruit, with a distinct and focused acidity lending itself to a lengthy, floral finish–old world style with new world fruit.
Paul Hobbs Winery 2013 Pinot Noir, Hyde Vineyard, Carneros, USA ($75)
Coming from the Hyde Vineyard in Carneros, Napa Valley, this rustic pinot noir shows rich blue fruit, bramble and berry, as well as black cherry, dried and baked strawberry, with a palate full of bright berries and red fruit–beautifully structured with moderate tannin and vibrant acidity and a lingering note of soft oak.
Paul Hobbs Winery 2012 Cabernet Sauvignon, Nathan Coombs Estate, Coombsville, Napa Valley ($350)
The very first wine Paul Hobbs produced from this estate. Gorgeously complex cabernet sauvignon, showing aromas of black fruit, currant, bramble fruit, with undertones of earth, coffee and spice. Very bold in complexity. Rich, mouth filling tannins are complemented by a moderate acid structure, making this a wine for the cellar.
---
ABOUT THE AUTHOR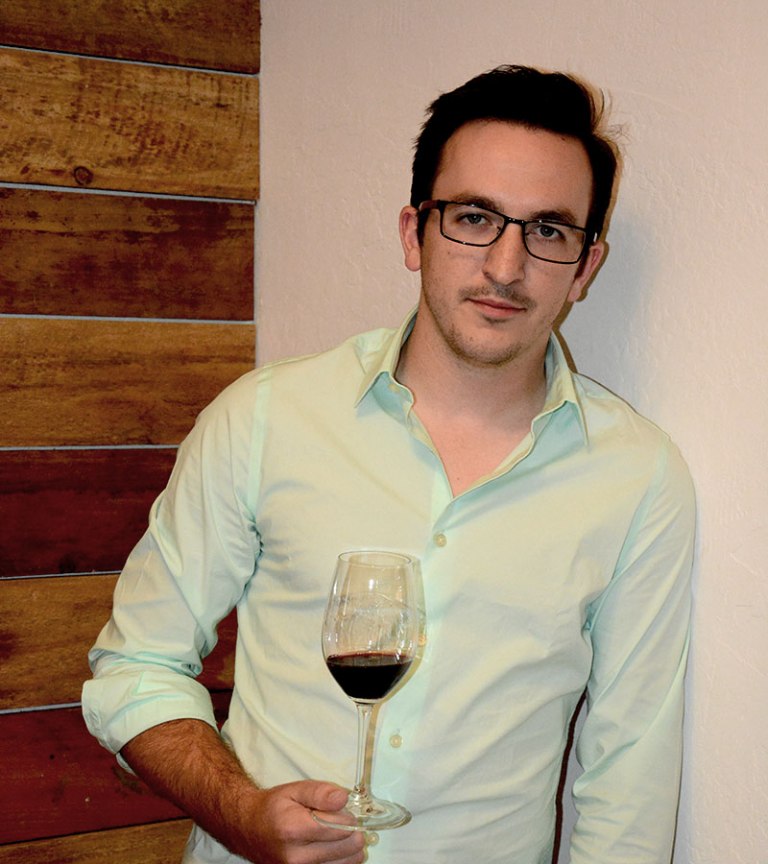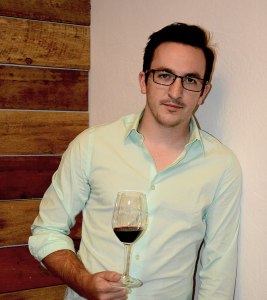 Stephen Sherrill, C.S.W., A.W.S. began his wine endeavors in the humble state of Tennessee as an all around "cellar rat" and wine educator, combining his love of people, food, wine and art. With an exciting genesis of scrubbing tanks and cleaning the crush pad, Stephen quickly began building upon his wine knowledge, seeking out courses and certifications through the Court of Master Sommeliers as well as the Society of Wine Educators, the world renowned Wine and Spirits Education Trust based in London, England and the Napa Valley Wine Academy, where Stephen earned the post nominal Certified Specialist of Wine as well as passing the American Wine Studies™ course with distinction. He hopes to one day be a full time educator, writer, and consultant for any and all things vino.