From the editor: American Wine Studies certificate holder, and native Tennessean, Stephen Sherrill is a lover of all things vino. He particularly loves to explore different wine regions within the United States and we're sending him to wineries in Napa, Sonoma and Alexander Valley. Check back from week to week to read about Stephen's wine country excursions. – Jonathan Cristaldi
---
Exploring Calistoga (Week 4)
by Stephen Sherrill, C.S.W., A.W.S.
The Calistoga AVA is situated to the north of the Diamond Mountain AVA and St. Helena AVAs, and is known primarily for Cabernet Sauvignon blends and tropical Sauvignon Blancs. This appellation boasts one of the highest average temperatures in the valley, roughly 11-12 degrees warmer than appellations found on the valley floor such as Stags Leap District AVA and Oak Knoll District AVA. The resulting wines tend to be more lush and extracted but with exceptional structure. Like other sub-regions of Napa, wineries are plentiful here and it's easy to become overwhelmed, but a little digging reveals some impeccable gems.
Snapshot: Calistoga AVA*
Vineyard acreage: 2500
Most planted varieties: Cabernet Sauvignon, Zinfandel, Sauvignon Blanc
Wineries: 25+
Standouts: Chateau Montelena, Clos Pegase, Frank Family Vineyards, Kelly Flemming, Bennett Lane
***
Kelly Fleming Wines is located just off Pickett Road in Calistoga, California, tucked neatly into a series of canyons that protect the winery's estate vineyards from the wind. Lots of exposed rock also retain heat, which makes for an interesting microclimate where temperature swings are less dramatic than even certain surrounding vineyards. In 1998 the Flemings purchased 300 acres and by 2005 they had produced their first vintage. With a portfolio of cabernet sauvignon based blends and sauvignon blanc, Fleming's wines are under the direction of winemaker Rebecca George, who manages to produce extraordinarily unique and impressive wines vintage after vintage.
***
By all standards, RARECAT is truly the epitome of a "small production winery," as Sharon Harris, proprietor and winemaker, boasts. Harris produces just around 1000 cases annually. After discovering her passion for wine in St. Emilion in Bordeaux, France, Sharon traded her career in technology for a career in the vineyards and winery. She attended the University of Bordeaux and graduated with honors from the school's famous D.U.A.D. program (an intensive oenology program) and then moved to California, bringing with her the belief in "rich, beautifully balanced wine with evident and intentional old world style." Her portfolio of wines includes: cabernet sauvignon, chardonnay, and a Provencal style rosé. The label 'RARECAT' is apropos to the style, quality, and scarcity of these hedonistically rustic wines as well as appropriately and properly a sign of the rarity of the extraordinary people that produce it.
***
Tasting Highlights
< Kelly Fleming 2012 "Big Pour" Napa Red, USA, $75
Bold cherry, cassis, and jam-like red fruits, showing some tertiary notes of cedar, black tea, and dust balancing the wine with depth and elegance. Indicative of an exceptional vintage, the 2012 is a wine for the cellar, however, with adequate decanting, the Big Pour can be easily enjoyed upon purchase.
Kelly Fleming 2011 Cabernet Sauvignon, Calistoga, Napa Valley, USA, $110 >
Many consider 2011 to be a "hit or miss" vintage, with many producers struggling to produce well-balanced wines. Due to the unique location of Fleming's vineyards–tucked into heat retaining caverns, this vintage is a "hit" for Kelly Fleming. Elegant, floral rose and violet greets the nose leading to a plethora of both fruit and earthy components. Cherry, under-ripe fig, cola, herbs, eucalyptus, and forest floor rush the palate without being overwhelming. This wine reminds me of the sexy, feminine nature of a Margaux but with the unapologetic, fruit forwardness of Napa.
< RARECAT 2010 Old Toll Road Cabernet Sauvignon, Calistoga, Napa Valley, USA, $100
This cab is lively with bright acidity. Supple maraschino cherry and red currant notes meet tobacco leaf, subtle mint, leather, and striking minerality. Different from many of its kind, Harris truly solidifies herself as an 'acid queen' in my book with this wine – it's lively acidity truly capable of keeping it fresh and beautiful for the next 15-20 years.
*Source: American Wine: The Ultimate Companion to the Wines and Wineries of the United States. © Octopus Publishing Group, Ltd, 2013.
---
ABOUT THE AUTHOR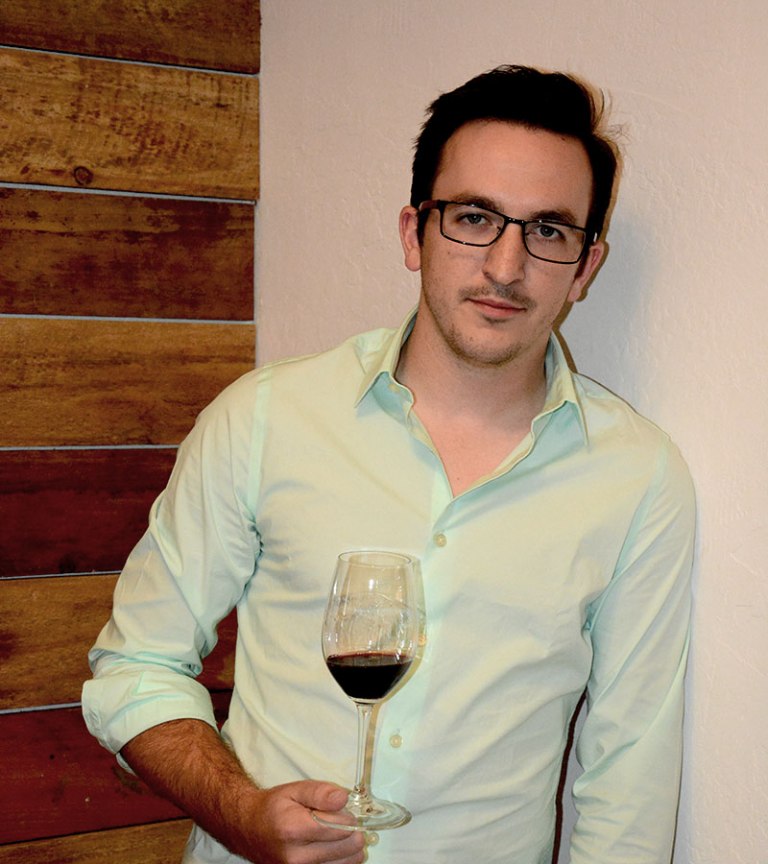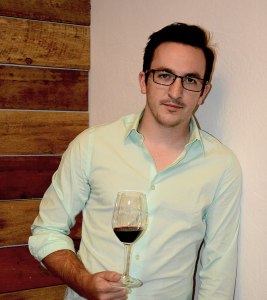 Stephen Sherrill, C.S.W., A.W.S. began his wine endeavors in the humble state of Tennessee as an all around "cellar rat" and wine educator, combining his love of people, food, wine and art. With an exciting genesis of scrubbing tanks and cleaning the crush pad, Stephen quickly began building upon his wine knowledge, seeking out courses and certifications through the Court of Master Sommeliers as well as the Society of Wine Educators, the world renowned Wine and Spirits Education Trust based in London, England and the Napa Valley Wine Academy, where Stephen earned the post nominal Certified Specialist of Wine as well as passing the American Wine Studies™ course with distinction. He hopes to one day be a full time educator, writer, and consultant for any and all things vino.