From the editor: American Wine Studies certificate holder, and native Tennessean, Stephen Sherrill is a lover of all things vino. He particularly loves to explore different wine regions within the United States and we're sending him to wineries in Napa, Sonoma and Alexander Valley. Check back from week to week to read about Stephen's wine country excursions. – Jonathan Cristaldi
---
Exploring Dry Creek Valley (Week 3)
by Stephen Sherrill, C.S.W., A.W.S.
Just to the west of Alexander Valley AVA and north of Russian River Valley AVA is the Dry Creek Valley AVA, which begins north of the town of Healdsburg and extends northwest, covering nearly 32 square miles. Though it has only been recognized as an American Viticulture Area since 1983, this area is home to over 160 wineries, many of which occupy coveted shelf-space at local wine shops around the country–but there are also dozens of small production hidden gems as well.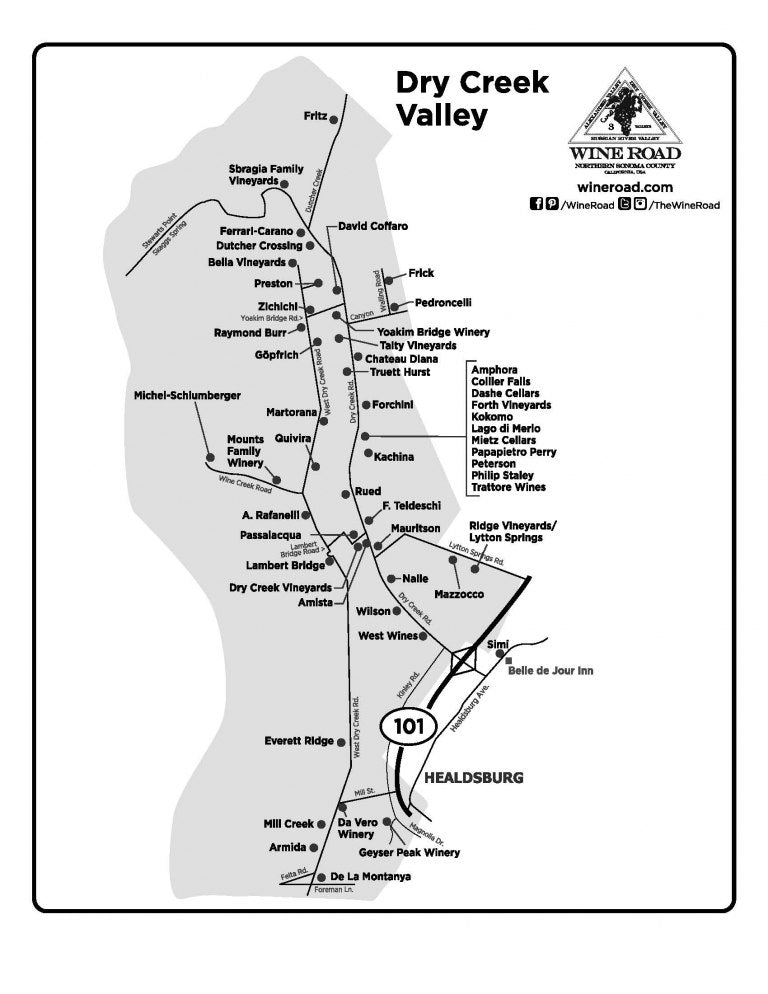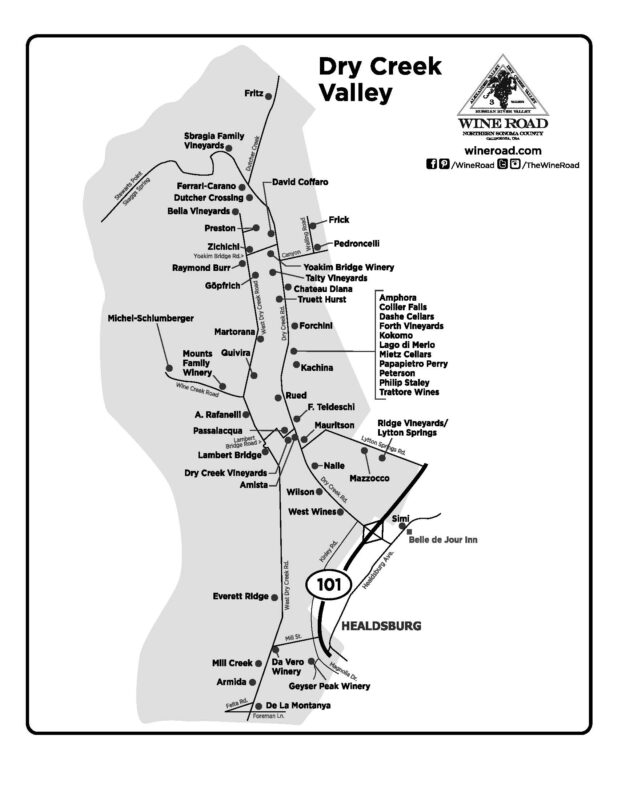 Snapshot: Dry Creek Valley AVA
Acres under vine: 9,300
Principle grape varieties: Cabernet sauvignon, zinfandel, merlot, chardonnay, sauvignon blanc
Number of wineries: ~160
Standouts: Dry Creek Vineyard, Rodney Strong Vineyard, Pedroncelli Winery, J Vineyards and Winery
***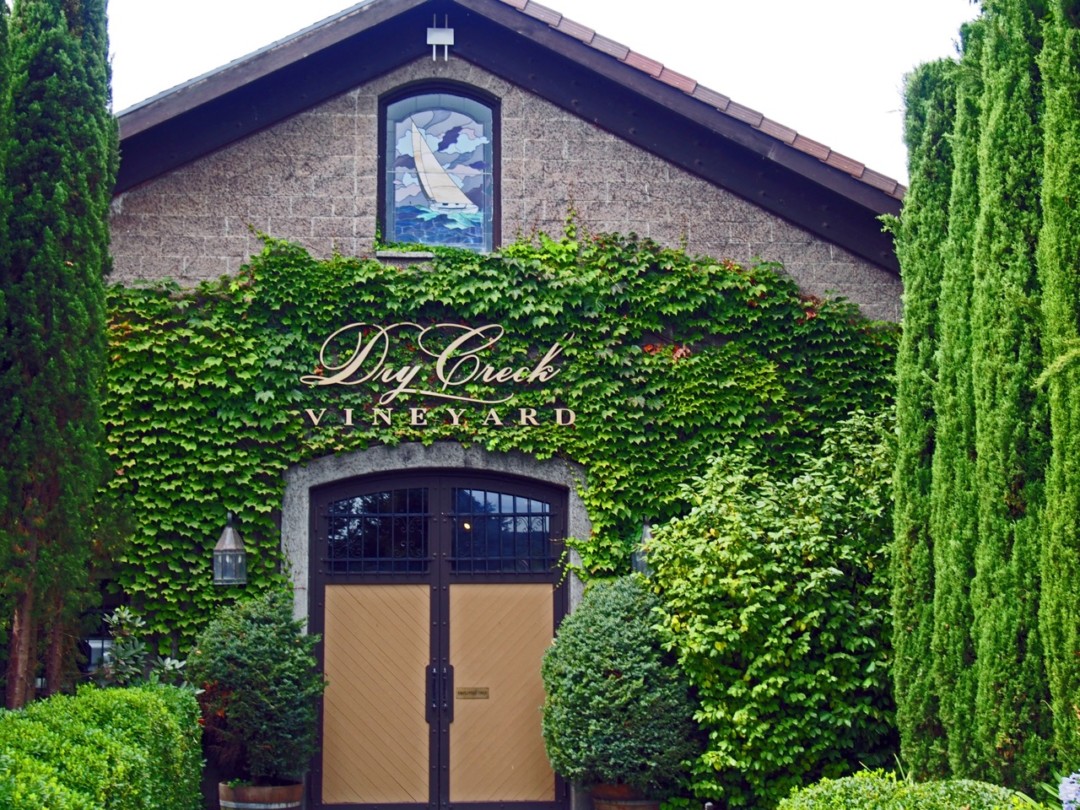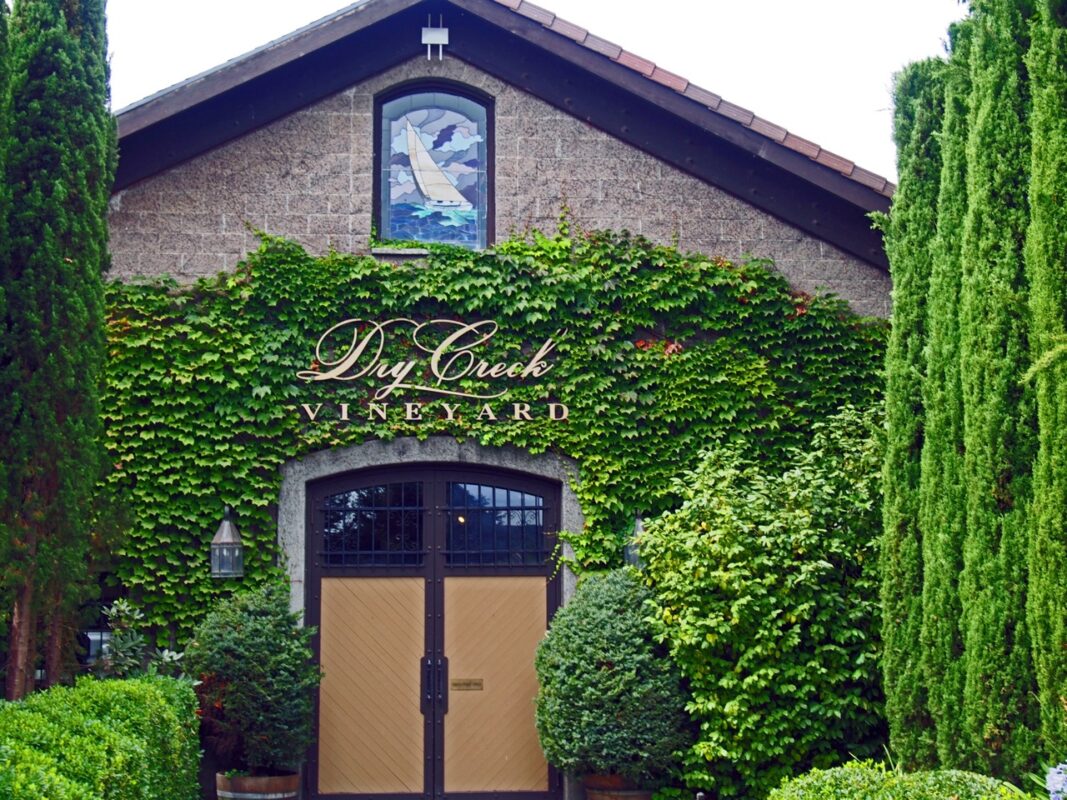 Established in 1972, Dry Creek Vineyards was founded by David Stare (a railroad engineer with a passion for Loire Valley wines) in an effort to produce wines similar to the beautifully acidic white wines of eastern France–sauvignon blanc was naturally the initial varietal of choice and the first vines planted in '72 (against the advice of local viticulturists). Today, the winery produces over 30 different wines, adding chenin blanc, chardonnay, and Bordeaux varietals to their portfolio as well as a plethora of unique zinfandels coming from multiple vineyard sites.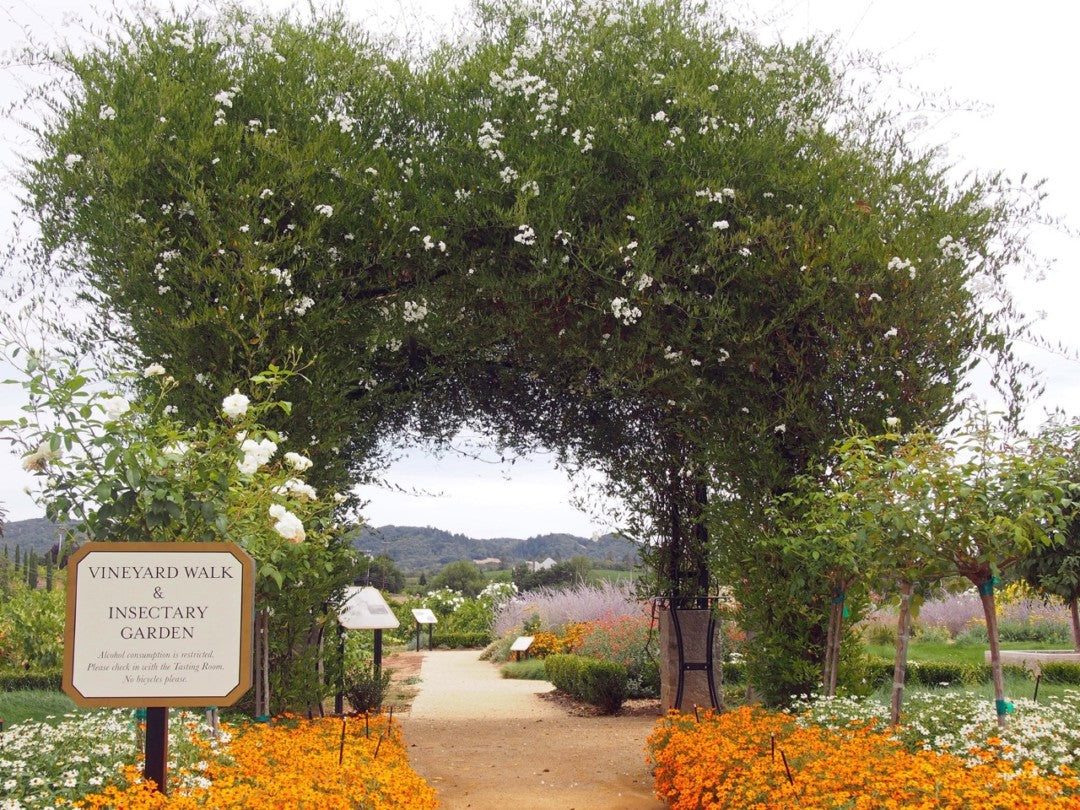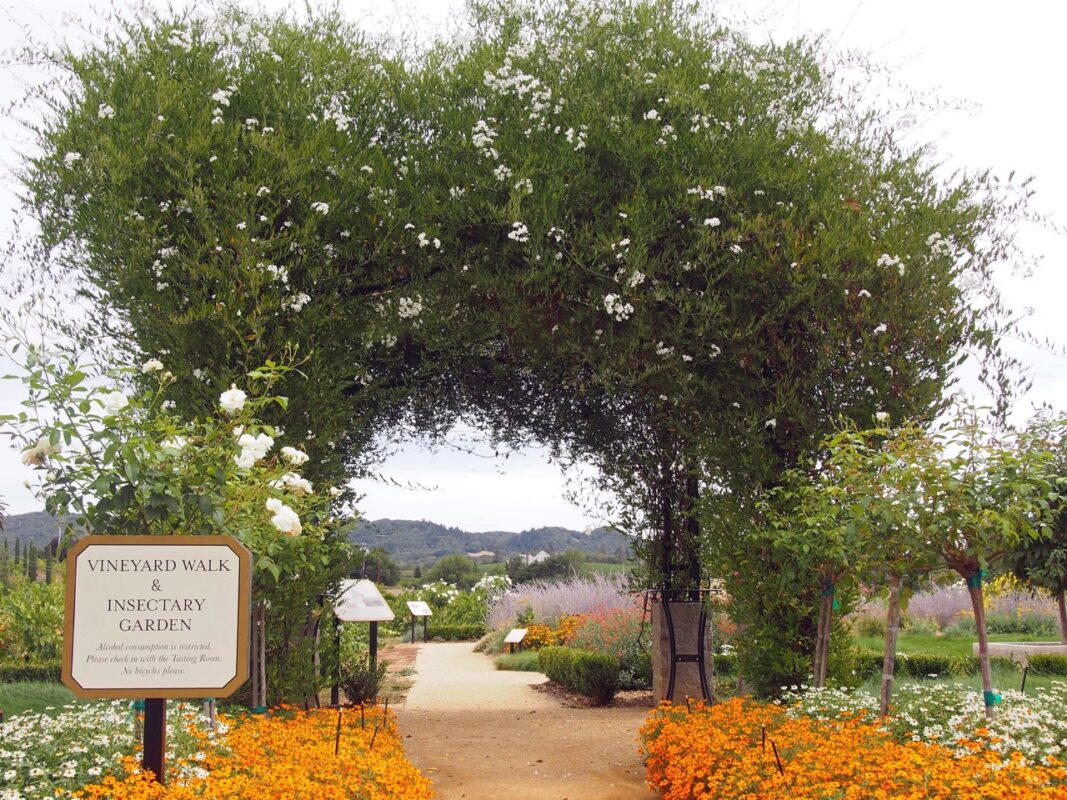 Having done a bit of research (and being a lover of all things boats and water), the nautical theme that fills the winery and tasting room piqued my interest. Beautiful, rustic ship wheels, which double as chandeliers and tables, greet you as you enter–model sailboats are also on display high above the tasting room bar. To cement the theme, even the wine labels and wine names reference sailing and aquatic life, for instance: "The Mariner," which is a Bordeaux-style blend and their flagship wine. After tasting through their Loire-inspired sauvignon Bblanc, terroir-driven zinfandels, and both the 2008 and current release (2012) of "The Mariner," I have to, as a rule of principle (and surely by the quality alone), recommend this winery to any oenophile or enthusiast interested in any such top notch wine experience.
***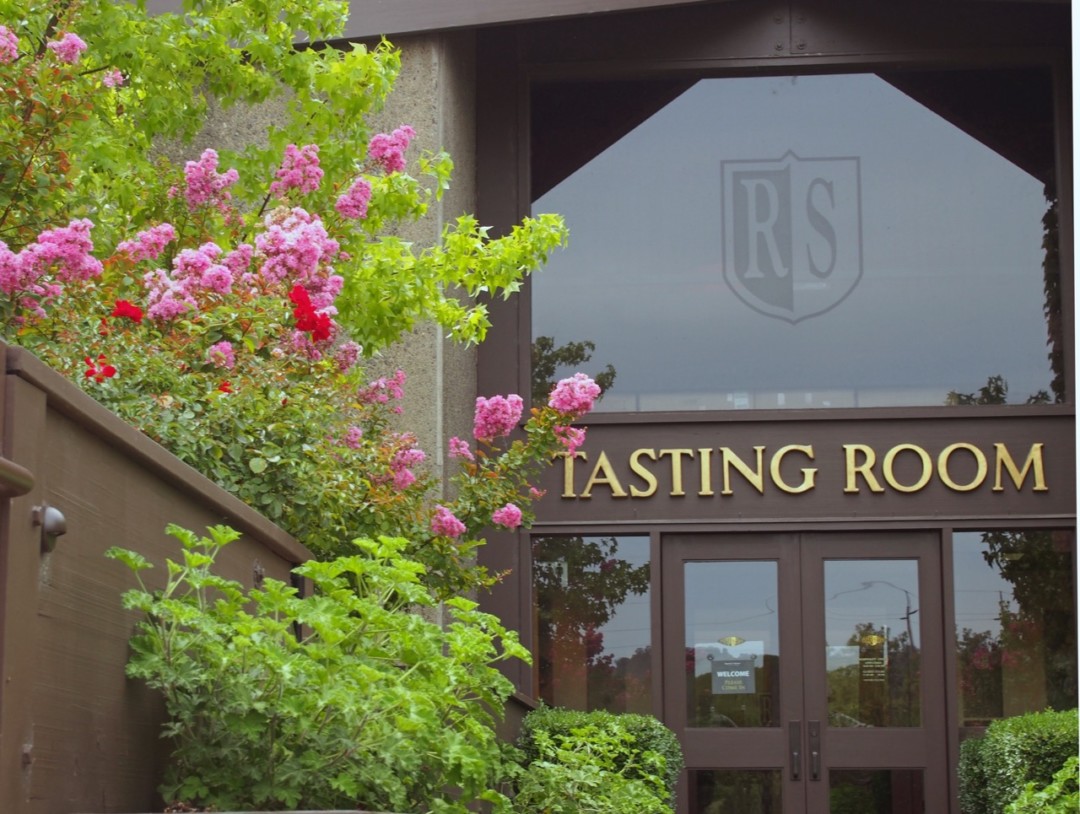 Nestled beside J Vineyards and Winery is Rodney Strong Vineyards, which broke onto the scene in 1959 when professional dancer Rod Strong found a passion outside of his original craft–winemaking. Since then, the winery was purchased in 1989 by the Klein family who pushed Rodney Strong Vineyards to become one of the most well recognized names in the U.S. wine market today.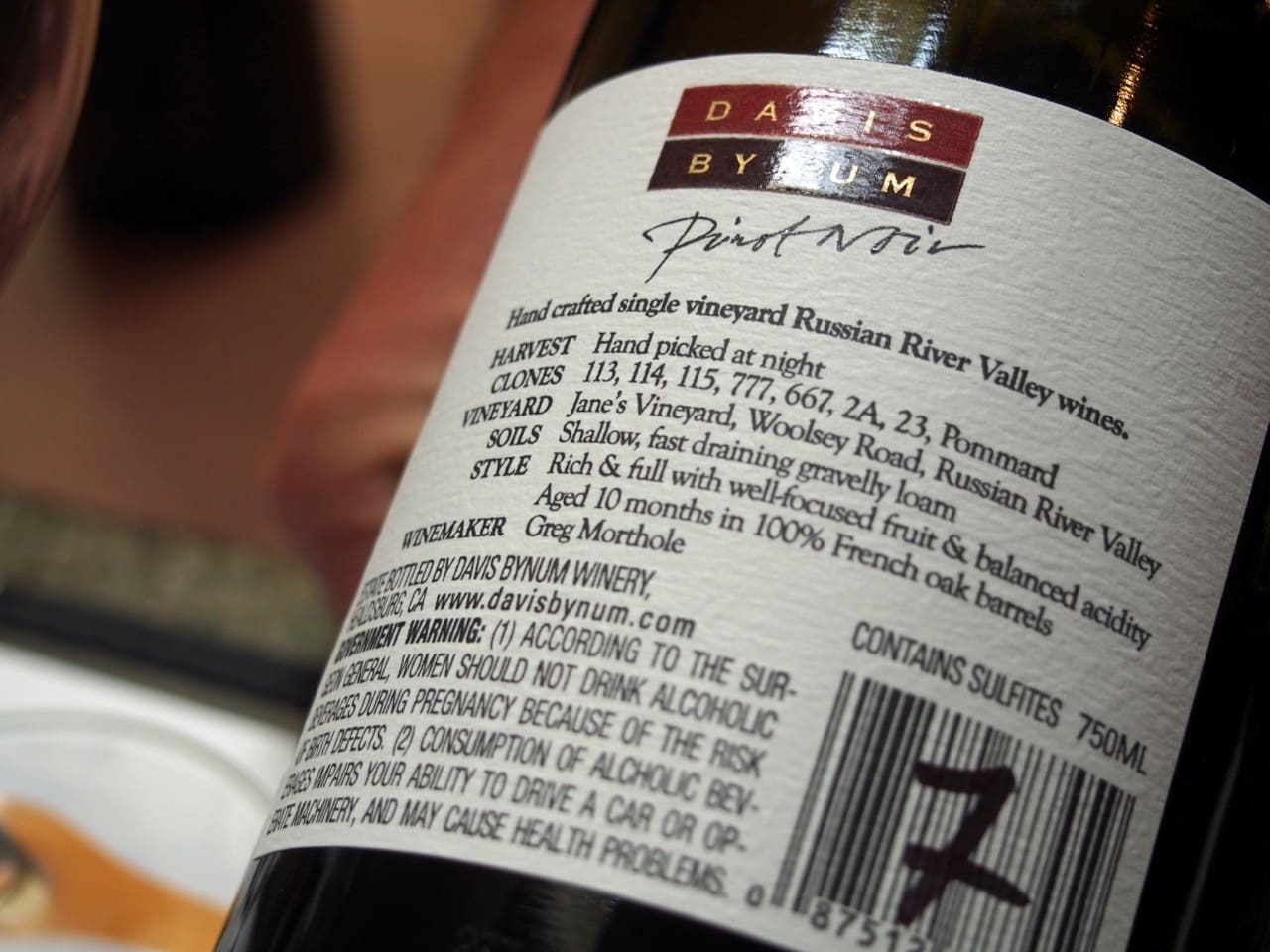 While most are familiar with the wines that Rodney Strong distributes and mass produces, it is surprising that they also produce a Reserve series and several beautiful single vineyard designate wines as well (many of which under the "Davis Bynum" label – also owned by the Klein family). Though the tasting room was packed when I arrived, I still managed to take the self-guided tour around the perimeter of the production facility (looking down on the oak and stainless steel vessels) before settling into a tasting of some of the lesser-known examples of what the winery offers. From opulent cabernet sauvignon to elegant chardonnay and pinot noirs, this winery produces something for everyone whether you are a novice enthusiast or a single-vineyard aficionado.
***
Tasting Highlights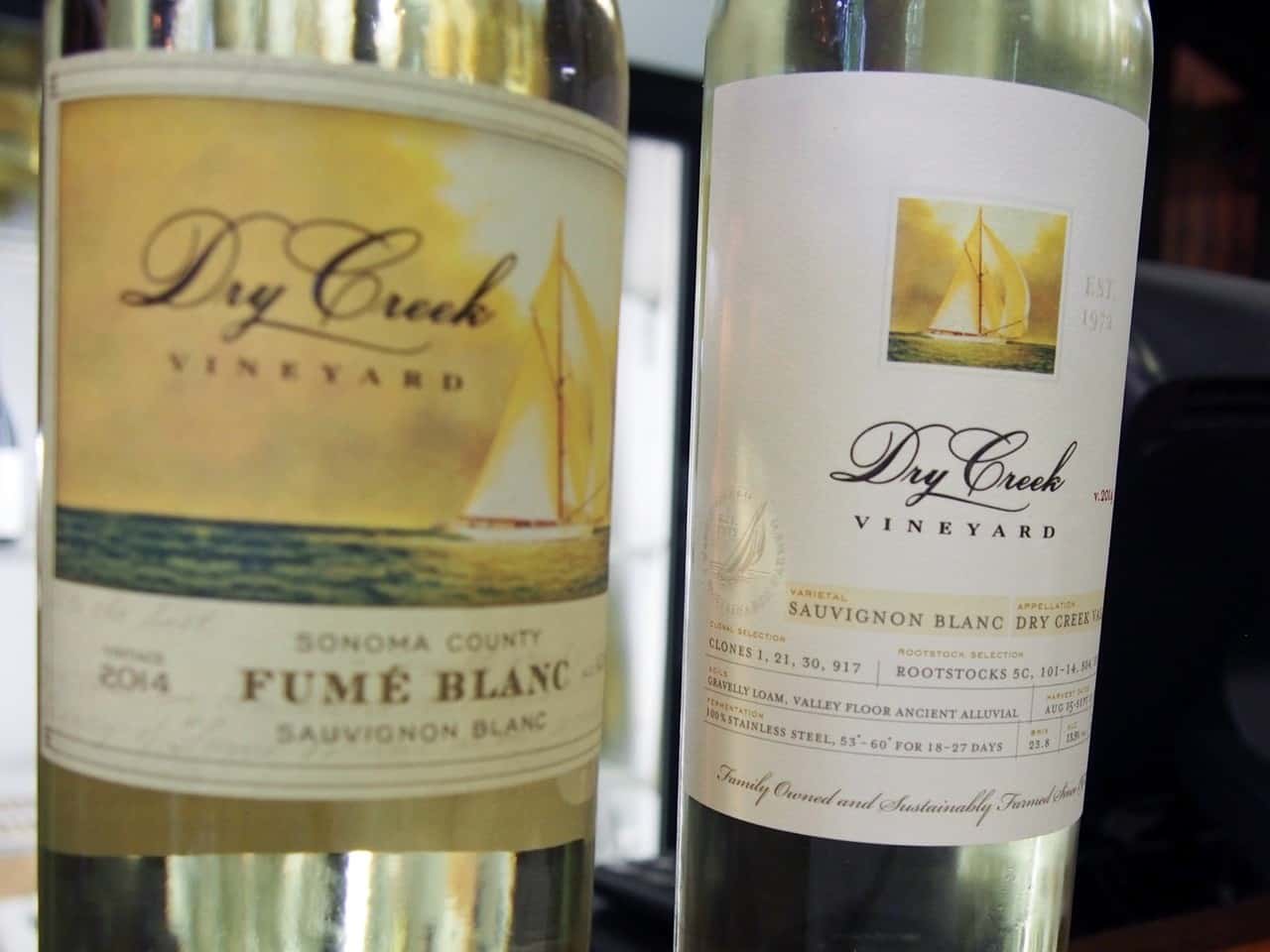 Dry Creek Vineyard 2013 Sauvignon Blanc, Dry Creek Valley, Sonoma, USA (sold out)
Beautiful, ripe tree fruit such as apples and pears, rich and refreshing acid structure, and a clean, seamless finish.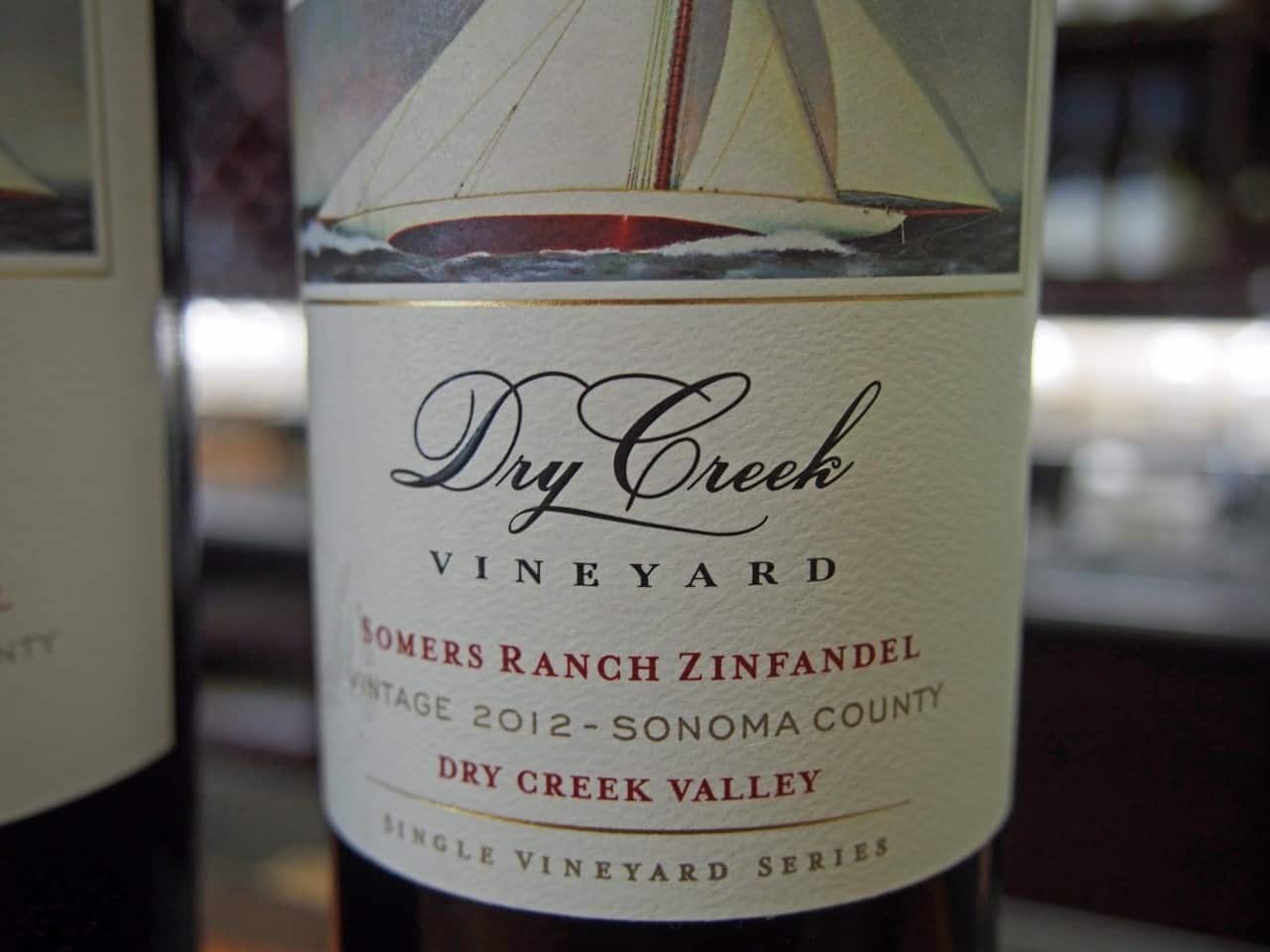 Dry Creek Vineyard 2012 Zinfandel, Somer's Ranch, Dry Creek Valley, Sonoma, USA ($40)
While it is not as dense and extracted as many I have tasted, the Somer's Ranch does not lack in flavor and depth. Bright red fruit meets bramble and berry fruits on the nose. On the palate, a balanced interaction of familiar zinfandel spices meets fresh French oak spice. Complex and age-worthy.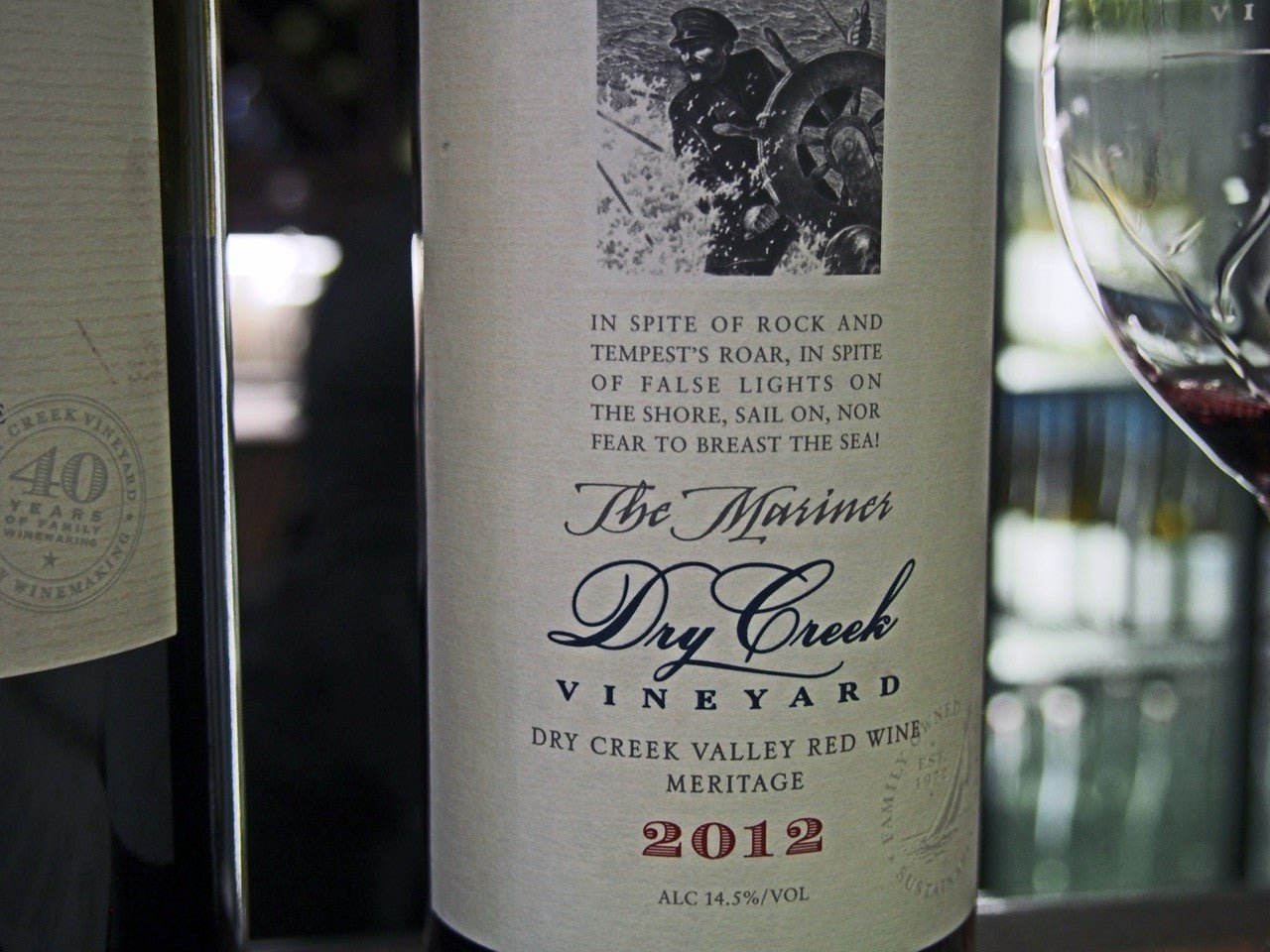 Dry Creek Vineyard 2012 "The Mariner" Dry Creek Valley, Sonoma, USA ($38)
This Bordeaux inspired blend shows layers of flavors and aromatics. Rich black fruit and cassis meets vibrant red currant and under ripe figs, intermingling with bramble fruit and secondary earth characteristics. A slight hint of vanilla and oak on the nose. Rustic, chewy tannin combines with healthy, lively acidity to produce a wine that is both ideal for early drinking (decanted if possible) as well as a decade or more in the cellar.
Davis Bynum 2013 Sauvignon Blanc, Jane's Vineyard, Russian River Valley, Sonoma, USA ($25)
A great way to start a tasting, this wine, coming from a single block at Jane's Ranch, expresses citrus pith, lemon drop, bright melon, and hints of yeast (due, in part to aging on the lees). Beautifully vibrant acidity keeps this wine alive and quenching.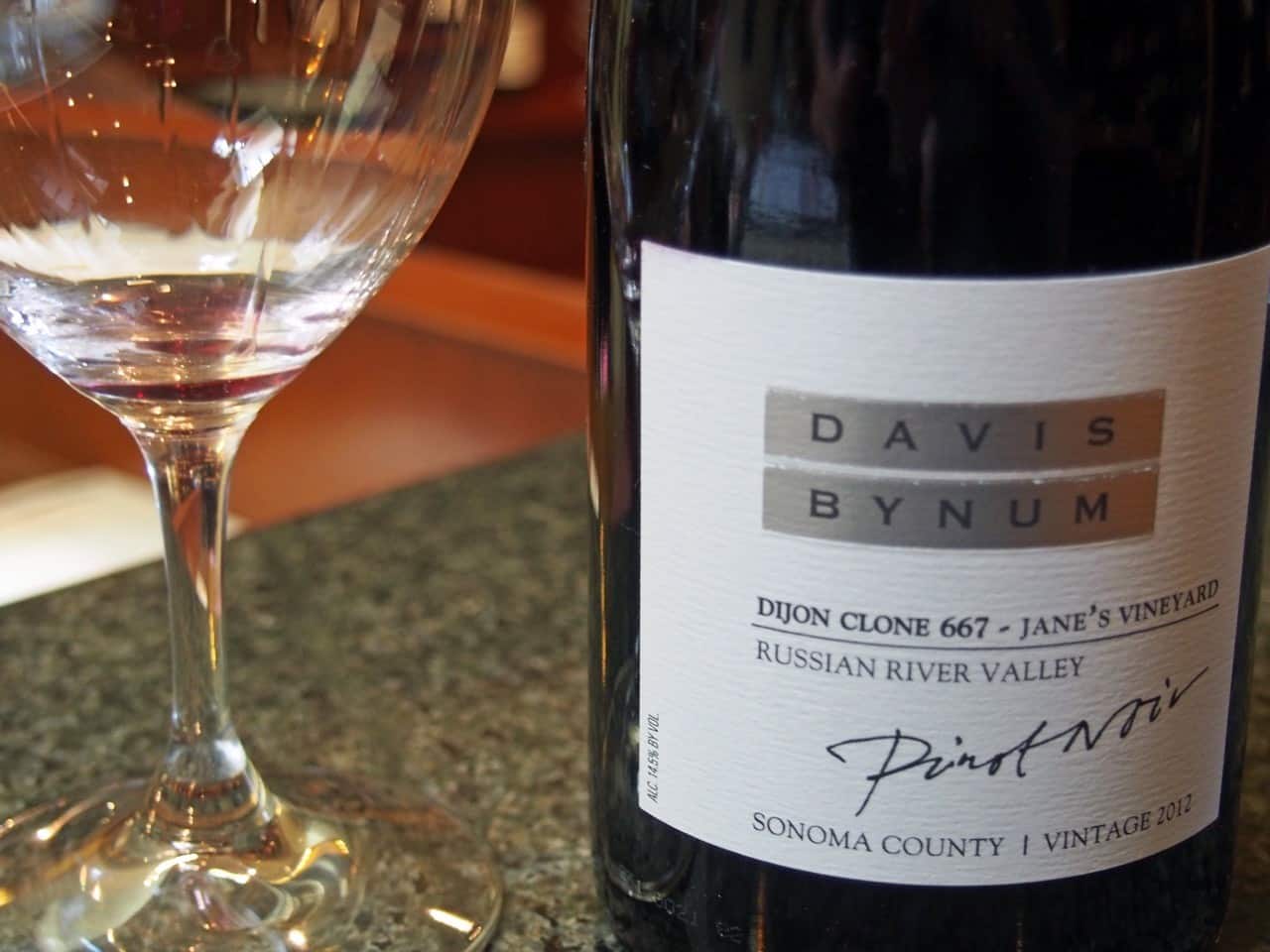 Davis Bynum 2012 Pinot Noir, Dijon Clone 667, Russian River Valley, Sonoma, USA ($55)
Expressing notes of fresh dark fruit such as dark cherries and plums, with secondary earth complexities. This wine yields a very refined mouth feel – soft and supple with moderately textured tannin. Lightly roasted coffee bean can also be detected as one enjoys the lengthy finish.
Rodney Strong Vineyards 2009 "A True Gentleman's Port" Sonoma, USA ($30)
Though I am not the biggest fan of new-world "port-styles," this wine follows with tradition – containing a fair amount of Touriga Nationale (the true grape of Portugal's famous fortified region). A truly expressive wine, A True Gentleman's Port expresses notes of dried cherry and fig, slightly burnt caramel, vanilla and hazelnut, finishing with a prominent spice note. A great choice with cheeses and dried fruits.
---
ABOUT THE AUTHOR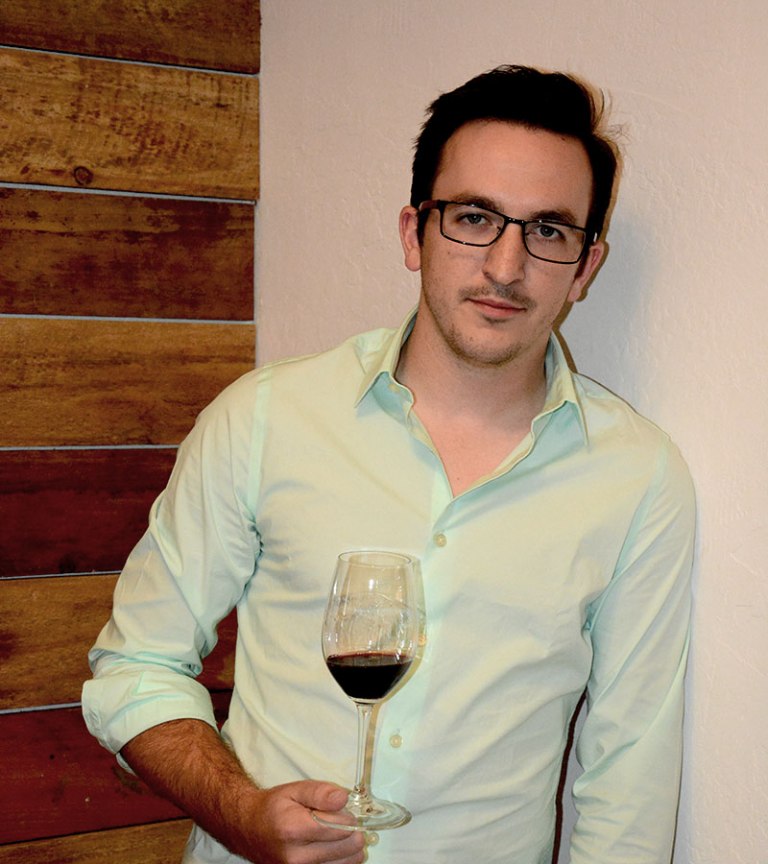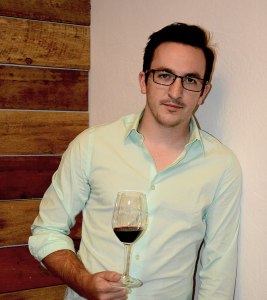 Stephen Sherrill, C.S.W., A.W.S. began his wine endeavors in the humble state of Tennessee as an all around "cellar rat" and wine educator, combining his love of people, food, wine and art. With an exciting genesis of scrubbing tanks and cleaning the crush pad, Stephen quickly began building upon his wine knowledge, seeking out courses and certifications through the Court of Master Sommeliers as well as the Society of Wine Educators, the world renowned Wine and Spirits Education Trust based in London, England and the Napa Valley Wine Academy, where Stephen earned the post nominal Certified Specialist of Wine as well as passing the American Wine Studies™ course with distinction. He hopes to one day be a full time educator, writer, and consultant for any and all things vino.