By: Noelle Hale
Discover our tailor-made wine maps, exclusive to Napa Valley Wine Academy, and learn about how they were produced.
Maps are an important visual reference for any student of wine. Being able to see where one region is in relation to another helps create the context for mental pictures that make wine studies more than just memorizing lists of names off a page. There is already a nearly endless assortment of wine maps available online, but our team at the Napa Valley Wine Academy decided that having our own set of maps, made with a focus on content covered in WSET Levels 3 and 4, would allow us to tailor them to the needs and desires of our students.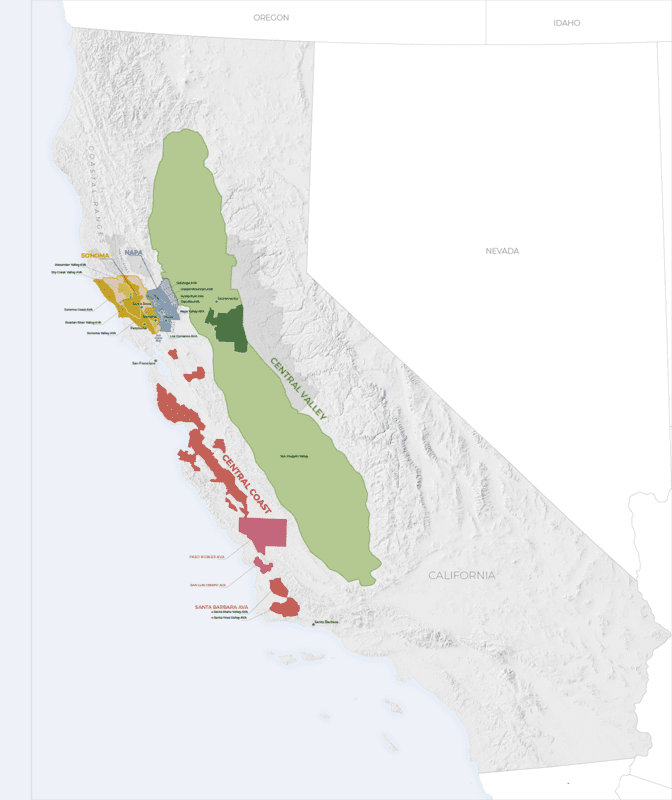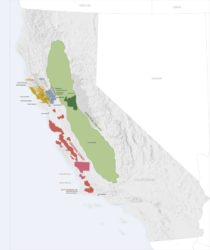 Creating a global set of maps was a big undertaking, so when we kicked off the project last year, we turned to a Ukrainian map maker named Roman we had worked with previously.
Work proceeded on schedule until March, when, as we all know, Ukraine was invaded. Our communications with Roman were abruptly cut off, and for several months, we weren't sure if he was OK. Eventually, he was able to reach out and continue collaborating with us. And we are excited and proud to launch an extensive set of maps he created for our students and members. Updates and additional maps will be released over the coming months.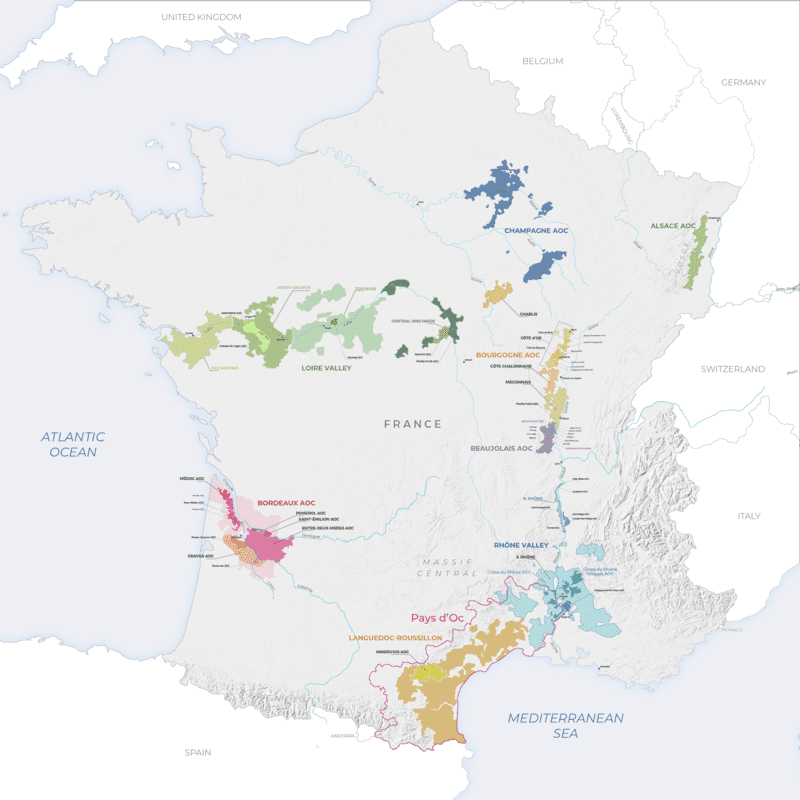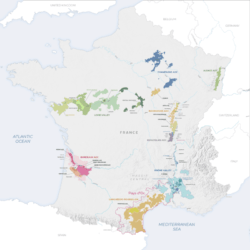 Roman is proud of his heritage and created an extra map showing the wine regions of Ukraine and the Black Sea. Eastern Europe holds some of the oldest wine regions on the planet, and wine has been made in Ukraine for over 2,000 years. We are making this map available to the public for free to show support for Roman and his country, and increase awareness of these historic areas. 
We were also curious about how maps are actually made, so we asked Roman some questions about his work. We found his answers even more fascinating than we expected, so we are publishing them in full below. 
Q: How did you become a map maker?
Roman: I think the main reason is my parents. They are also both cartographers by education, but work in fields related to cartography. It was they who gave me a love for geography, nature, space and its reflection. 
Q: How did you first start working with Napa Valley Wine Academy?
R: If I'm not mistaken, I created the first maps for the Napa Valley Wine Academy in the spring of 2018. We worked on maps that depicted the wine regions of the Pacific coast – the states of California, Oregon and Washington. In general, I had the opportunity to work with many members of your academy – Christian, Carina, Janet, Stephen and it was always a wonderful, fruitful collaboration.
Q: How do you make a new map? Do you use GIS or another map software?
R: Yes, for all maps we collect data using GIS software. This applies to basic vector map layers, thematic layers, and raster images that represent the topography of an area. GIS systems provide excellent opportunities for digitization, storage, generalization, and structuring of data. Then the GIS layers are exported to Illustrator, where we deal with the appearance and decoration of the maps.
Q: In your opinion, what are the most important things that a map should show?
R: Any map is a model of reality (sometimes unreality). The task of the map is to convey the necessary information in a way that is best suited for a certain audience, its experience, and the goals that the author team wants to achieve. But in any case, I always try to make the map easy to read, not to overload it with details and make accents.
Q: What have you liked about making these wine region maps for us?
R: This allowed me to immerse myself in the field of winemaking, and improve my knowledge of places where grapes are grown and their varieties. This gives some advantages in the most interesting places. In particular, it brought my quiz team a lot of extra points. And in general – sometimes it seems to me that I know the geography of the USA on the same level as my native Ukraine. Thus, it turns out that I am also a student of your Academy in a certain way.
Q: What is your favorite wine region map you made, and why?
R: Well, it's simple, and I apologize in advance, actually, I enjoyed working on the map of the Black Sea region the most. It is very pleasant to display the cities and regions with which you have a connection, where your friends were born, or where you spent the most romantic evening. Although viticulture in our country is still at the stage of formation, I believe that we will be able to reach certain heights in this field over time. I also liked working on the maps of New Zealand, California, the Loire Valley.
Q: Do you drink wine? If so, do you have a favorite wine, and what is it?
R: Unfortunately, I am forbidden to drink wine due to my health. I am more friends with beer.
Q: Do you know of any Ukrainian wines we should try?
R: Yes, I can recommend some of our wineries (based on a little research I did among my friends.): Kolonist, Beykush, Prince Trubetskoy winery.
Q: Is there anything else you would like to share?
R: As you have already understood, I am from Ukraine, and there is a very difficult situation here caused by the insidious military invasion of Russia. I just wanted to thank the USA and its citizens for the immense help that your country provides us.