By Brian Freedman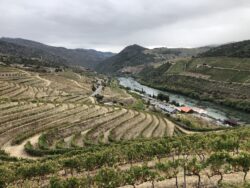 As a general rule, Port is one of the most versatile of all sweet wines. Sure, Sauternes and foie gras is as classic as it gets. And a charming, balanced Brachetto d'Acqui is fantastic alongside sachertorte (Austrian chocolate cake) seamed with a thin layer of raspberry coulis. But Port, with its many styles, and the interpretation of each of them from producer to producer, not to mention the blend of indigenous grape varieties they use, is one of the most unexpectedly useful sweet wines at the table…or, frankly, entirely on its own.
All Port, regardless of style, starts as all wines do: With the picking of the grapes, crush, and then fermentation. But this is where Port diverges: Instead of the winemaker allowing the yeast to consume all—or the vast majority—of the naturally occurring sugar in the grapes, they stop it partway through with neutral grape spirit, which kills the yeast, retains a portion of the grapes' sugar (hence the sweetness), and pumps up the alcohol to between 18 and 22 percent.
From here, it's best to look at the world of Port as divided into two parts: Ruby and Tawny. What differentiates the two above all else is how they're aged. They both start as a wine whose fermentation has been halted by the grape spirit, but Ruby Port is then allowed to age in a bottle, an oxygen-limited environment. In contrast, Tawny Port is aged in barrel, an environment that exposes it to oxygen.
Therefore, Ruby Ports tend to be more overtly fruity, with more grape-centered notes, as well as plums, figs, occasional flashes of spice, and chocolate. Due to their exposure to oxygen, Tawny Ports take on a more amber-like or tawny color, as well as notes of nuts, caramel, dried stone fruits, coffee, spice, and more.
According to the Instituto dos Vinhos do Douro e Porto (IVDP), the region's trade organization, there are several official designations within each category.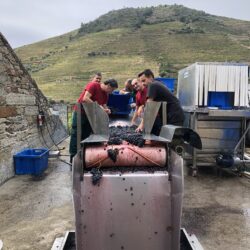 RUBY PORT
Ruby Reserve Port: A blend of several wines, these tend to be extremely affordable and offer great bang for the buck.
Late Bottled Vintage Port (LBV): According to the IVDP, "This is a Ruby Port from a single year, chosen for its extremely high quality and bottled after ageing for four to six years in wood." There is no need to age these in the cellar; they're ready to be enjoyed right away.
Vintage Port: From "declared vintages," years whose conditions were so exceptional that the bottling of a vintage Port is deemed possible. The best of these can mature for decades in the bottle, and even longer in large-format ones like magnums.
Single Quinta Vintage: A vintage-labeled Port from one particular estate. Some of the best known are Vargellas (Fonseca), Vesuvio (Symington), and Bomfim (Dow's), but others are worth looking for, too.
TAWNY PORT
These are divided into the following sub-categories:
Tawny Reserve: Barrel-aged and affordable, but less easily found than the age-statement Ports, which follow.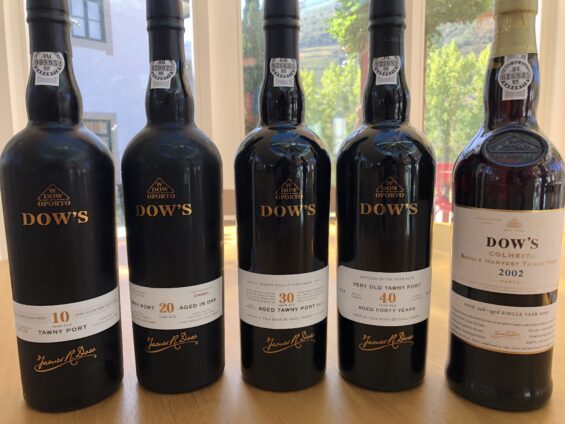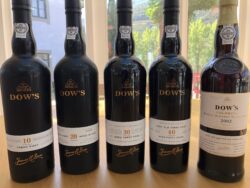 10-, 20-, 30-, or 40-Year-Old Tawny Port: These are not necessarily aged for that specific amount of time. They are a combination of aged Ports that possess the qualities of what an expert panel believes a 10, 20, 30, or 40-year-old Tawny should boast. The older ones—30 and 40—tend to have remarkable concentration and layering of flavors that are nothing short of haunting in the best examples.
Colheita Port: A Tawny Port from a single vintage, these are gaining in popularity right now. They are required to age in cask for at least seven years.
Then there's White Port, which is far less frequently seen, but worth ordering, especially over ice and with good tonic water, whenever you do. It's like summertime in a glass, without the alcoholic punch of a gin and tonic.
As we said, Port is so much more versatile than it often gets credit for—the same goes for Portugal's still wines, which offer some of the most dynamic blends in the world, with a quality-to-price ratio that is unmatched. If you missed it, check out our webinar with the Wines of Portugal diving into Portugal's still wine bottlings.