Napa Valley Wine Academy is one of the most respected wine schools in the nation, inspiring and educating a global community of students in wine and spirits. Every day, our team wakes up with the same, shared goal: to deliver excellence in education, while removing intimidation and frustration from each and every student's educational journey.  
In a nutshell, we are helping connect people to their dreams through education.
It is incredibly exciting (and rewarding) work.
We inspire and educate a global community of incredible students on a weekly basis. We design and offer thoughtfully curated education programs and resources at every level to allow our students to attain the confidence and recognition that it takes to succeed in the wine world and that allows them to ultimately live the life and career of their dreams.  
.
We believe in a personal approach to education, we are success-partners as well as guides on our students' educational journey. Our engagement in a student's journey starts with their first phone call, chat, or email.
We are a team of innovative and inspiring individuals who do great work and have a great time doing it. Each of us brings something unique to the table, but we thrive as a team.
Our team is the best at what they do, and they love doing it.
Partners in wine education, Christian Oggenfuss, Catherine Bugue, and Jurg Oggenfuss have a combined 70+ years of experience in the wine business and came together in 2012 to found Napa Valley Wine Academy. Their goal then was as crystal clear as it is today: to create a professional learning environment where the student comes first, and excellence in education includes the entire experience: from pre-class correspondence to engaging classes with top instructors. They have always been agents of change and this new endeavor was no different.
Having encountered less than ideal experiences in their own educational journeys, many of the frustrations and adversities that most wine students encounter, they have committed themselves to creating an educational environment that is 100% student focused. They knew that with their combined experience (which includes almost every facet of the wine industry; from the importation of fines wines, running successful winery and retail operations, distributing wine, to educating industry professionals) they could create a school that met the needs of the wine industry. With a passion and resolve to meet the unanswered demand for professional wine education in the wine industry, they set out to create an education institution second to none.  Today the NVWA stands as America's Premier Wine School offering the broadest selection of internationally recognized certifications and a full suite of top-notch education courses developed exclusively by NVWA.
In January of 2017, in recognition of their effort and incredible results, Napa Valley Wine Academy was named 2016 Global Wine Educator of the Year by the prestigious Wine & Spirit Education Trust (WSET) and Riedel, at an international ceremony in London England.  
The partners have assembled a who's who list of industry-leading instructors including a total of eight Masters of Wine and a Master Sommelier, and have educated 6,000+ students and counting.  Napa Valley Wine Academy has continued to grow and now offers programs in eight different states across the U.S. as well as online.  In 2018 the team also launched a non-profit foundation to help provide scholarships to make professional wine education accessible to all students no matter their financial situation.  
These three partners have what it takes to build a successful wine education business and now focus on giving students access to the resources that they wish that they had when they first started their wine education journey.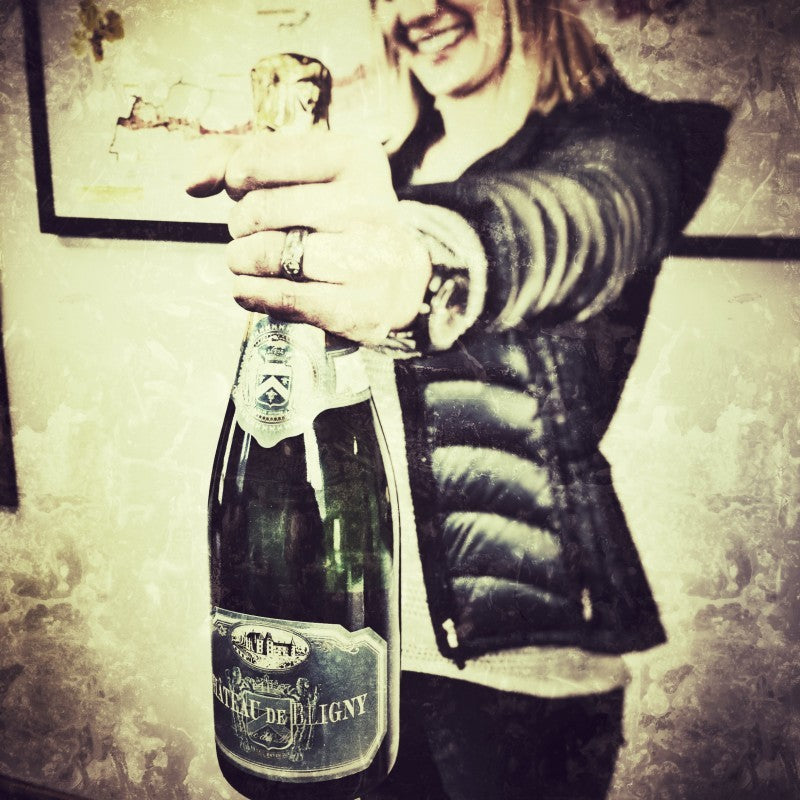 Owning Your Success
To win, we are willing to put in the hard work; be decisive; take responsibility; hold ourselves accountable for our success.
We ARE a Team
Working together as a tight-knit-team makes success happen. We tap into the genius of each member of our team, always open to each other's perspectives.
Having Passion for Our Work
To accomplish great things, we need a hunger to continually do things better, with an understanding that everything we do makes a difference. We show up ready to rock the day and always take pride in our work.
Delivering an Amazing Experience
Our students may forget what we have said, but they will always remember how we made them feel. We use empathy to fix problems. Humility, gratitude, and compassion are our guiding principles. We deliver an amazing experience by being mindful and maintaining our composure.
Maintaining a Positive Focus
We give space to optimism and keep our perspective in the face of adversity.  We see roadblocks as opportunities to be better and develop creative solutions to help create a better future.
You will impact the experiences and goals of thousands of students from around the world while elevating standards for the industry as a whole.  
OPPORTUNITY FOR GROWTH
You will be challenged each and every day. We move fast, and we make BIG things happen. We are a quickly growing company and promote from within.
LEARN
You will work within a dynamic business, interacting with top educators and team members, and learning about wine every day.
WORK WITH PASSIONATE TALENTED PEOPLE
We wake up ready to rock the wine world every day and inspire one another in that goal. Share your talents; collaborate on exciting projects–be a part of our talented and vivacious team.   
CONNECTIONS. CONNECTIONS. CONNECTIONS
You will work with a list of who's who in the industry and build key relationships that will inspire and motivate you throughout your career.  
MAKE A DIFFERENCE
Everything you do will impact the experiences and goals of our students and the industry. You will be integral in helping us conquer the global beverage education industry.
INNOVATE
Think outside of the box, help us do what no one else has done before. 
DETAILS ABOUT OUR OPEN POSITIONS
Customer/Student Success
WHO
Are you known as an outgoing nurturing person? Do you get excited about making a difference in people's lives?
Does solving problems come naturally to you? Are you tech-savvy, detail oriented, looking for the excitement that comes from working hard and making a big impact in people's lives?
If you are looking to work with a team who has a passion for their work and own their success – we would love to talk with you.
If so, then you are in the right place!
As the Customer/Student Success Advisor your number one job is to give every person who calls, emails, chats and walks through our door your full attention, delivering an amazing experience from that very first contact. We are GRATEFUL for every single call, email, chat, and visitor and we want to help them in any way possible. Every call, email, chat, visit is an important step in their journey to successfully achieve their dreams. We refuse to leave our students' success up to only them.
SO WHAT WILL I BE DOING?
We need you to help our AMAZING students decide which course is the best fit for them so they can realize their dreams. As with life, sometimes the process isn't always smooth; there will be times when you will help students figure out how to navigate their online courses, schedule exams, transfer to other courses, etc. Crucial to your position is that you have the ability to calmly listen, learn and solve. If any student's expectations have not been met, you will use your skills to help create and deliver a solution.
You will be the first point of contact for all new inquiries that come in via phone, email, and chat and it will be your job to deliver an AMAZING experience to everyone you come in contact with

Answering questions about our programs and helping students make the right choice

Problem-solving and owning the customer outcome through to student resolution

Anticipating student needs

Turning a great prospect/customer experience into revenue

Outbound phone calls
THIS POSITION IS FOR YOU IF:
You are able to inspire and get students excited about the upcoming journey

You are able to easily build rapport with prospects/students face to face, over the phone, and via online chat

You are a highly skilled verbal and written communicator

You have the ability to de-escalate agitated customer engagements

You are detail oriented

You are comfortable with software/technology/digital native

You are capable of turning a great prospect/customer experience into revenue

You are able to effectively diagnosis and communicate opportunities for a better customer experience

You are able to assess the root of customer problems through asking probing questions

You are a problem solver who can own the customer outcome through to student resolution

You have the ability to connect with people and build lasting relationships

You can effectively diagnosis and communicate opportunities for a better customer experience

You are comfortable breaking down monthly metrics and goals into weekly targets and plans to execute

You possess the ability to multi-task, prioritize, and manage time effectively

BONUS –

You have wine industry experience and an understanding of education in the wine industry
THIS POSITION IS

NOT

FOR YOU IF:
You like to work in a quiet environment without interruptions

You prefer work to flow to you smoothly

You are not excited by the thorough completion of a task or project

You are not passionately inspired by the impact we want to have on the world

You have a hard time seeing the positive side of things

You believe student success is fundamentally out of your control

You have a hard time with a fast moving, rapidly changing business aggressively looking to serve its clients
WHY SHOULD I BE INTERESTED IN THIS JOB?
Student success is vital to our success. This role and this department will grow rapidly alongside the growth of the company

Understanding how to create successful outcomes for customers is key to any company's reputation and revenue growth, and you will be at the center of learning how we do that at NVWA

An opportunity to work with awesome people that make things happen

Get to test and experiment in a business that is constantly launching new projects; there is never a dull moment

Work on promoting products that are helping people live their dreams and grow their knowledge

Be part of something that is growing and making a difference in the wine world
WHY THIS JOB IS IMPORTANT:
We educate thousands of students each year and need someone who can own this role

You will be the first point of contact for our school. The brand depends on competence in the role to effectively communicate with our students

We are helping revolutionize the wine education arena and make an impact in our students' lives

A great student experience is the foundation to our expansion and long-term growth 

You will be integral in helping us reach our revenue targets
Sound good? We want to learn more about you!
Full-time Instructor
WHO
Do you feel energized at the thought of sharing wine and spirits knowledge with a room full of people?
Do you thrill at finding new ways to explain or teach difficult concepts and feel accomplished when these lead to better understanding?
Do you constantly have new ideas on wine classes you would like to teach?
If so, you are in the right place.
We are looking for a full-time instructor at the Napa Valley Wine Academy.
You will teach WSET and other certification courses, along with consumer Wine 101s and other classes you dream up.
You will set the bar high for students and fellow instructors, providing best practices in delivering engaging wine and spirits education.
You will need to hold the WSET Diploma; other certifications are a plus.
SO WHAT WILL I BE DOING?
You will instruct the majority of scheduled courses at our Napa headquarters, including, but not limited to, our WSET courses Levels 1 through 3. (The WSET Diploma is required to teach the Level 3)
Other courses include Certified Specialist of Wine; French Wine; American Wine, etc. ("other courses"). If you do not hold the certifications for these other courses, we will work with you to get you certified as needed.
You will be teaching a good number of Saturday and Sundays as part of your work week.
You will set a high bar for students and other instructors: being fully prepared to instruct each course; always looking into best teaching practices (pedagogy); willing to try something new, and bringing concepts to life in the classroom; constantly tweaking and improving content and delivery for the benefit of the students, all while keeping a watchful eye on class timing and required content delivery for each certification course.
.
When you are not instructing, you will manage the delivery of courses: prepare instruction and class admin materials (wine lists, class schedules); manage the instruction calendar; assist with wine buying, and work with the Director of Education in delivering excellence in education to every student.
THINGS YOU HAVE DONE IN THE PAST:
Taken wine certification courses

Taught wine education previously
THIS POSITION IS FOR YOU IF:
You are excited about making your mark in wine education; setting a high precedent in the industry for excellent education

You don't let obstacles stop you; they energize you to get creative, and you get things done

You have something to offer the team, and you look forward to learning from others on the team

You care about people's dreams and goals and want to help them reach or attain them

You care about delivering an amazing experience for each and every student

You understand that everything you do makes a difference; not just the big things
THIS POSITION IS

NOT

FOR YOU IF:
You do not hold the WSET Diploma

You cannot work on weekends

You have not taught wine education previously

You believe a student's success is realistically/fundamentally out of your control

You think there is a point where you stop personally and professionally growing and improving

You do not like change (we are a fast-moving, growing company and things will absolutely change – even from one week to the next).
WHY SHOULD I BE INTERESTED IN THIS JOB?
We give you the tools you need to create amazing student experiences; come up with ideas; we love innovation

To expand in your role, we will invest in you and your education

You will be able to run with success; creating a learning environment and watching it grow by your actions

You will work with experts who are a 'who's who' in the wine industry

You will be a part of an award-winning company that is changing the face of quality wine education in the U.S. and around the world
WHY THIS JOB IS IMPORTANT:
We are revolutionizing the wine education arena and making an impact in our students' lives. You are on the front lines with students and are crucial to making this happen.

We know how important this role is to the company, its health, and growth: you will be a highly valued member of our fiercely passionate team

Delivering a great student experience is foundational to our expansion and long-term growth, and you play a critical part in delivering these experiences

Creating and delivering new courses is critical to our success and growth, and you play a key role in that success and growth

Our role as America's premier wine school is an important part of the industry's growth and health. When we elevate our students, we elevate the standards of the industry as a whole.
Sound good? We want to learn more about you!