In anticipation of Independence Day and the sweet sounds of corks popping and something fizzy and alcoholic filling your glass, I want to encourage you to set aside the Cava, forget the Champagne—Franciacorta? Don't even go there—and break into the effervescent world of pétillant-naturel wine, or "pét-nats," as the sommelier kids call 'em. First, a bit of history and context—just so you can drop knowledge bombs all over the Bocce court on July 4
th
, especially if you need something to talk about because you're team can't see the
pallina
thanks to all the pet-nets you've consumed.
Knowledge Bombing on Pét-Nats
Pétillant-naturel means, "naturally sparkling," and everyone who refers to wines made in this style as simply "pét-nats," can thank Loire Valley winemaker Christian Chaussard (he looks like everyone's favorite uncle), who coined the term back in the late 1990s. This method of winemaking predates even the champagne method and can be found labeled as both
col fondo
or
méthod ancestrale
. Even Jancis Robinson is hip to the pét-nat craze because it is, like, way defined in
The Oxford Companion to Wine
—a sure sign of the traction that pét-nats are gaining.


Oh! That clarifies it. Wait. What's 
perlant
and
mousseux
again?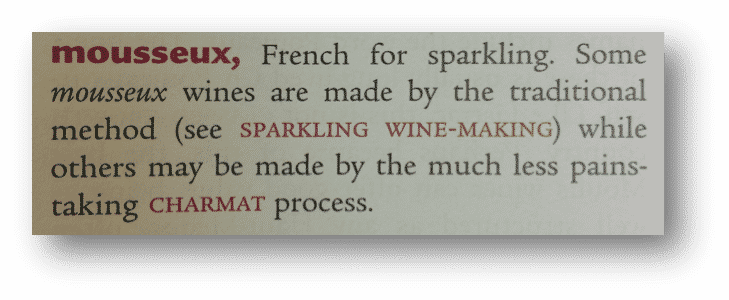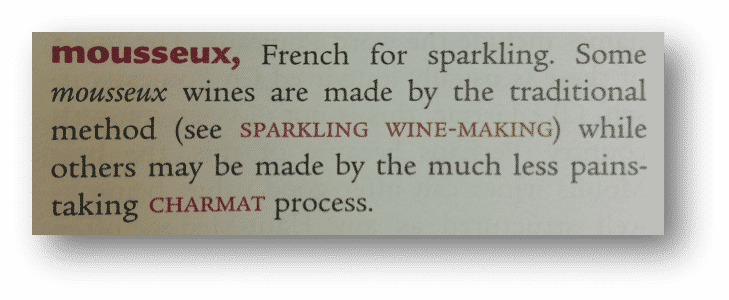 Ah, phew. Thanks, Jancis!
It Might Take Some Convincing
Even if Jancis' endorsement or stories about Christian Chaussard don't get your friends inspired to try pétillant-naturel wines, listen to what the folks are saying on podcasts such as Gastropod, Wine For Normal People, and Wine Without Worry—they have repeatedly called for wine lovers to embrace these crown-capped wines, which offer up, "A sign to the drinker to drink now and drink in abundance," says sommelier and serious
pét-nat proponent
Whitney Adams.
How It's Made, Basically
First, you take the
must
(unfermented grape juice) and let that stuff begin to ferment with the native yeasts that come in off the vineyards. Then, once partially fermented, bottle that stuff—all of it: the juice, the dead yeasts, anything else dead that came in off the vineyards, and let the rest of the fermentation play out in the bottle. Unlike Champagne, you would not add in additional sugar and yeast, and therefore, because pét-nats must rely on the natural yeasts and sugars straight from the vine, they tend to be lower in alcohol and their level of fizz a bit unpredictable from bottle to bottle. Winemakers have to be up for anything including the risk of bottle caps flying in the air during storage and the sporadic shattering of a glass bottle or two. The good news? A lower alcohol content makes these wines incredibly easy to drink, and they're a versatile food pairing pal. From fresh and raw to grilled or fried and spicy—it all works. Various barbecue cuisines for the big Fourth of July celebration will pair superbly with such an easy-going confidant.
Putting It All In Context
Seemingly reckless to some, I feel this wine is the definition of an independent soul. Similar to the independence that this country was founded upon, once left to the bottle, the wine decides its fate. And as Americans, we are also afforded the freedom to be what we want and develop ourselves as we learn. Happy 4th! Cheers!
Tara's July 4th Pét-Nat Recommendations
Anges & Rene Mosse Moussamoussettes Petillant Rose Loire, Vin de France
Nose/Palate: refreshing, crisp fruit, herbs and hints of licorice
Donkey and Goat, Lily's Cuvee Sparkling Chardonnay, Anderson Valley, USA
Nose/Palate: dry, textured, minerally, refreshing with bright grape flavors
Franz Strohmeier NV Schilcher Frizzante
Nose/Palate: tart and lightly fizzy, cranberry, raspberry and mineral notes
j Brix Cobolorum 2015 Kick On Ranch Riesling Pétillant Naturel Santa Barbara County
Nose/Palate: Sour beer/cider, tart green apple
Johan Vineyards 2015 Pétillant Naturel Pinot Noir Willamette Valley
Nose/Palate: spicy honey, bready, tart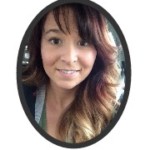 Tara Riley, WSET Level 1 Certified. Tara is a Food Scientist by day and certified wine geek by night. She is just beginning her journey within the wine industry, yet has frequented many a local wine tasting since 2010. Her thirst for wine heightens with every key stroke of writing on this topic. Lastly, as a lover of adventures, food, wine, and travel she has an even stronger thirst for knowledge that will likely never be satisfied.