Italian Wine Professional (IWP) in Chicago
at Eataly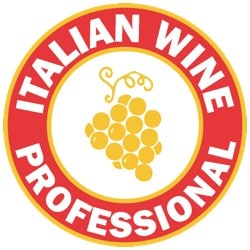 I just wanted to take a moment to thank you for a fantastic course on Italian Wines. I learned so much and now I am eager to put some of that theory in practice by sampling many varieties that are new to me. Drinking Italian wine that I am already familiar with will be elevated to a new level as well since my knowledge will help me appreciate them more.
Again, I very much enjoyed your class and hopefully I can return in the spring for the class that visits the wineries and the Seguin Moreau cooperage. Also, thank you for the good tips for Pinot Noir, I should receive a shipment from Etude in the mail any day.
Hoping that our paths cross again I wish you and your school great success and many more happy students.
Barbara H. - Las Vegas, Nevada
Italian Wine Professional (IWP) Description
Italian Wine Professional (IWP)
3-Day Intensive course- with 
Online Study Module
Looking to learn more about Italian wine than Chianti and Pinot Grigio? Want to become adept at asking for some of those hard-to-pronounce wines you see in the Italian section of your local wine store? Working in a position where Italian wine sales are part of your job description, but lacking confidence in talking about them? Studying for a lofty wine credential but having a hard time making sense of the Italian chapter? Need validation of your Italian wine knowledge? The Online Study Module 
The Italian Wine Professional course content will be delivered online in eight units, which students can work through at their pace before attending the course. Each unit consists of a series of Italian wine regions, with informative text and graphics, designed for online self-study. Each unit includes exercises designed to allow students to assess their understanding of the material and are designed to reinforce the key learning objectives. 3-Day Intensive  Course – 
After completing the online program, students will attend our 3-Day classroom portion of the course. During the classroom sessions, students will:
Attend instructor lead presentations that include interactive presentations, discussions, games, and question-and-answer exercises.
Partake in instructor lead wine tastings of approximately 50 wines that represent the regions that were covered in the online program
.
Make their presentations to the class
.
Exam
- After attending the live course and completing the eight online lessons, students will be eligible to sit the Italian Wine Professional (IWP) exam online. The exam is a test that combines multiple-choice with fill in the blank and matching style questions. There is no tasting or oral answer component to the exam. The minimum passing score is 80%, a score of 90% or above is required to pass the exam "with honors."
---
Course fee $1,250 –includes:
3-day Intensive course includes 24 hours (3-days) of classroom instruction with instructor lead tastings of over 50 Italian Wines ($600 value)
206-page book is the hard-copy version of the Italian Wine Professional course, featuring:

Eight unit-chapters that follow the content presented in the live and online IWP courses
Workbook exercises
Dozens of full-color images and custom-made maps
Additional reference materials in the back that make the book useful as a professional resource and backup for the Italian Wine Central website

Access to the online classroom section of the Italian Wine Central website, with up-to-date information, workbook exercises, and quizzes  ($250 value)
Italian Wine Professional exam and certificate upon passing the IWP exam ($400 value).
IWP Chicago
2017 Dates Coming Soon!