By Nikki Goddard
Until about a century ago, if you wanted to become a powerful woman in wine, it helped to have a deceased husband, as vineyard land was typically inherited only by male heirs. Wine history is full of widows who took the reins after a spouse's death and found great success— Barbe-Nicole Ponsardin Clicquot of Veuve Clicquot, for example, or Hannah Weinberger, Napa Valley's first female winemaker, or Sonoma County pioneer Isabelle Simi. Of course, all of these women had been married to white men, each of whom had the privilege of status and land ownership. 
The millennia-old wine industry has notoriously been a boys' club throughout nearly all of its existence, making it a challenging field for women, woman-identified, and non-binary folks to navigate. But for those who belong to one or more other marginalized groups, gender is just the tip of the iceberg. 
Today, the roadblocks for marginalized women in the wine industry are far less systematized than they once were, but there is still a long way to go. 
The rise of the #MeToo movement has brought long-overdue attention to the trials and tribulations faced by non-male wine professionals and sparked a much-needed global dialogue. Still, we are only just beginning to scratch the surface of intersectionality in these discussions. 
To be truly inclusive, the wine community needs to take a closer look at the experiences of our female and female-identified peers and colleagues who belong to other groups that have experienced discrimination in our midst.
The wine industry can often feel less than inclusive for non-white and LBGTQ+ wine professionals of all genders. Diana Hawkins of Responsible Hedonist Wines is a Black winemaker with ten years of wine industry experience, including past roles in hospitality and retail. She experienced a rude awakening when she arrived in Healdsburg, California, to work a harvest internship after spending two harvests in New Zealand's very diverse wine community. "I've never seen a city as monochromatic as Healdsburg in all my life," Hawkins explained. "In the span of three months, I only saw ten Black people. That's not an estimate; I counted."
On several occasions during her stay, Hawkins went to a popular dive bar with her fellow interns, who were white, and those evenings unfolded relatively pleasantly and without incident, save for a few uncomfortable stares. But when she returned alone, she felt unwelcome and scrutinized by the other patrons. The bar had come highly recommended by several of her wine industry colleagues. 
Later, she visited a different bar down the street—one that had a large sign above the bar reading "NO BIGOTS ALLOWED." Indeed, Hawkins felt much more at ease at this establishment, which led her to wonder, "Why did anyone bother sending me to the other bar if there were more welcoming spaces for POC?" The answer, she realized, was simple: "My white colleagues don't think about it, and they may not even realize that racial bias exists in such an establishment. There are so few BIPOC in the industry that diversity and inclusion training likely isn't high on the agenda at most bars—or frankly in most parts of the wine industry."
Despite the microaggressions she has encountered, Hawkins knows that she brings a unique and important perspective to the wine community. "The industry keeps throwing up its hands and scratching its head in confusion about why younger consumers aren't drinking wine like their parents," she says. "As a millennial and Black woman, I have a lot of thoughts on that and how we can make wine more accessible and less stuffy. The biggest challenge is getting people to actually listen and take it to heart."
Hawkins remains optimistic that change is on the horizon, though she acknowledges there is more work to be done. "I've seen a lot more organizations dedicated to helping BIPOC and women break into the industry and support them once they get there, which is great," she notes. "The scholarships are great as well. That said, I'd like to see a bit more in the way of helping BIPOC who want to work a harvest or work in the vineyard do so in a way that is financially viable. Wages are getting better, but the jobs often don't come with accommodation or a vehicle or health insurance or benefits in general. People with financial resources or a strong support network can swing that, but a lot of people can't. This isn't just a BIPOC issue either—it's a generational issue as well."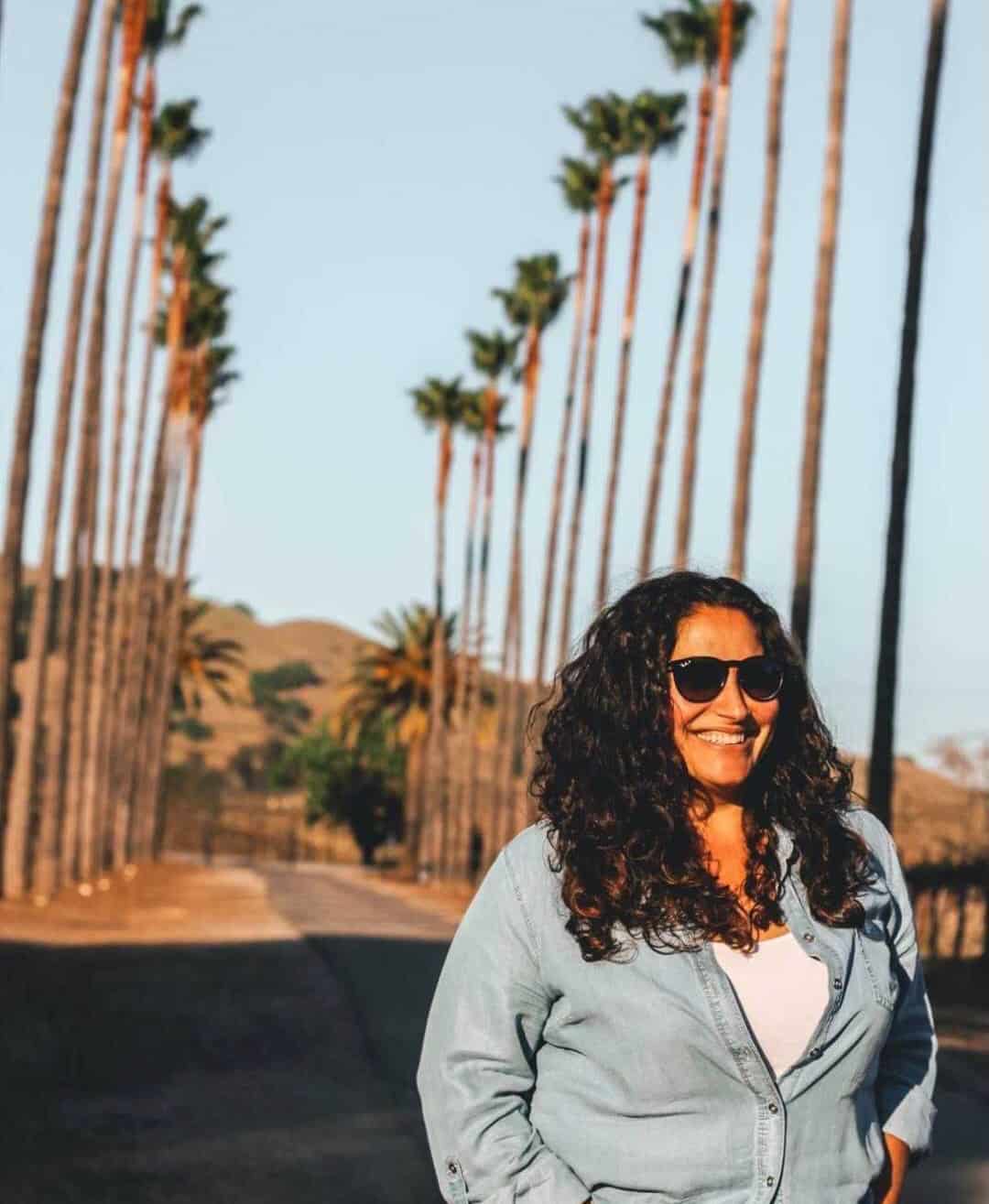 Terah Bajjalieh, owner and winemaker at Terah Wine Co and winemaker at Dorich Family Vineyards, is a BIPOC woman who has been in the wine industry for 12 years. While she has experienced her share of discrimination throughout that time, Bajjalieh believes that being a woman in a male-dominated field can often be an asset in terms of offering varied perspectives among a relatively homogenous group. 
Bajjalieh has found community and mentorship through several organizations that support women and members of marginalized groups within the industry, including Bâtonnage and Hue Society, as well as leadership training and mentorship after she was awarded scholarships through Lift Collective and Dream Big Darling. None of these organizations existed when she first began working in wine; she notes, "the awareness and publicity around the inequalities for specific groups such as BIPOC, LGBTQIA, and women specifically has increased tremendously since I first entered into the industry. That was not a topic of conversation twelve years ago—at least in my world." 
As the conversation around this topic has become amplified, so have the resources allocated to the challenges faced by members of these marginalized groups. "When I was paying for my training and degrees," notes Bajjalieh, "there were very few—if any—scholarships being offered in general, let alone targeted to marginalized groups. Now they are numerous just in California alone. I see people of these groups being uplifted and put into roles where they are given public exposure. There also seems to be a desire to support women winemakers, which I'm really thankful for." 
Like Hawkins, Bajjalieh sees hope for the future amid a mandate to keep fighting for equity. "I definitely want to see this push for change continue—we still have a long way to go before equality is truly shared. I want to see equal pay, equal access to education, and job opportunities for all groups continue. I want to see people's differences cherished and accepted rather than denied and ignored." Echoing this sentiment, Hawkins adds, "We've got a long way to go—but I know we'll get there."