Intro image by Road Side Pictures via Flickr.
by Bryce Wiatrak
In the modern world, wine and opera sometimes get the misguided reputation of being relics of the past—vestiges of high society, only sought after by today's wannabe elite. But actually, in 2015, both resonate as clearly and to a wider audience as they ever have. While opera singers have been accused of shattering a few too many wine glasses with their voices alone (ahem), in truth opera and wine pair as wondrously well as Figaro's marriage to Susanna. Whether you're enjoying a glass of Champagne at intermission, listening to Maria Callas while uncorking a bottle at home, or even singing wine's praises from the stage itself, wine and opera share the ability to transport you away from your seat to faraway lands and vintages past.
So if you're looking to trade in your tickets to Rhianna for Rigoletto, or would rather sip Port than PBR, here are three wines inspired by opera and three operas inspired by wine for your listening and tasting pleasure.
***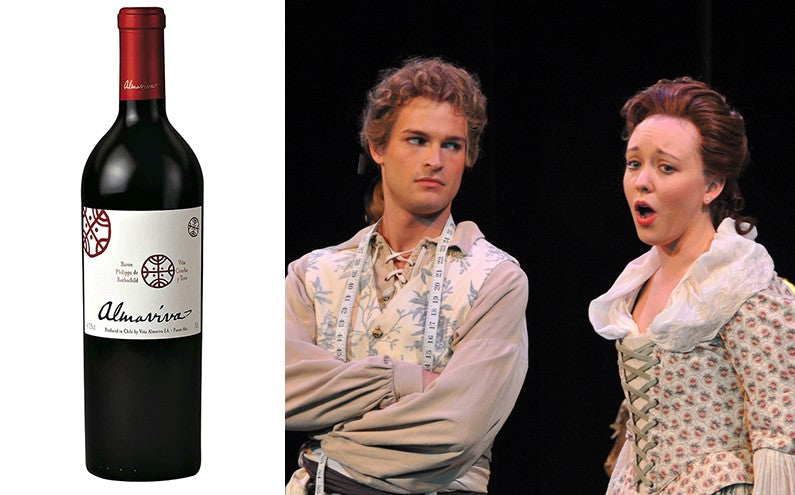 Wine: Almaviva 2011 (SRP $180)
Region: Maipo Valley, Chile
Grape: Cabernet Sauvignon and Carmenère blend
Opera: The Marriage of Figaro
Almaviva is the family name of the lecherous Count and his wife in Mozart's The Marriage of Figaro. In 1997, Chile's megaproducer Concha y Toro collaborated with the wine royalty Baroness Philippine de Rothschild to create a wine in the Count and Countess' honor. This sumptuous blend of Chile's two leading varieties, coupled with Bordeaux's winemaking traditions, remains one of Maipo Valley's most sought after products. A wine fit for the Count himself, certainly a glass or two could have saved the characters some anxiety during their "day of torment, caprice, and folly."
Wine: Bodegas Hidalgo La Gitana Manzanilla Sherry (SRP $16)
Region: Andalucia, Spain
Grape: Palomino
Opera: Carmen
In the first act of Bizet's Carmen, the iconic gypsy siren seduces the soldier Don José while singing about Manzanilla at the café Lillas Pastia just outside of Seville. Manzanilla is a particularly delicate category of Fino Sherry produced in Sanlúcar de Barrameda. Hidalgo has been around since long before Carmen's time, so perhaps she had this producer in mind while praising her favorite local delicacy and luring Don José to his deathly fate.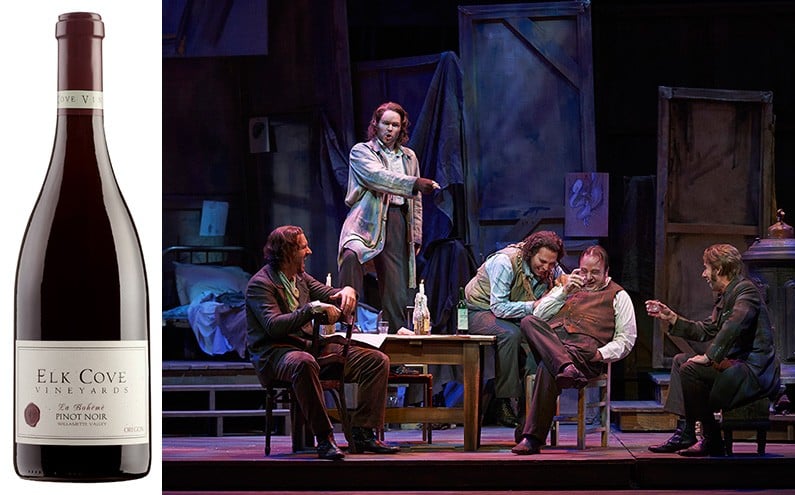 Wine: Elk Cove 2013 La Bohème (SRP $60)
Region: Willamette Valley, Oregon, USA
Grape: Pinot Noir
Opera: La Bohème
Pinot Noir is often regarded as a thinking person's wine. Undoubtedly the tortured poet Rodolfo of Puccini's La Bohème, his lovesick painter bestie Marcello and their hipster-prototype friends brooded over a bottle of pinot or two at the Quartier Latin's Café Momus. Elk Cove, one of Oregon's pioneering producers, dedicates one of their top single vineyard wines to the internationally beloved opera, and it's just as romantic as Rodolfo lighting Mimì's candle for the first time.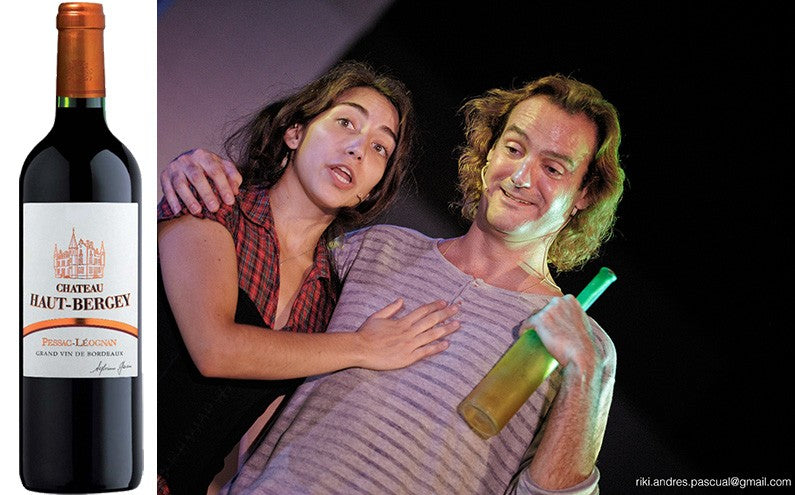 Wine: Château Haut-Bergey 2012 (Avg $31)
Region: Pessac Léognan, Bordeaux, France
Grape: Cabernet Sauvignon and Merlot
Opera: L'elisir d'amore
In Donizetti's opera buffa L'elisir d'amore, the travelling "doctor" Dulcamara dupes the lovesick Nemorino into buying a potion to make his dear Adina return his affections. In truth, the Dulcamara reveals the concoction to simply be cheap Bordeaux. Alas, the wine works its magic, giving Nemorino the boost of confidence he needs to win the girl. Pessac-Léognan's Château Haut-Bergey fantastically over delivers for the price. Bring it to your next date night, and perhaps it will bring you the same success that Nemorino's elixir brought him.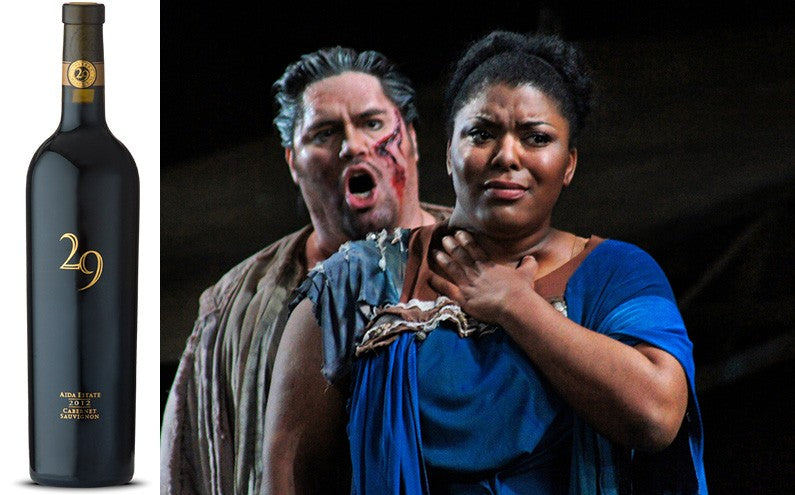 Wine: Vineyard 29 Aida Estate Cabernet Sauvignon 2012 (Avg $219)
Region: Napa Valley, California, USA
Grape: Cabernet Sauvignon
Opera: Aida
Complete with sets fit for a pharaoh, the most dramatic voices on earth, and sometimes even live horses and elephants, few operas can compete in grandeur with the scale of Verdi's Aida. It makes sense that Napa Valley would be home to a fabulous vineyard in the masterpiece's name. Napa cabernet is unrivaled in terms of opulence and vigor, and Vineyard 29's Aida Estate exhibits the strength of the leading lady herself.
Wine: Dom Pérignon 2005 (Avg $173)
Region: Champagne, France
Grape: Chardonnay and Pinot Noir
Opera: Don Giovanni
Don Giovanni's Act I aria "Fin ch'han dal vino" is nicknamed the "Champagne Aria," due to the music's bubbly, lightning-paced speed and the hedonistic character's plan to throw a booze-filled rager that evening. Truthfully, the opera being set in 17th Century Spain makes it highly unlikely that Giovanni would have ever tasted Champagne in its sparkling form. But had he lived today, the Don would certainly stock his cellar with Dom.
---
ABOUT THE AUTHOR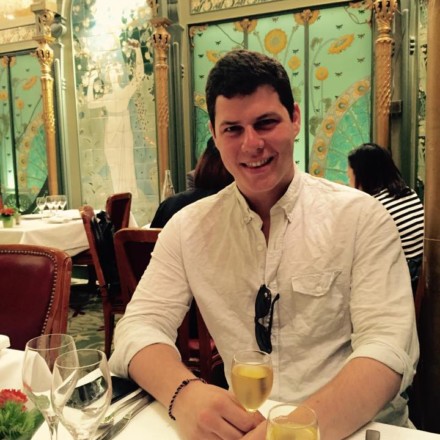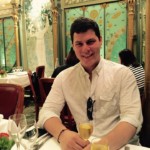 Bryce Wiatrak is the winner of the 2015 Vinous Young Wine Writer's Fellowship. Previously serving as Content & Social Media Manager for Bottlenotes, Bryce writes for a variety of publications including Vinous, The Tasting Panel and 7×7 San Francisco. He is also a Certified Sommelier by the American Court of Master Sommeliers. Follow him at @brycewiatrak.