Co-founder Italian Wine Central, Instructor, CWE, IWP, WSET Advanced Certified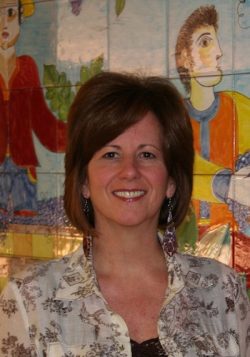 Geralyn draws upon more than 20 years of experience in the wine industry and the fields of teaching and marketing. As a published author and sought-after speaker at wine trade shows, Geralyn is a specialist in developing educational programs for the trade as well as marketing materials that are grounded in education.
In addition to teaching at the Napa Valley Wine Academy, Geralyn teaches both face-to-face and online as an instructor on wines of the world and wine business topics for VESTA and in the Wine MBA program at Sonoma State University, respectively.
As co-founder and education director of the website Italian Wine Central, she is responsible for creating content and teaching about Italian wines. She was Vice President of education for the importer/distributor, Winebow. There she developed a deep knowledge of the wines of Italy, Spain and Portugal, and small producers of unique varietals in her home state of California. In addition to her import/distribution experience, she has held positions in multiple wine industry channels including retail, winery (both tasting room and harvest staff) and in various educational institutions.
Geralyn was co-editor of the book The Business of Wine, which was nominated for the Gourmand World Cookbook Awards. She has been a speaker on Crystal, Celebrity, and Disney Cruise Lines, and as a panelist at numerous conferences and wine events.
Her own continuing education and enrichment have always been a part of her career process. She holds a teaching certificate from Georgetown University in adult learning principles. In addition to the Certified Wine Educator (CWE), her professional wine credentials include the Level III Award in Wines and Spirits from the Wine and Spirit Education Trust, with distinction. She is also an active member of the Society of Wine Educators (SWE), Women for WineSense, the Association for Talent Development (ATD) (formerly the American Society of Training and Development—ASTD) and the e-Learning Guild. She holds a BS in Management and an MBA in Marketing.
She is a continual student of languages—holding dual U.S./Italian citizenship—and speaks respectable French and is conversational in Italian.