When I started writing about wine, no one told me how to do it, let alone gave me any advice that I've been churning over in my mind ever since. My first editor knocked me around, though–challenged me to deliver an article that not only met his standards but met my own–standards I didn't even know I had. That's the mark of a good editor. But what else? Read? Yes. Read, read, read. Read other people's work and pick it apart, and try to emulate it. We could talk about ways of upping your writing game for hours, but below are six practical tips that you can start working on immediately. Much improved wine writing? Coming your way…
1. KNOW YOUR AUDIENCE, ESTABLISH TRUST
Think of reading a bedtime story to a child. If you pull out a copy of Finnegan's Wake, or Ulysses, it may make for a funny Instagram photo of you reading an incredibly complex piece of literature to someone who was expecting "Horton Hear's a Who." Similarly, when writing about wine it's important to consider just who will be reading your article. That bit of information will inform how deep you can dive into your content. Writing for the general public is different than writing for an audience of trade professionals, and many are capable of picking apart the contents of your piece–happily. But writing for the general public doesn't mean you're writing for wine philistines. It's also good to know what age you're writing for–Millennial vs. iGeneration vs. Generation X vs. Baby Boomers. If your audience is a foodie crowd, you'll write differently than you would for a sneaker crowd or a yachting and cigar kind of crowd. If you actively think about who you are writing for, you will establish trust through the level of complexity you reveal in your writing.
2. RESEARCH FACTS, NOT CROWD-SOURCED "TRUTHS" 
If you're writing an article about Paso Robles, and you've never been to Paso, the last thing you should do is rely on sources like Wikipedia, or that one blog post you read a few weeks ago (unless it was written by Jamie Goode or Alder Yarrow). It's important to get into the habit of researching the details of a region by citing facts, stats and figures, and credible information from reliable sources. Using Paso as an example, you might turn to "American Wine" by Jancis Robinson and Lynda Murphy, or to facts and figures from the Paso Robles Wine Country Alliance site. And always try to ascertain when something was published–a web page citing statistics about the wine industry that came out in 2006, certainly won't apply to the same industry in 2016.
3. THAT LIFE-ALTERING, ENORMOUS AND IMPRESSIVELY IMPOSSIBLE CLAIM
YOU ARE TRYING TO PROVE IS WHY YOU CAN'T FINISH YOUR ARTICLE
"Wines from the state of California," you may have written, "are some of the best wines on the planet." Oh, really? That's quite a statement. Good luck trying to prove that in 500 words. Maybe you want to narrow that down and take less of a bombastic stance. Okay, how about: "Wines from the Napa Valley are some of the best in the U.S."? Well, might be good to really narrow down your topic and think about what you're trying to say. Is this an article about how Cabernet Sauvignon from Napa compares to global Cabs? Cut to the chase, avoid trying to make a grand introductory statement and nail your thesis: "Some of the best domestic examples of Cabernet Sauvignon are produced in the Napa Valley." From there you can talk about the differences in Cabernet from Napa as compared to regions known for producing exceptional Cabernet around the globe while staying true to your point.
4. PRINT OUT YOUR ARTICLE, READ IT OUT LOUD
Think of a time when you caught a spelling error in a published book. On page 167 out of 259, and you picked it out. We have become notoriously horrible spellers, or maybe you just type so fast you can't be bothered with it all. Well, a spelling error is the worst, and because of our reliance on spell check and auto-correct, we tend to miss things that humans normally catch, while computers, as smart as they are, haven't fully mastered all the facets of spelling and grammar. Really, the best way to catch a mistake is by printing out your article–even having other people read it. By doing so, you'll avoid embarassing gafes and you might even hear a sentence that doesn't sound quite right, and which needs some fixin'. (Did you catch the spelling errors in this paragraph?)
5. WHEN DESCRIBING A WINE, TAP INTO YOUR INNER POET
I'm of the school of thought that you can't be too flowery or too gushy when describing a wine. People don't need to read about all the "blackberries, blueberries, black cherries and black raspberries," that you so aptly have pointed out. Instead, transport your reader from the glass to the place where the wine comes from, or to a place where you want them to think about traveling when they read your description of the wine–and if not a place, a moment in time; a slice of life.
You haven't had a Merlot from California that is this good in a while. It's a wild, perfumed ride through lavender fields and jasmine bushes, and that lively aroma of California scrub brush, all spice and sun-scorched air. Soft and juicy on the palate, redolent of plum, plum skin and cherry, weaving in a tapestry of black licorice, cedar spice and chocolate notes. It's one of those wines you could have with dinner, and should—maybe a helluva an accompaniment to lamb lollipops, but really, it's a good sipper on its own because it's so damn juicy and round. You'll polish off half a bottle before you've finished seasoning that lamb. You'll be ordering pizza before you know it. – J.C.
6. IF YOUR WORK IS GETTING PUBLISHED WITHOUT ANY EDITS, YOU'RE GETTING OFF TOO EASY
Try your best to work with an editor who you trust and who can give you the kind of feedback that will take your writing to new heights. One way you can tell that you're working with a great editor is how you react to their feedback. If your reaction is: Wow, these are great points and I hadn't thought of this and this is actually what I was trying to say….and inspires you to make those edits straight away, that's a good sign.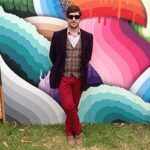 Jonathan Cristaldi is the Editor-in-Chief of NapaValleyWineAcademy.com. Prior to joining the academy, he was the Deputy Editor of two of the largest wine and spirits trade publications in the U.S.: Tasting Panel Magazine and The SOMM Journal. In addition to his work with the Academy, he remains a Contributing Editor to those print publications, and regularly contributes to Vivino.com, Liquor.com and First We Feast. Cristaldi's work has also appeared in Los Angeles Magazine, Liquid LA, Thrillist, Tasting Table, Time Out LA and Psychology Today. In 2009, living in New York City, he founded TheNobleRot.com. The club's activities were featured in The New York Times, Vanity Fair and The Wall Street Journal. Cristaldi has appeared on the Cooking Channel and HGTV. He was also named a "Wine Prophet" by Time Out New York. He currently lives in the San Francisco Bay Area and is enrolled in the WSET Diploma studies program.