Though most outside of the Napa Valley herald the region for its juicy cabernets and luscious chardonnays, there is a growing trend in winemaking to experiment with some lesser-known grape varieties. For some winemakers the movement serves as an opportunity to pay homage to his or her country of origin, like Lou and Roberta Kapcsándy Family Winery and their Hungarian furmint. For others, like Matthew Rorick of Forlorn Hope Wines, it's simply the excitement of playing with under-represented, interesting grapes. Call it sycophancy or call it boredom, the upward swing in expanding varietals represents an evolution in Napa Valley winemaking. Here are six varietals and vineyards that are breaking the mold in Napa Valley.
***
Wine: Forlorn Hope 2013 "Sihaya" Oak Knoll, Napa Valley
Grape: 100% Ribolla Gialla
SRP: $28 (avg. price)
Site: forlornhopewines.com
Matthew Rorick, winemaker for Forlorn Hope, is a UC Davis graduate and arbiter of eclectic varietals and vineyards. Rorick likens his wines to, "Rare creatures from appellations unknown and varieties uncommon, these wines are our brave advance party, our pride and joy—our Forlorn Hope." With minimal intervention, Rorick produces many different wines from all around northern California including "Sihaya," which is 100 percent ribolla gialla. Forlorn remains in good company among other ribolla producers such as Massican, Matthiasson, and Ryme, but it's impossible to talk about ribolla gialla without crediting the late George Vare. It was, after all, Mr. Vare's ardent espousal of the Friulian varietal that led to the original 2.5 acre Vare Vineyard planting in the southern part of Napa Valley in 1999, from which Sihaya and the aforementioned others now source their fruit. The cuttings, procured directly from Friuli by George Vare, are considered to be the first brought to California and likely North America. Rorick notes that the vineyard, now managed by Steve Matthiasson, is situated up against the foothills of the Mayacamas as it stretches up to Mount Veeder. According to Rorick, the vineyard's proximity to the mountain provides a great deal of afternoon shade, protecting the grapes from the intense afternoon sun while allowing for even ripening. Though this specific vineyard provides an ideal home for the varietal, Rorick admits it could potentially do well in other spots around the Napa Valley as it is, "so expressive and has an amazing depth of flavor and aroma that is both immediately apparent but also subtle and layered." The varietal does have its complications however. Rorick asserts that, "while UC Davis has now produced certified virus-free ribolla propagation material, the original Vare ribolla planting is afflicted by numerous viruses which can place an internal brake on vine vigor, resulting in slow ripening as well as poor nutritional status in the must. Concern over vine health in the Vare vines, however, must be weighed against the specific expression of that combination of site and vine–virused or not–which makes the Vare planting and the wines that it produces unique unto themselves."
Wine: Hayfork 2014 Grenache Blanc, Napa Valley
Grapes: 100% Grenache Blanc
SRP: $30
Site: hayforkwine.com
It's no surprise that grenache blanc would work well in an area like the Napa Valley–the variety loves a little sunlight, much like it does in Southern France. Hayfork's Napa Valley roots extend back to 1864 when John Lewelling established his family's ranch in St. Helena–and while the crop has shifted over the years, the family has been farming the land for six contiguous generations. Today, Lewellingg's great-great-great granddaughter, winemaker Haley Wight, oversees the production now and operates under a "less is more" mentality to "allow our wines to evolve naturally," she says, "with the least amount of manipulation possible." With only 90 cases produced, Hayfork's grenache blanc is sourced from vineyards in Calistoga and is abundantly floral and peachy.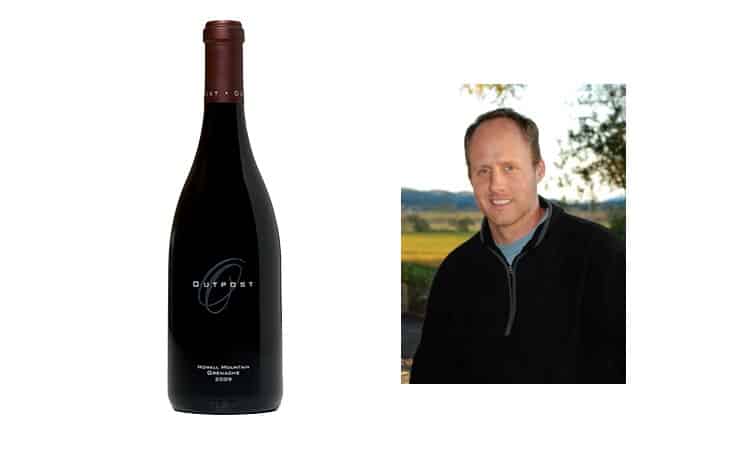 Wine: Outpost 2013 Grenache, Howell Mountain, Napa Valley
Grapes: 100% Grenache
SRP: $46 (avg. price for different vintages)
Site: outpostwines.com
Southern French varieties are beginning to emerge as favorites among several Napa winemakers–particularly grenache (or grenache noir, the sister of grenache blanc). Though Jancis Robinson calls grenache "an unlikely hero of a grape," in the Napa Valley it's still overshadowed by the other predominant red Rhone varietal plantings of syrah. That said, the Outpost grenache made by Thomas Rivers Brown up on Howell mountain is a stunning representation of the grape. The vineyard, planted in 1999 is located within the confines of the Outpost estate and produced its first vintage in 2003. Elevated at an impressive 2,200 feet, organically farmed, hand harvested and situated on red rocky soils, the wine produced is expressively bright, boasting bing cherry, kirsch, strawberry and a touch of minerality.
Wine: Kapcsándy Furmint Muscat Blanc
Grapes: 100% Furmint
SRP: Inquire
Site: kapcsandywines.com
An obvious tribute to vineyard proprietors Lou and Roberta's (Bobbie) Hungarian roots, this unusual white bears a striking resemblance to the dry, white wines of Tokaji. Estate grown and bottled at the State Lane Vineyard in Yountville, Kapcsándy has seen an impressive array of winemakers from Helen Turley to current winemaking consultant Danis Malbec of Latour fame. Though its high levels of acidity will surely impress the most discerning palate, expect slightly more exotic fruit than its European counterpart–a likely result of the more generous, and ample Napa Valley sunshine.
Credit: their website GEORGE O. Hendry
Wine: Hendry 2014 Albariño, Hendry Vineyard, Napa Valley
Grapes: 100% Albariño
SRP: $20
Site: hendrywines.com
Consider the following: the Hendry's just completed an impressive 76th Harvest in the Napa Valley. Couple that with 114 acres planted to vine, 11 different varietals, and a consistently run family operation and it's difficult to refute (not that I suspect anyone would) the quality associated with that level of commitment to winemaking. According to details provided by George O. Hendry on hendrywines.com: the grapes are sourced from Hendry Blocks 2 and 9B, which are on bench lands west of Napa proper. Climactically, the region is a transitional zone between the cooler Carneros region and the warmer "northern reaches of the Napa Valley." Morning fog and afternoon breezes from the San Pablo Bay keep temperatures in the moderate zones. Though albariño remains relatively new to the Hendry portfolio, it's a standout with its crisp salinity and bouncy citrus notes–qualities indicative of its sister variety grown in Spain.
Wine: Calder Wine Company 2012 Charbono, Meyer Vineyard, Calistoga Napa Valley
Grapes: 100% Charbono
SRP: $28
Site: calder.securecheckout.com
Travel outside of Napa and you might never see charbono again. Though its origins remain officially unknown–many sources point to the Savoie region in France (where it's now mostly extinct) and somewhere in northwest Italy–none suggest one versus the other with any real certainty. But it does live here, peacefully, in the Napa Valley where locals get to enjoy it for its dark fruit, lighter body, soft tannins and higher acid, and sommeliers can rejoice for having something other than Pinot Noir to pour on any given Sunday. The Meyer vineyard in Calistoga, where the grapes are sourced for the Calder charbono, still contains vines that date back to the 1960's where it was planted to provide fruit for John Daniel Jr. and the Inglenook winery. Calistoga serves as an ideal growing location as the heat seeking grape ripens notoriously late. Calder does a fine job with it in Calistoga, and winemaker Rory Williams keeps a light touch on the fruit, ensuring the natural acidity, bright cherry and huckleberry notes remain intact.
---
ABOUT THE AUTHOR
Amanda McCrossin is a sommelier at PRESS Restaurant in Napa Valley. A recent transplant from New York City, Amanda formerly headed the wine program at Rotisserie Georgette on the Upper East Side. It was there that she pursued her sommelier training and received her Level 2 Sommelier Certification. In addition to her work at PRESS, Amanda hosts and produces short wine videos for her website "unWINEd with Amanda," combining her passion for wine with her background in the arts.