by Jonathan Cristaldi 
The United States of America are united on one front:
all 50 states in the Union are, in some way shape or form, growing grapes and producing wine
. For a country as a whole, we may not agree fully on anything, but this, rest assured, is fact and not up for debate. I've outlined a fact (or two!) about wine in each state so that you can really wow people with wine-knowledge bombs when standing around the backyard at your best friend's daughter's birthday party. And on a serious note, as exports of U.S. wine continues to increase and our domestic wine industry expands ever more beyond the girth of even our bible belt, it's time to
think about becoming a true American Wine Expert
. There is a need for industry pros versed in the facts and figures and tales of the U.S. wine industry, despite London's effort to downplay the American wine movement. Now, it's true that the map above excludes Alaska and Hawaii, but those states, my fellow Americans, are there in spirit and represented on the graphic below, which, lucky for you, offers a snapshot of each U.S. state and a corresponding number. I know it's been a long time since geography class or social studies, so feel free to reference at will. The majority of these wine facts were sourced from
American Wine
by Jancis Robinson and Lynda Murphy.
50 STATES AND 50 WINE FACTS
WASHINGTON: The second-largest wine producing state, large swaths of land where grapes are planted owe the diversity of their soils to the "Missoula Floods," which deposited sand, silt and an array of minerals throughout the Columbia Valley AVA.
OREGON: The fourth-largest wine producing state known for its cool-climate Pinot Noir wines and white wines produced from the Pinot Gris grape.
CALIFORNIA: Over 90 percent of wine produced in the U.S. is made here, amounting to nearly 250 million cases annually.
IDAHO: Aside from all the spuds coming out of Idaho, over 1,600 acres of vines are planted (some as high as 3,000 feet, higher than any planted in California) and 50 wineries are currently producing a great deal of wine with the best examples coming from Chardonnay, Riesling, and Viognier.
NEVADA: The first winery established in Nevada was the Pahrump Valley Winery, which is about an hour's drive west from Las Vegas and was founded in 1990. They lay claim to producing the state's first commercial wine, released in 2005–a Zinfandel.
UTAH: The first vineyards were planted in the 1860s by none other than Joseph Smith's Mormons, however, because of changes to the Mormon doctrine, those vines perished and settled back into the earth, likely somewhere near Smith's never-found Golden Plates.
ARIZONA: James Maynard Keenan, from the Grammy-Award winning band Tool, produces several wines under his label Caduceus Cellars. He's produced one of the best movies about winemaking, ever: Blood Into Wine.
MONTANA: Vineyards are planted on western facing slopes of the Rocky Mountains but most vintners buy grapes from other states, like nearby Washington to produce wines. Expect local plantings of grapes like Marechal Foch, Frontenac, LaCrosee and others.
WYOMING: A winery in Jackson Hole, the popular vacation home for many wealthy Americans, is also home to the Jackson Hole Winery, which sources grapes from Sonoma and Napa.
COLORADO: With over 100 wineries, vineyards are planted at extreme elevations, some of the highest in the U.S. between 4,000 and 7,000 feet.
NEW MEXICO: Nearly a century and a half before California first saw vines planted in its soils, two priests, and a monk are credited with planting vines in the Rio Grande Valley in 1629 with cuttings from vineyards in Spain.
NORTH DAKOTA: This line, directly out of American Wine, says it all: "…it is remarkable that anyone dares to produce wine in North Dakota." Rhubarb Wine anyone? They make it here.
SOUTH DAKOTA: In the shadow of Mount Rushmore, settlers arriving in 1876 (when this was still the Dakota Territory) made the first wines from berries and fruits. Today, descendants of those settlers are now producing grape-based wines.
NEBRASKA: As of 2002, Nebraska became the last state in the U.S. to officially declare a bonded winery.
KANSAS: The Carrie Nation House, in Medicine Lodge, Kansas is not only a National Historical Landmark, it's also the former home of Carrie Nation, the leader of the Temperance Movement. Gee, thanks, Carrie! Thanks for all your hard work. Do we really think the Carrie Nation House should be a National Historical Landmark? We'd like to see it torn down and the wood used to make staves in which wine might be aged. Indeed, a wine for the ages.
OKLAHOMA: Without an AVA to call its own, Oklahoma shares the Ozark Mountain AVA (which includes a whopping 3.5 million acres of land) with parts of Arkansas and Missouri. Most wines produced in the state simply use the state appellation.
TEXAS: The Texas Hill Country AVA is the largest in the U.S. with some 15,000 square miles of land, but less than 1,000 acres are planted to vine. LBJ historians might want to call Gary Hahne of Hahne Estates Winery. The tasting room is in Johnson City, where President Johnson grew up (though the town is not named after his family), and Gary was friendly with the former President and his wife Lady Bird.
MINNESOTA: Temperatures occasionally reach a bone-chilling -30°F, but varieties bred at the University of Minnesota are built to withstand these extremes–the likes of Frontenac and Marquette, for example.
IOWA: As of 2015, there were 125 bonded wineries in Iowa, up from just 25 a little more than a decade earlier.
MISSOURI: The most widely planted grape in Missouri is the Norton Grape, which is also called "Cynthiana" and is a native American variety. It's as American as the Missouri Gentleman in Herman Melville's The Confidence Man.
ARKANSAS: The Bible Belt stronghold of Arkansas had 30 wineries as of 2015, though there's no evidence that an Arkansas wine was ever served during the Clinton administration. Perhaps (as of this writing) that will change with the (ahem) next, Clinton Administration? (The anecdotal opinions expressed in this factoid are the opinions of the author and not of Napa Valley Wine Academy).
LOUISIANA: The best wines produced here are Muscadine and Blanc du Bois wines.
WISCONSIN: The Upper Mississippi River Valley AVA, the U.S.'s largest AVA enjoys a hefty swath of land in the south of Wisconsin, however, housed within this behemoth AVA is the Lake Wisconsin AVA upon which glacial deposits have contributed to good soils on which to grow grapes.
ILLINOIS: The Shawny Hills AVA is home to most of Illinois' 147 bonded wineries (count as of 2015), which is situated in southern Illinois and enjoys slightly warmer temperatures than other parts of the state.
MICHIGAN: Most of this state's grape plantings go toward making grape juice and grape-based jams and jellies. Most of it is sold to Welch's. But for those grapes destined to make a wine, most are planted close enough to Lake Michigan to take advantage of the lake effect weather, which mitigates extremely frigid temperatures in winter months.
INDIANA: The focus here is on Traminette, a hybrid devised by crossing "Joannes Seyve 23.416" with Gewurztraminer and developed by Cornell University. It's typically made in a semi-dry style, but also as a sweeter or sparkling wine.
OHIO: In the 1820s, the first successful commercial winery was launched by banker Nicholas Longworth, who produced sparkling wines from the Catawba grape.
KENTUCKY: Post-Civil War, vineyards were ripped out and replaced by tobacco fields, but the future is certain: people are smoking less and drinking more so the state's 300+ planted acres of vines is sure to see those numbers increase.
TENNESSEE: Just before folks enter the Great Smoky Mountains State Park for a bit of that good old fashioned American past time of camping and hiking and pretending to be explorers of a vast and unknown continent, most stop off at Sugarland Cellars in Gatlinburg, which is right at the entrance for a bit of tippling.
MISSISSIPPI: Tied with a few others states for housing the fewest bonded wineries in any state, those making the effort are scoring big with locals on their Muscadine wines.
ALABAMA: Apparently, Southern Oak Wines makes a killer Norton wine.
GEORGIA: A winery called Frogtown Cellars produces a wine called "Audacity," which is a Sangiovese-Cabernet Sauvignon blend, and might be the only Super Tuscan produced outside of Tuscany. True or not, branding is all about some claim to fame.
NEW YORK: The first bonded winery was founded in 1860 in the Finger Lakes Region of New York State. That was the Pleasant Valley Wine Company, and today, there are over 34,000 acres of vines planted, with world-class Rieslings coming out of the Finger Lakes AVA–particularly from Hermann J. Wiemer Vineyard (which American Wine absolutely failed on calling out–biggest guffaw); dazzling Tocai Friulano wines produced in the Hudson Valley, especially by Millbrook Winery; and gorgeous Bordeaux blends, especially Merlot-heavy blends, coming out of Long Island–ageworthy examples from the Lenz Winery while two other star wineries are producing stellar wines: Bedell Cellars and Channing Daughters.
PENNSYLVANIA: The Alexander grape variety, planted in Maryland in 1755 to make wine, was discovered by Pennsylvanian John Alexander in the woods near William Penn's Pennsylvania home (Penn planted vines in 1683, in the area that would become Philly, but those vines never made it. Today, there are over 145 wineries in the state.
WEST VIRGINIA: Going strong with 29 wineries and that's about all folks.
VIRGINIA: In 1807, Thomas Jefferson planted 287 vines with cuttings from 24 different European grape varieties, which was the most ambitious of his winegrowing experiments.
NORTH CAROLINA: The Duplin Winery, in Duplin County, planted a vineyard in 2008 with cuttings from the oldest cultivated grapevine in America, the 400-year-old Scuppernong "Mother Vine," which is planted on Roanoke Island. Duplin's wine is called the Mother Vine Scuppernong.
SOUTH CAROLINA: Myrtle Beach vacationers might sip on local Muscadine wines, but chances are they're throwing back cans of craft beer, as that scene has exploded in the state.
FLORIDA: The University of Florida has worked hard to produce disease-resistant varieties that can weather the subtropical heat, which typically prevents vines from going dormant, an essential stage for storing up carbohydrates and energy to produce quality grapes. They've had some success with grapes like Blanc du Bois and Conquistador.
VERMONT: Most of the green mountain state's vineyards are concentrated in the north-western part of the state and one to look out for is Shelburne Vineyard in the affluent hamlet of Shelburne, Vermont, just south of Burlington. Try their Marquettes wine and be sure to feel the bern… ahem… as a result of the alcohol…ahem. ahem. (Yet again, the sarcasm expressed in this statement is the sarcasm of the author, who lived in Vermont, and not that of Napa Valley Wine Academy, which may eventually offer classes in Vermont),
NEW HAMPSHIRE: Grapes are encouraged to live free or die here and the "Father of New Hampshire winemaking," according to American Wine is one Dr. Peter Oldak, who worked in the E.R.
MASSACHUSETS: The after-party, after the Boston Tea Party of 1773, was fuelled by local winemakers and jugs of apple wine. Okay, that's all a lie. Actually, with more than 500 acres of vines planted, Chardonnay and Riesling seems to be doing pretty well here.
CONNECTICUT: Until 1978, it wasn't legal to produce wine in The Constitution State. Today, they produce an array of varieties including one called Vignoles, a white grape hybrid used to make semi-sweet or late-harvest wines.
RHODE ISLAND: Over 200 acres of vines are planted in the state, with a concentration of wineries situated in the coastal area of Newport County.
NEW JERSEY: As early as 1642, Swedish settlers attempted to plant vinifera vines, but gave in to failures and began planting apple orchards to produce cider.
DELAWARE: With the fewest acres planted to vine–a measly 35–Delaware is a beer-drinking state.
MARYLAND: The earliest evidence of a hybrid grape planting (at least on record) is that of the Alexander grape, planted in 1755 on a two-acre vineyard in Prince Georges County, about 12 miles from Annapolis.
MAINE: In 1846, Main was the first state to go completely dry and with that, the rumblings of Prohibition were begotten.
HAWAII: One winery is producing wine from a grape called Symphony, which was engineered at UC Davis by crossing Muscat of Alexandria with Grenache Gris. Planted at 4,000 feet up an active volcano on the Big Island, these are the only vines that experience any kind of winter dormancy in Hawaii.
ALASKA: The first winery, Denali Winery, was established in 1997 in Anchorage and the few producers scattered around the region buy grapes from other states and often blend them to make fruity / grape wines.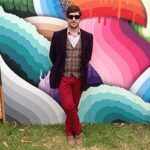 Jonathan Cristaldi is the Editor-in-Chief of NapaValleyWineAcademy.com. Prior to joining the academy, he was the Deputy Editor of two of the largest wine and spirits trade publications in the U.S.: Tasting Panel Magazine and The SOMM Journal. In addition to his work with the Academy, he remains a Contributing Editor to those print publications and regularly contributes to Vivino.com, Liquor.com and First We Feast. Cristaldi's work has also appeared in Los Angeles Magazine, Liquid LA, Thrillist, Tasting Table, Time Out LA and Psychology Today. In 2009, living in New York City, he founded TheNobleRot.com. The club's activities were featured in The New York Times, Vanity Fair and The Wall Street Journal. Cristaldi has appeared on the Cooking Channel and HGTV. He was also named a "Wine Prophet" by Time Out New York. He currently lives in the San Francisco Bay Area and is enrolled in the WSET Diploma studies program.