A Napa Valley Wine Academy education–whether you are pursuing a CSW or WSET credential–will help you compete for jobs** in the following five areas:
Wine Educator
Napa and Sonoma Counties alone are home to approximately 800 wineries. Many of these wineries have visitor centers, where guests can tour, taste and purchase. Wine educators who can convey the merits of the wines they represent with both intelligence and passion will have an edge in a highly competitive marketplace. Check out our jobs & careers board, or WineBusiness.com and the Concierge Alliance of Napa and Sonoma (CANVAS) for openings.
Wine Buyer/Sommelier
Wine buyers work at retail stores and restaurants. Many double as sommeliers. These individuals are responsible for purchasing wines that align with both the budgets of their respective stores and the desires of the customers who frequent them. Buyers must have the sensory acumen to discern which wines best fit their respective portfolios. Restaurant wine buyers will also need to understand and articulate how a particular wine aligns with the cuisine of the establishment.
Importer
Importers work to establish foreign wine brands in domestic wine markets. A CSW or WSET credential will help you understand the regulations governing the wine regions with which you would like to work. Most importers also require that you speak the language of the wine regions in which they specialize. A solid background in sales and marketing will also help you tremendously. Famous importers include Terry Theise (Germany and Austria), Pasternak (global) and Wilson Daniels (global).
Sales Representative
Sales representatives sell wine to restaurants and retail locations. Most reps work for wineries, brokers or distributors. The best sales reps know how to listen to their customers, assess their needs, and briefly, but knowledgeably, explain how a particular wine is a good fit for the customer. Sales expertise is beyond the purview of the Napa Valley Wine Academy, but if you already excel in sales and have a passion for wine, your WSET or CSW training will serve you well as a rep. Start your job search by checking the websites of distributors such as Southern Wine & Spirits and major wine companies such as Constellation Brands.
Brand Manager


An extremely important position, wineries need individuals who develop strategies that advance sales in both the digital and virtual realms. Brand managers often travel widely representing the wines in their care. Their expertise may be in marketing, but a Napa Valley Wine Academy education adds fluency in the viticultural and winemaking practices that make a wine unique. Check the websites of the major wine companies – Constellation Brands, Diageo and Treasury – for any brand manager openings.
**The Napa Valley Wine Academy does not guarantee employment in any field upon the completion of its programs of study.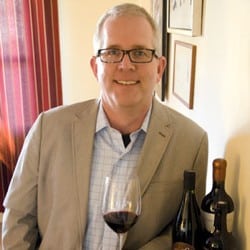 Christian Oggenfuss, D.W.S., AIWS, FWS, IWP, WSET-Certified, Chief Educational Officer, is a second year Master of Wine student with the prestigious Institute of Masters of Wine in London, a passionate wine industry spokesman, wine educator and founder of the Napa Valley Wine Academy. He holds the DWS (Diploma Wine & Spirits), the highest certification from the London-based Wine & Spirit Education Trust and is an Associate Member of the Institute of Wine & Spirits. Christian also holds the French Wine Scholar (FWS) certification with the French Wine Society as well as the Italian Wine Professional (IWP) certification with Italian Wine Central. He brings 20 years of wine experience to wine education as a marketer and brand builder for wine brands including: Stags' Leap Winery, Etude, Beringer Vineyards, Benziger Family Winery, PlumpJack Estate Winery, Odette Estate, CADE Estate Winery, St. Clement, and V. Sattui Winery. Christian has also successfully launched wine-related businesses in Switzerland and traveled extensively to all major wine regions in Europe and North America. He is fluent in Schwiizerdütsch (Swiss-German) and English. Additionally, he is a Certified Champagne Wine Location Specialist (Champagne Bureau) and a Certified Port Wine Location Specialist (Port Wine Institute).