by Geralyn Brostrom, co-founder, IWC
At some point in the Italian Wine conversation, just about anyone can start to feel out of their depth when discussing Italian wine. There is a lot to learn! After all, Italy is the world's largest producer of wine—but Italian wine is neither mysterious nor incomprehensible, and most importantly, students should not fear the study of Italian wines. How deep-seated are these fears? Well, probably not "Psycho"-seated, but they are a reality.
"Italy by far is the most daunting country for any student of wine. The mere scale of regions, styles of wine, grapes, and vineyards can seem truly overwhelming. . . "

—Tim Gaiser, Master Sommelier
What Fuels This Fear?
It starts with common misconceptions that have been bandied about then became part of the fabric of the discourse on Italian wine. The Italian Wine Professional (IWP) certification course was specifically developed to help students of wine tackle those fears head on. Let's break down these misconceptions.
Misconception #1:
Italian wine should be studied the same way as all other European countries—by region.
Reality:
While studying a country's wines in a region-by-region approach does seem to be common, it simply does not have to be that way. Italy's diversity actually lends itself to a different approach. The IWP  takes a different tack, organizing content by grouping together as many concepts that are similar and also in an approach that is very similar to how people buy and sell wines—by style:
Red wines
White wines
Production methods (sparkling, dessert, etc.)
Price/sales attributes
Let's face it, we are all pressed for time these days, and a course that makes efficient and practical use of our time is welcome.
Misconception #2:
Italy has more denominations than any other wine producing country.
Reality:
While Italy does boast
an impressive number of denominations
(408 DOP's), France comes in close with
364 AOP's
. Add to that the staggering number of premier cru vineyard sites (600+), many of which students of wine are often asked to commit to memory while studying France, and the landscape begins to look parallel. How to tame this size 408 beast? Like most seemingly daunting tasks: one step at a time. Don't attempt to memorize Italy's 408 DOP's all at once. That is a surefire strategy for forgetting them immediately after a test. Start with the most commercially significant, widely distributed DOC's and DOCG's, master those, then come back and add on.
Misconception #3:
Italy has 3,000 + grape varieties that need to be studied.
Reality:
This is probably the most dramatic urban Italian wine legend. I have seen articles that state 2,000, 3,000 and even 4,000! Bigfoot returns. In fact, grape varieties have to be registered with the Ministry of Agriculture in Italy, and the
catalog currently lists 511 varieties
. Are there more in the ground as yet to be discovered—or
re-discovered
, as it were? Experts believe so, however, until they are cataloged, students are best served focusing their energies, again, on the most commercially significant, widely distributed varieties.
Misconception #4:
The Italian language is difficult to pronounce.
Reality:
It is true that Italian is not spoken by nearly as many people as other European "wine country" languages such as Spanish, Portuguese or French (yes, Chinese and Hindi are among the top spoken and do produce wine too). But Italian is a beautiful language to practice. Like Spanish, just about everything that is written is pronounced. Contrast that to French, where a lot of what is written is silent. Use the
Italian Wine Central
website to hone your skills.
Misconception #5:
Italian wine is complex, mysterious …Italians have a penchant for intentionally complicating their wine laws.
Reality:
This myth is the most difficult to counter. Italians themselves will tell you they love to make laws and complicate things in general. However, Italian wine would be no fun to study and not nearly as exciting if it were not for some mystery!
"As a passionate Italian wine lover and lifelong teacher, the Italian Wine Professional course book Into Italian Wine had me rapt. This book presents a concise yet detailed combination of regional information, grape variety profiles, and pronunciation exercises (which is half the battle). The . . . Italian Wine Professional course and book [are] a must-have for any student, buyer, or lover of Italian wine."

—Kevin Zraly, educator, author, Windows on the World Complete Wine Course
Have a look at the
Italian Wine Professional Course
.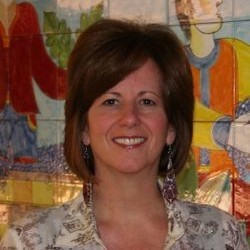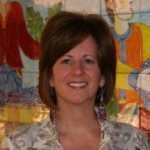 Geralyn Brostrom, CWE, IWP, VIA Italian Wine Expert Education Director, Italian Wine Central. Geralyn is co-founder and education director of the Italian Wine Central (IWC) website, a central network for wine professionals wanting to learn and teach about Italian wines. Before starting IWC, she was Vice President of Education for The Winebow Group. A 25-year veteran of the wine industry, she has held positions in multiple channels: winery, import, distribution, retail, and the non-profit wine education sector. As a published author her book titles include Into Italian Wine and The Business of Wine, which was nominated for the Gourmand World Cookbook Awards. She is an instructor in the Wine Business program at Sonoma State University in California and the Wine Studies program at the Culinary Institute of America at Greystone. Geralyn holds a BS in Management and an MBA in Marketing, is a dual citizen of the United States and the Italian Republic, and is conversational in both Italian and French. Her professional wine credentials include the Vinitaly International Academy (VIA) Italian Wine Expert, the Italian Wine Professional (IWP), the Certified Wine Educator (CWE) from SWE and the Level III Award in Wines and Spirits, with distinction, from the WSET.