French wine has always spoken to my heart and palate, so it is no mystery that I am drawn to the wines of one of the most historically important wine regions in the world, Bordeaux. My most recent travels took me on a wine adventure to a villa in Saint Émilion and exploration of the region. While you can learn most everything from a book, here are five Bordeaux wine facts that became clearer after visiting the region:
1. The sheer size of the region. Bordeaux is nearly 300,000 acres of vineyard area in the southwest corner of France. It produces more Merlot and Cabernet Sauvignon than anywhere else on the planet and is approximately 5 times larger than Burgundy. Napa Valley is only one-sixth the size of Bordeaux when comparing planted acreage. Actually driving from one area to the next makes the size of the region so much more impressive. You can't possibly visit all of the major areas in one or even two days. We stayed in Saint-Émilion and chose to visit chateau in Medoc which was a good hour away by car, not considering traffic.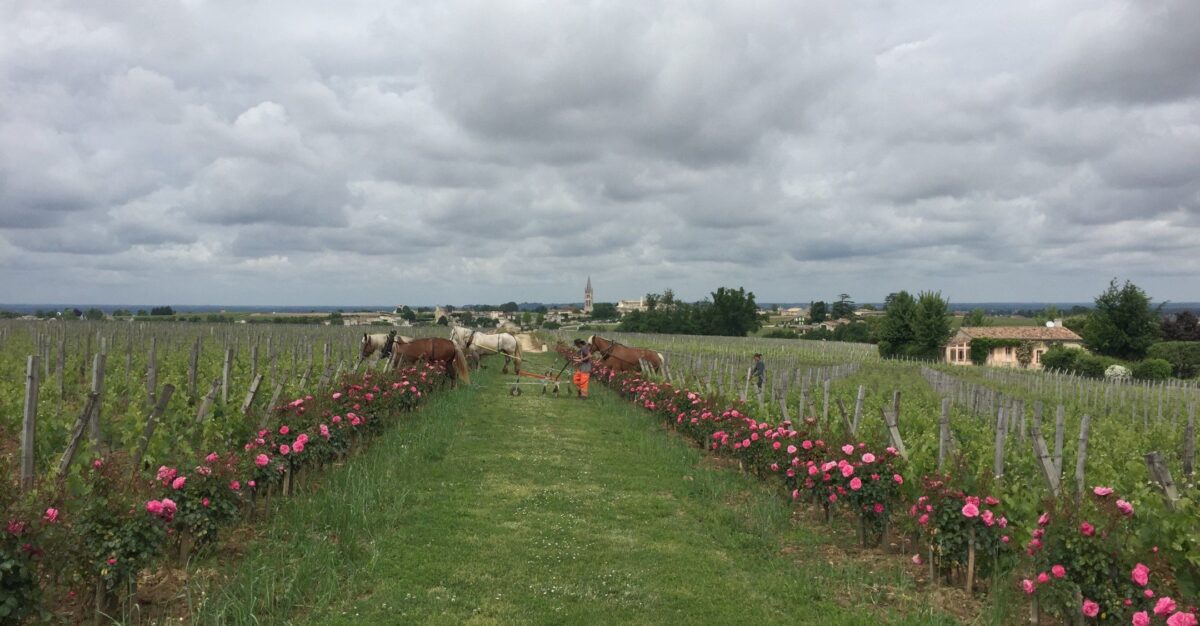 Horses tending the Troplong Mondot vineyards overlooking Saint Émilion
2. Major influence of the rivers. A network of rivers throughout the region empty into the Gironde Estuary. The water helps to keep temperatures moderate and more constant. We all know the benefits of large bodies of water in wine regions. It's just so much more evident when you see with your own eyes that this year's spring freeze that destroyed so many vineyards created less destruction on the vineyards close to the river. The historical importance of Bordeaux as a port city is also brought to life when you actually see where the large trading ships docked and registered goods.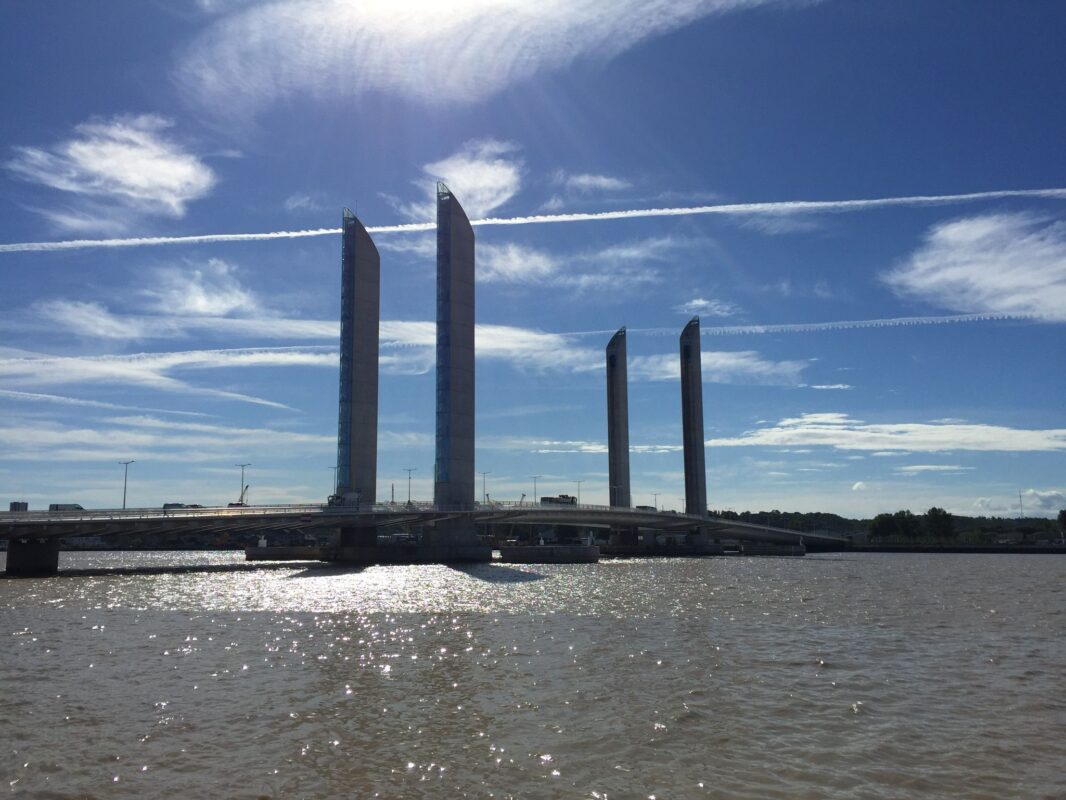 Pont Jacques Chaban-Delmas verticle-lift bridge over the Garonne River
3. The importance of the Dutch draining the Medoc. I always knew the Dutch drained the Medoc in the 1600s raising the gravel bed and making it possible to plant vines. While visiting the Chateaux in the Medoc it became more impressive when you realized how very few of the chateau had underground cellars due to the water levels. On the right bank in Saint Émilion, you can completely immerse yourself in the underground limestone world. In addition to an underground network of cellars, there is a spectacular monolithic church that is not to be missed.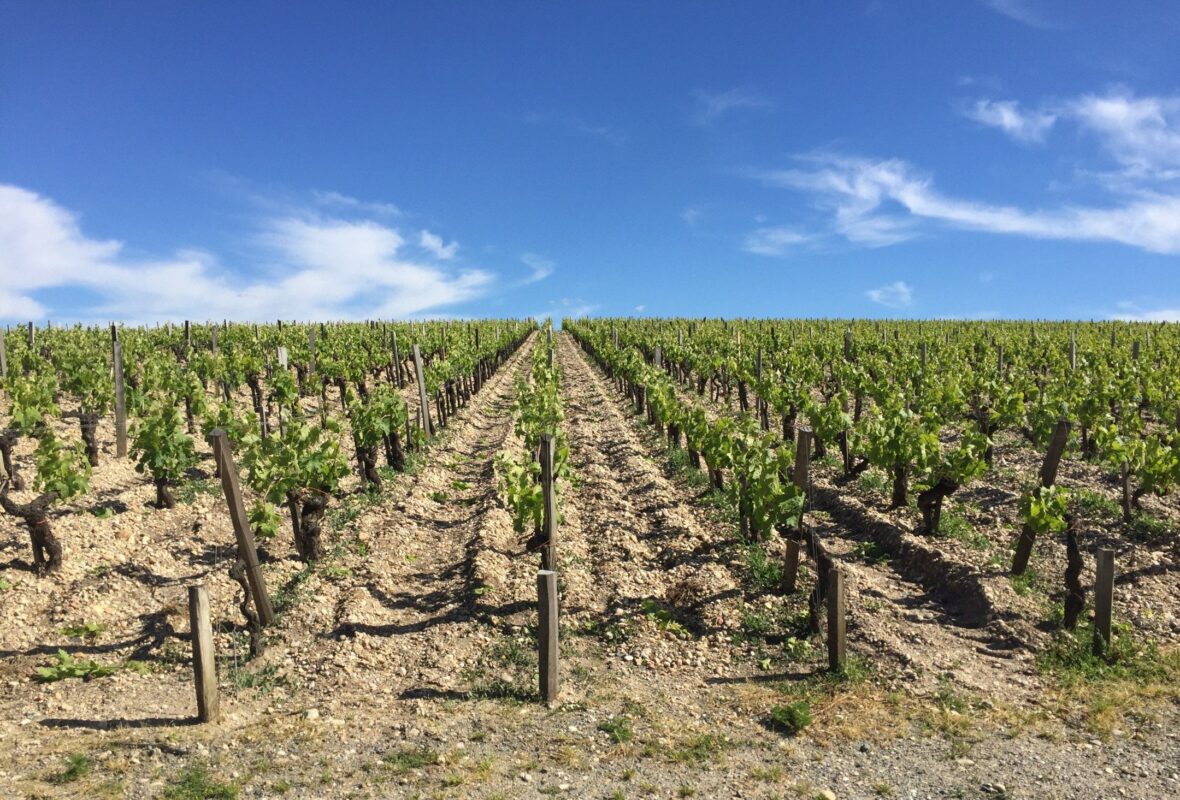 Chateau Lafite Rothschild vineyards in Pauillac (Medoc)
4. The devastation of the 1956 freeze. The worst freeze in history that killed a quarter of the vines across Bordeaux, especially hurting Malbec plantings. After 1956, Malbec plays more of a minor role in blends vs. the more prominent role it previously held. Seeing some vines that survived the 1956 freeze put into perspective just how bad it really hurt the region. You can see some of the vines that survived are split in two (see photo). And unfortunately, I was there after another spring frost devastated parts of Bordeaux.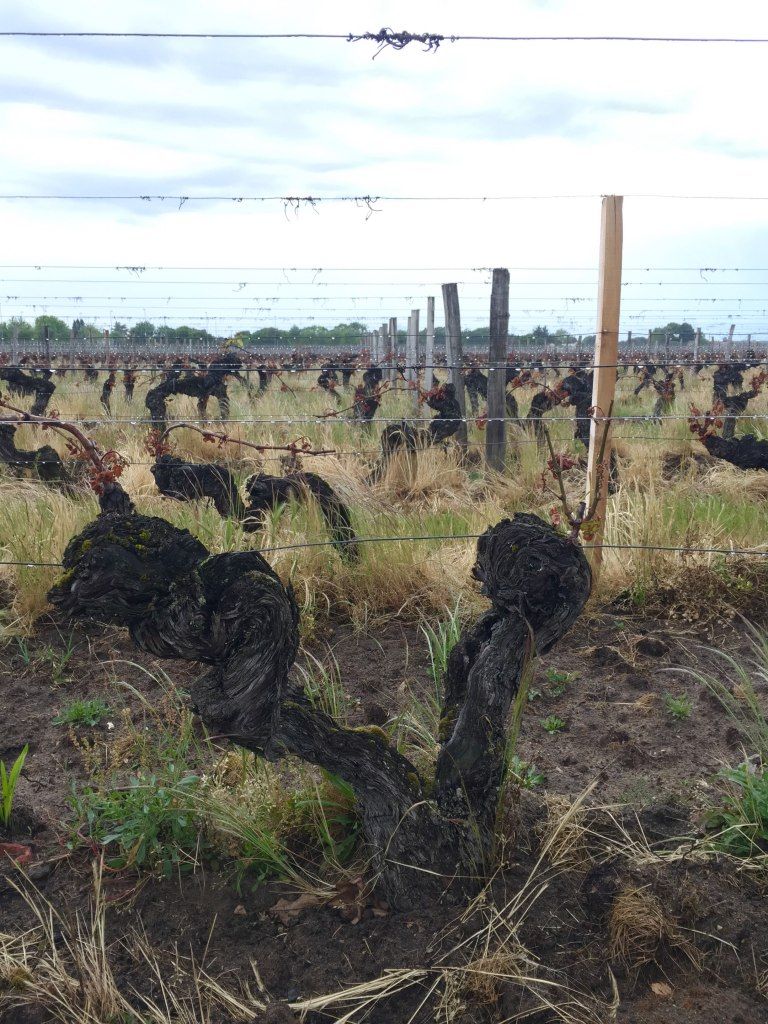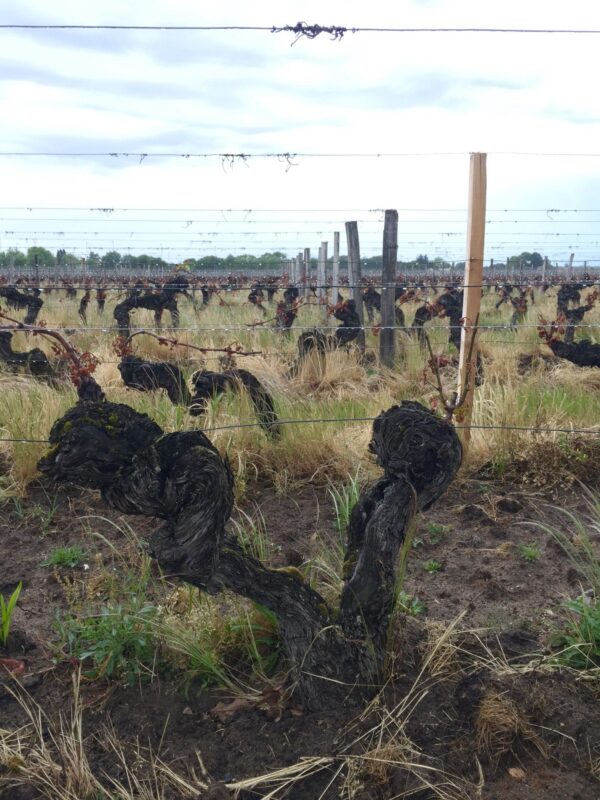 Old vine split in 1956 freeze with destroyed leaves from this year's frost (Chateau du Tailhas vineyard in Pomerol) 
5. The significance of cuisine. I can't think of a better vacation than one that includes wine and food- and Bordeaux does not disappoint! Everywhere you turn there is a culinary experience waiting to happen. Just imagine yourself drinking a crémant (sparkling) or white with local oysters from the coast. Or perhaps you prefer a luscious sweet botrytis wine paired with seared fois gras. For me, I'll enjoy an elegant red from Saint Émilion with wild pollack and smoked duck breast powder (at least for today). In the end, you can't go wrong and you won't go hungry.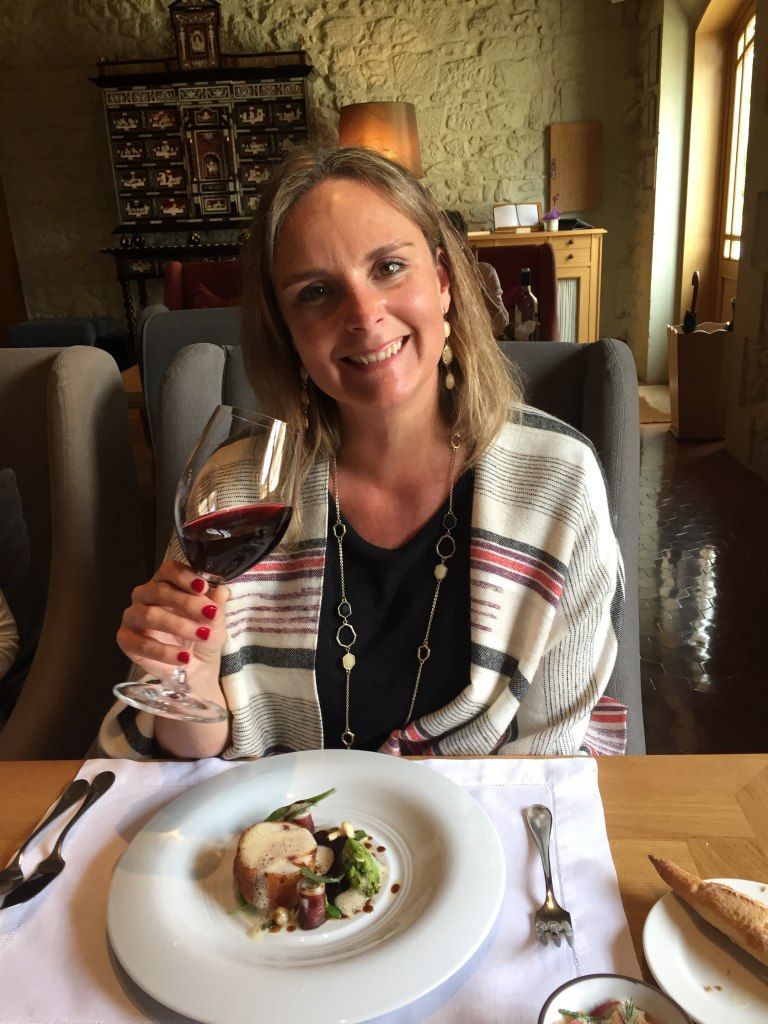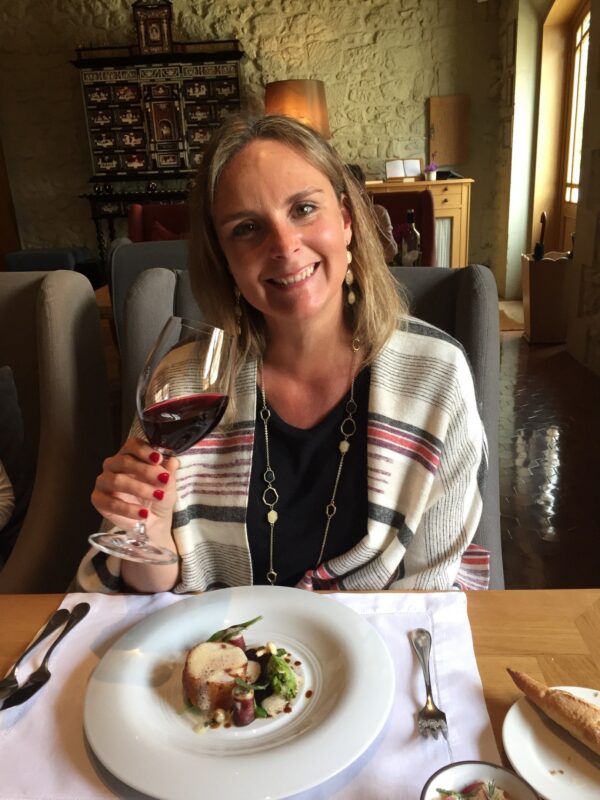 Enjoying an exquisite meal and wine at Les Belles Pedrix 
Bon Appétit and Bon Voyage!
 Shelley Cartland, FWS, WSET-Advanced is originally from Los Angeles, but now lives in Yountville, California. She loves working and teaching at Napa Valley Wine Academy and as an ambassador for RARECAT Wines. RARECAT Wines is a boutique producer of wines from three world-class regions: Bordeaux, Champagne, and Napa.
So, are you ready to learn more about Bordeaux? You could become an expert. You could become a French Wine Scholar in fact. More information about the French Wine Scholar program, click on the FWS image below: