by Geralyn Brostrom, co-founder, ItalianWineCentral.com
It isn't always the first question I get asked when I meet someone new, but it usually makes its way into the dialogue at some point.
"So how did you get into the wine business?"
The answer is really simple—despite completing my MBA in record time and landing what seemed to family and friends like a good job in bank marketing—I was bored. So my husband and I answered an ad for "tasting room staff" at a local winery. Although my career path has followed a winding road, moving from one job to the next was relatively easy, and my mantra has always been to never look back. That was 28 years ago. Today, however, getting into the wine industry is not as easy, so planning and strategizing can pay off.
10 TIPS TO HELP YOU FIND THAT SWEET SPOT
Understand the industry. Yes, sorry, the first tip is always the most obvious. Do some research and talk to anyone you know already in the industry. Get a book on the business of wine, like this one.
Target your segment. The wine industry is a complex one, with multiple interconnected segments. Many jobs are directly involved with the making or sale of wine and others support the industry. Do some soul-searching. Do you like people or numbers? Do you like travel or staying close to home? Do you mind working nights and weekends or are you a nine-to-fiver? Check jobs boards like the Napa Valley Wine Academy's Wine Careers & Jobs board and the one on winebusiness.com and skim the listings. Not only will it open your eyes to real-time jobs, but also what is required at specific levels.
Set salary expectations. The wine industry does not pay nearly as well as, say, finance, technology, or medicine–but there are decent salaries to be had. Wine Business Monthly publishes an annual salary survey that provides some ranges—all are from the perspective of a winery, but it provides some idea.
Spend quality time crafting your resume. That's my marketing bent talking but you may need to reorganize your resume, pull out responsibilities and give prominence to experience that matches the desired job. Your resume has to communicate that you have what it takes to do the actual job, not that you simply have work experience. That leads to tip #5…
Match your resume to a job listing. Pull apart the job description. Check off how many of the key responsibilities, skills, job requirements, etc., you meet, then make sure your resume communicates that. Re-address these synergies in your cover letter. The hiring person will undoubtedly have to slog through piles of resumes, so if yours can "speak" to them, you will have a better shot at an interview.
Arm yourself with product knowledge. Invest in some education. Just about every sales (both on- and off-premise) and marketing position nowadays requires one of the following credentials: WSET, CSW, or CSE. Decide whether you need a generalist program or a specialist such as the Italian Wine Professional or American Wine Scholar. Read more about the options right here.
Where do you want to work? Do you desire the country life in California's Napa Valley or Washington or Oregon's Walla Walla AVA, or are you addicted to cities? Are you willing to relocate? Investigate the cost of living in desired areas. Do you want to have 500 colleagues or maybe just 5? What is your ideal commute—15 minutes door-to-door or do you love being in your car?
Are you passionate about wine? If the answer is yes, convey that in your resume, cover letter and interviews. Passion is the lifeblood in wine. Operating a system or submitting expense reports can be taught, but passion cannot.
Volunteer. The best way to find out more about a certain segment of the industry is to experience it firsthand. If you can't land a paying job at first, volunteer at a tasting event or tasting room, or work a harvest as an intern.
Network. The wine industry is a ridiculously networked industry. In Italian, we say, piccolo mondo—the more I work in this industry, the more people I know and the smaller our world becomes. I see them everywhere. Get to know the people of this industry. We move around (a lot!) so you never know where your next opportunity could be waiting for you.
Geralyn Brostrom is available for career advising. If interested in learning more about these services, please contact us via email at [email protected] or by calling 855-513-9738.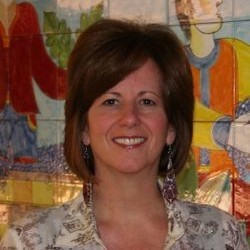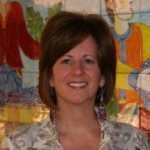 Geralyn Brostrom, CWE, IWP, WSET Level 3 Certified; Geralyn draws upon more than 20 years of experience in the wine industry and the fields of teaching and marketing. As co-founder and education director of the website Italian Wine Central, she is responsible for creating content and teaching about Italian wines. She was Vice President of education for the importer/distributor, Winebow. There she developed a deep knowledge of the wines of Italy, Spain and Portugal, and small producers of unique varieties in her home state of California. Geralyn was co-editor of the book The Business of Wine, which was nominated for the Gourmand World Cookbook Awards. She holds a teaching certificate from Georgetown University in adult learning principles. In addition to the Certified Wine Educator (CWE), her professional wine credentials include the Level III Award in Wines and Spirits from the Wine and Spirit Education Trust, with distinction. She is also an active member of the Society of Wine Educators (SWE), Women for WineSense, the Association for Talent Development (ATD) (formerly the American Society of Training and Development—ASTD) and the e-Learning Guild. She holds a BS in Management and an MBA in Marketing. She is a continual student of languages—holding dual U.S./Italian citizenship—and speaks respectable French and is conversational in Italian.